Fine Dining and Café Culture in Marylebone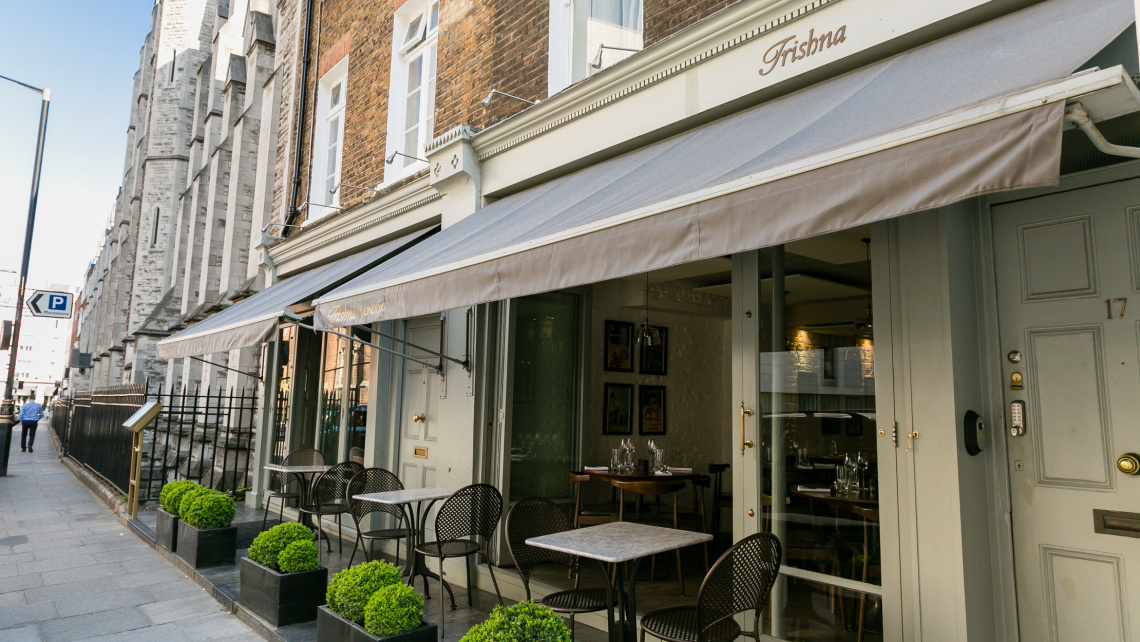 Taking a trip to Marylebone is a true expedition of culinary delights because there are so many places to choose from and every single one is worth a visit.
Each café and restaurant brings something a little special and unique to the area, and will without a doubt, keep you coming back for more. From fine dining to quaint and quiet coffee shops, Marylebone has something to offer for everybody and it's this wide variety and choice that makes Marylebone such an enticing area; perfect for that ever coveted luxurious yet down-to-earth lifestyle.
Celebrity Hotspot
Hollywood A-Listers often frequent the ultra-trendy Chiltern Firehouse. Opened in 2013 by renowned hotelier André Balzazs, this hotel and restaurant brings a slice of New York to Marylebone.
Michelin Cuisine
If you settle for nothing less than Michelin starred restaurants, the look no further because Marylebone is packed with them. If you love Italian food then make sure you pay a visit to Locanda Locatelli; you will feel as though you have arrived in Italy as you are presented with the most delicious and finest quality Italian food, full of fresh ingredients and bursting with authentic flavours. For a true taste of India, then Trishna is the only place worth visiting; this classic yet innovative restaurant was awarded a Michelin star in 2012 and truly deserved it because the food is second to none.
The thing that is so excellent about dining in Marylebone is that you can have completely new and different culinary experiences. Canvas is an exciting restaurant on Marylebone Lane, home to innovative chef Michael Riemenschneider. When dining here you can expect a gourmet gastronomical experience as Riemenschneider encourages guests to design their own 10-course tasting menu from a choice of a mouth-watering 16 dishes!
Charming Cafés
Speaking of completely new and different culinary experiences, then The Monocle Café is somewhere that cannot be missed. The first thing you may see on the menu could be the Bircher Muesli, but wait this is not just any ordinary café, if you look a little further down the menu you will spot some delicious bites such as the Scandinavian Breakfast or even the Japanese Breakfast. So, if you and your friends just cannot decide on the same type of restaurant, then this place will certainly keep you all more than satisfied.
Health buffs need not worry because of course Marylebone is also home to a café that believes in purely healthy, homemade and fresh food and it comes in the form of Daisy Green; this little gem of a café is perfect for a nutritious meal or even just a coffee and a sweet treat.
The Lockhart is a treasured restaurant that puts a sophisticated twist on Southern American cooking. The interiors of this restaurant make it so welcoming because the furniture is mostly from vintage markets providing guests with a refreshing yet classic dining experience. Café Momo is a great little café bar in the area that showcases beautiful brick walls and large arched windows, so one can enjoy their eggs benedict whilst appreciating the wonders of Marylebone.
The fine dining and café culture in Marylebone provides an unforgettable culinary atmosphere to the area that makes it different to anywhere else in the city.
Living in Marylebone
For those fortunate enough to own a prestigious W1 postcode, the gastronomic wonders of Marylebone are only minutes' away. If you're looking for a property in Marylebone, then The Chilterns, on Chiltern Street, may just be the ideal luxurious home for you.
For further information about the availability of The Chilterns in Marylebone, take a look at the property on the dedicated microsite.
Edited: 22nd March 2023