Spotlight on Marylebone W1 Properties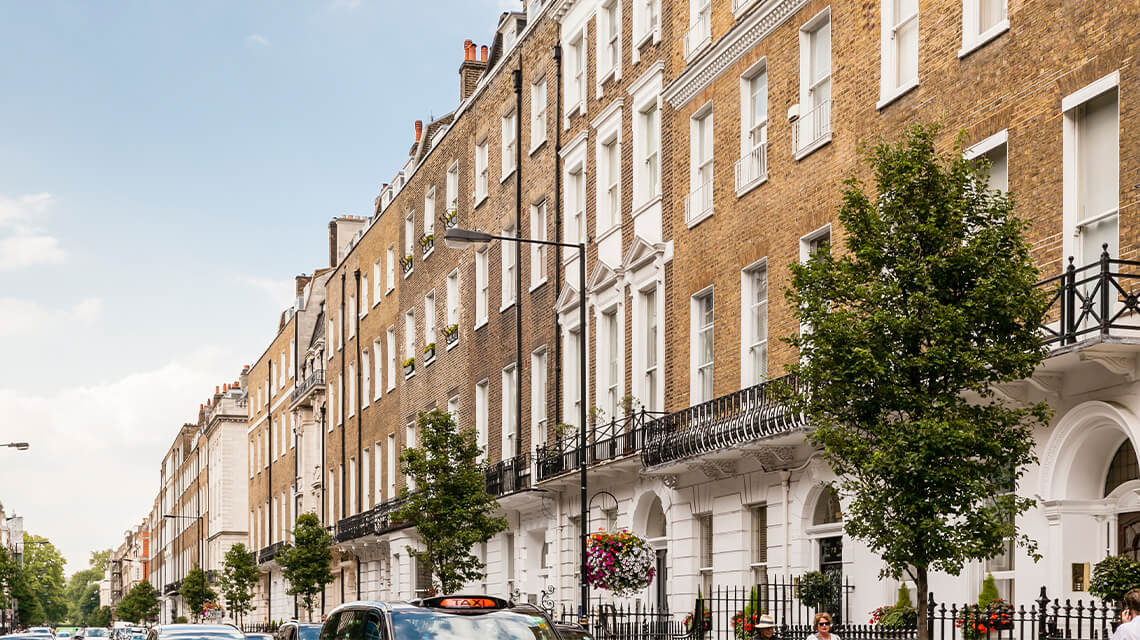 As London's leading developer, Galliard Homes has created a reputation for itself of regenerating and reviving locations within the city for residential purposes.
With the ever moving population and continuous change of trends, the property spotlight is also under constant change and Galliard strives to be ahead of time with increasingly popular locations. With the main goal of regenerating areas to increase capital revenue and investment value across the capital, Galliard's track record speaks for itself boasting sold out developments in SE1, E14 and NW1 to name but a few.
Property Value Increase
Price growth trends are undoubtedly a priority to consider when pinpointing a location in which to invest, and the value of an area can clearly be defined by the guaranteed revenue return. Knight Frank's Spring Residential Report of 2015 emphasises the widening gap between property prices in Marylebone across the years. Highlighting the remarkable increase of 51.6% in price since 2010, the report further demonstrates the value of Marylebone as it considers the average purchase price £1,217,038 against that of its neighbours in Mayfair: £1,774,925.
It is impossible not to notice the difference in these two price ranges; however the price increase across the last few years has proven that Marylebone is well worth investing in as value continues to grow. The appeal of Marylebone may be due to the classic Georgian architecture across a variety of building types including mansion flats and elegant townhouses; however the area has a lot more to offer.
Attraction
Set in the heart of West London, Marylebone provides a quiet bubble of village life away from the bustle of other city regions. With regular farmers' markets and an abundance of green space, it is surprising how close residents are to Mayfair and Soho, well known party districts, and Oxford Street, the shopping location of choice within the city. Transport links are also well established in the area, with Marylebone's own railway station and underground stations connecting the Central, Bakerloo, Jubilee, Hammersmith and city, Metropolitan and Circle lines. Taking all this into account, buy-to-let opportunities are rife and with an average price 24% higher than the London average, high rental yields are guaranteed.
Property in Marylebone
The Montagu
Set in the heart of the West End, The Montagu is an all private development featuring luxury interiors boasting our platinum level specifications and a contemporary lifestyle.
The Montagu is now sold out. To find out more about The Montagu, please visit our website.
Great Cumberland Place
Set within a redeveloped classic Victorian building, the exquisite collection of apartments at Great Cumberland Place offers the luxury village lifestyle within the city, featuring Galliard's exclusive platinum level refined specifications.
Great Cumberland Place is now sold out. To find out more about Great Cumberland Place, please visit our website.
Jerome House
Featuring an enviable central London location, this landmark development presents exclusive apartments set over seven floors, offering the resident surround sound technology and designer kitchens and bathrooms for ultimate luxury.
Jerome House is now sold out. To find out more about Great Cumberland Place, please visit our website.
Portland Place
Portland Place comprises seven all private, individually designed residences. This development delicately combines striking classic features and contemporary refined interiors, with luxury features including elegant balconies and opulent communal staircases.
Portland Place is now sold out. To find out more about Portland Place, please visit our website.
The Chilterns
Now sold out, The Chilterns presented an ideal opportunity for occupiers and Buy-to-Let investors alike; 44 exquisitely appointed apartments with world-class designs from Rabih Hage and timeless interiors. Located on the corner of Chiltern Street within Marylebone Village, exclusive features include a 24-hour concierge team, tasteful spa and gym, a private cinema room and individual wine cellar. The five-star atmosphere is paralleled by the impeccable local restaurants boasting Michelin stars and the classic boutiques lining the High Street.
The Chilterns is now sold out. To find out more about The Chilterns, please visit our website.
Looking for a flat in Marylebone? Use our dedicated property search tool to find your new home.
Edited: 21st November 2022