The History of Harley Street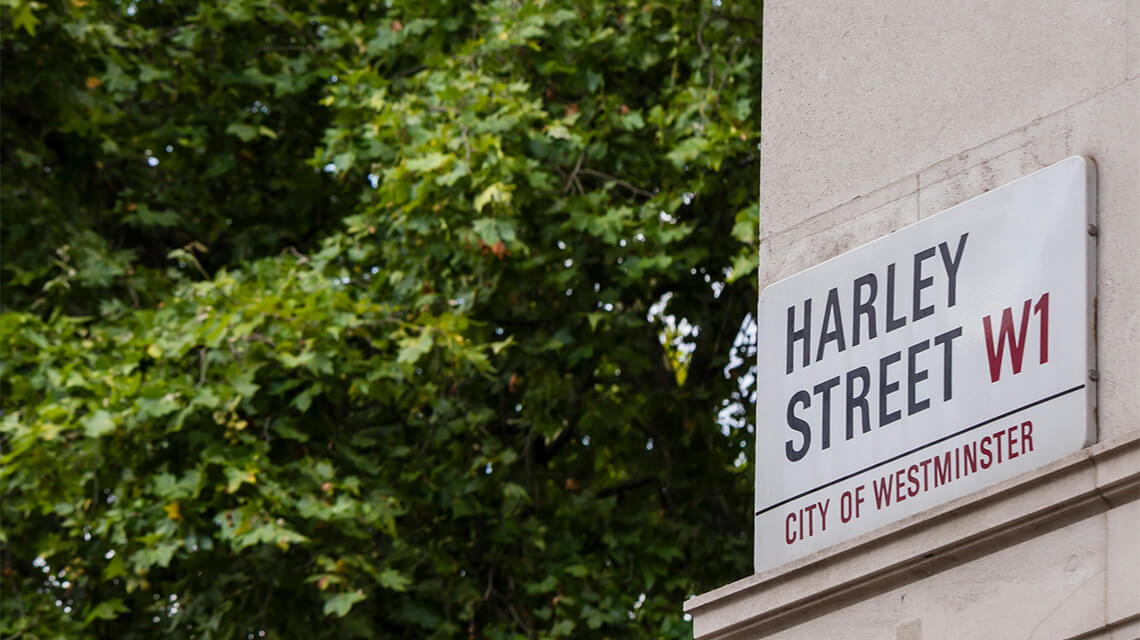 Harley Street is one of the most iconic streets in London because of its superior status in the medical world.
Harley Street's history and evolution has had a big influence within this area of London and continues to impress with the growing availability of specialised treatment and remarkable state-of-the-art equipment. The rich history that lies within the walls of the clinics on this renowned street explains why it has earned such a prestigious status.
The Attraction to Harley Street
The charming Georgian houses that grace Harley Street were the starting blocks for its success; in the 18th century, many doctors were attracted to these houses because they were spacious enough to be used as both surgeries and their own private housing. Eventually, the word spread about this affluent area of London and more and more doctors saw this as an attractive location to practise their medicine, not to mention that it was close to major London train stations such as Paddington and King's Cross. Before long, this area of London was home to some incredible influential people in the medical world, including Florence Nightingale who opened her practise to care for the sick in 1853. It has also been acknowledged that Stephen Hawking himself pursued support and care in Harley Street after his terrible motor neurone diagnosis.
Harley Street's Growing Reputation
Today, this notable area is now managed by the Howard de Walden Estate, also known for the complete revitalisation of Marylebone High Street in the late 20th century. It is estimated that there are around 3,000 people who are employed in Harley Street, including paramedics and plastic surgeons, which is quite an astounding number considering there was an estimated 200 doctors who were working there in 1914. The fact that the rate of employment has increased so much in the past century suggests that one can only expect the best care and treatment on Harley Street. Not only that, but this famous area is home to The London Clinic Cancer Care which has some of the best and most cutting-edge radiology equipment in the world; no wonder this is the most admired and respected street in London.
An Asset to Marylebone
Taking all of this into consideration, it is easy to see why Harley Street has earned such a respected status in not only London, but also around the rest of the world. The success that this street has had over the generations proves to be an asset to its surrounding areas, such as Marylebone and makes it an even more desirable and affluent place to live in London. The extensive health care in Harley Street is one of the many reasons that constitute Marylebone as such an esteemed region in London with a Prime Central status.
Looking for a Flat in the West End?
Galliard Homes is proud to introduce a new development of exclusive apartments in Marylebone called The Chilterns which is set to become a cherished landmark of the area; sitting on the picturesque and leafy pavements, it exudes an essence of sheer luxury which will add even more panache and elegance to the region. Find out more about Marylebone and why it is an excellent place to live and invest.
Are you looking for a flat in Prime Central London? For further information about the availability of The Chilterns in Marylebone, have a look at the property on the dedicated microsite.
Edited: 22nd March 2023