Community Life in Slough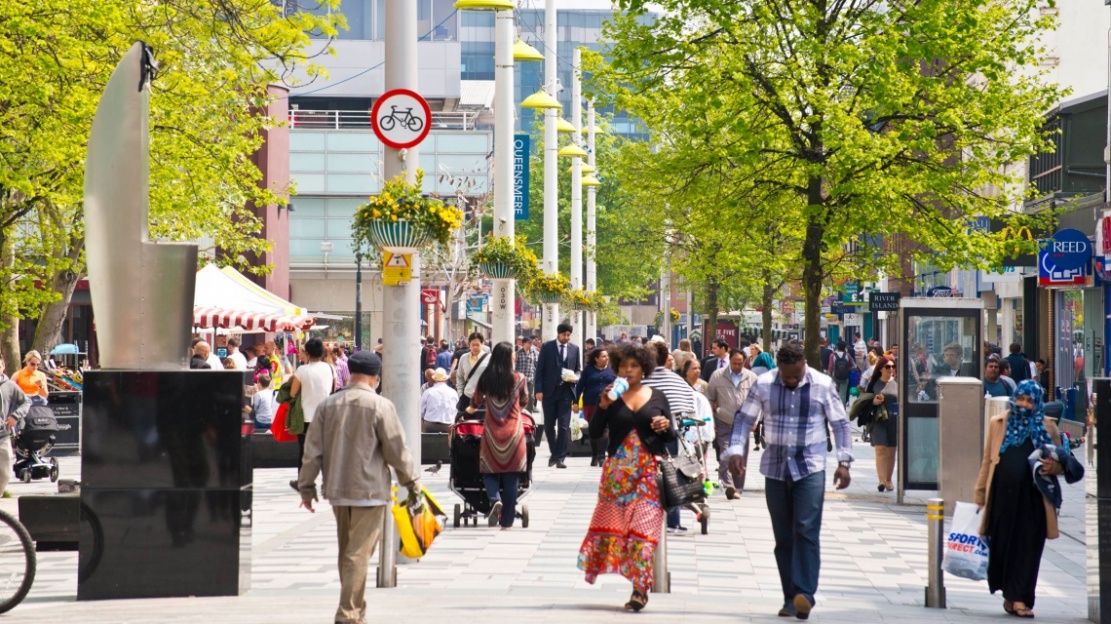 When moving home, finding a location with a bustling and inviting community atmosphere can be as important as finding the right property. Home to 60 parks and beautiful open spaces, plus a myriad of cultural and entertainment venues, with the likes of Windsor and Eton just a few miles away, Slough is the perfect choice for those looking for location with character and individuality, as well as a cohesive community spirit.
Situated less than 25 miles west from Central London, Slough is fast-becoming one of the most popular residential pockets outside of London, and with new transport projects such as Crossrail and the Western Rail Access to Heathrow (WRAtH), plus regeneration worth £450m, the desirability to live and invest in the area will only continue to rise.
Read on to find out what community activities and projects Slough has to offer its residents.
Engaging and Rewarding
Slough runs a number of awards schemes to praise specific individuals, raise awareness for charities and community projects, and applaud local businesses in the area. The Slough Youth Awards, for instance, offers accolades within a number of different categories from the Young Artist Award and Young Environmentalist Award to the Young Entrepreneur Award.
Slough Business Awards is another community celebration, held every year to rate and reward the performance and innovativity in Slough's corporate sector, from start-ups to micro-businesses, entrepreneurs and exporters.
The Slough Voluntary Sector Awards also rewards the achievements of Slough's voluntary groups, with prize money going towards the charity or organisation to enhance their community programmes.
Slough Community Leisure
The Active Slough trust was introduced back in 2000 as a non-profit organisation to work with Slough Borough Council to provide new services and facilities for the community. In its first seven years it invested more than £4m in upgrading Slough's social infrastructure and now controls eight venues in the area, including health and fitness centres, entertainment establishments and conference buildings.
Health and Fitness
The Centre
Brand new to Slough and part of Everyone Active, The Centre is one of the region's largest leisure centres, running more than 140 classes each week. Visitors can enjoy the centre's state-of-the-art gym, swimming pool, and spa facilities including a steam room and sauna.
Herschel Sports
Boasting six badminton courts, a volleyball, netball and basketball court, plus an Astro Pitch for football and hockey, Herschel Sports is also a huge favourite with the locals, often used for hosting tournaments and holiday clubs for the kids and the whole family to get involved in.
Entertainment
Absolutely Leisure
As well as being home to 10 community centres, offering a number of family-friendly events, Absolutely Leisure - a subsidiary of Slough Community Leisure - is dedicated to providing affordable entertainment opportunities, as well as free activities for Slough's disabled groups. From ten pin bowling and go-karting to ice skating and laser combatting, there's something for both kids (and big kids!) to enjoy.
Slough Canal Festival
Every September in Bloom Park, next to the Grand Union Canal, Slough hosts its very own weekend festival, offering a myriad of activities from boat trips, fishing and falconry, to arts and crafts, arena acts and bungee jumping, with a variety of food stalls to suit all tastes. The festival attracts anywhere between 3,000 and 5,000 attendees, and with the introduction of bungee jumping at last year's festival, even more are expected at this year's anticipated event.
Green Spaces
Slough Borough Council manages nearly 630 acres of public open space, including Salt Hill Park, Herschel Park and Pippins Park, which all boast Green Flag status, offering the perfect spot for taking in the tranquil surroundings, whilst a number of on-site facilities are available to keep the kids busy, including tennis courts, skateboard areas and designated play zones.
Whether you're a first-time buyer looking for an inviting new location to settle down in, or an established homeowner with a growing family, Slough is the ideal choice for anyone looking for a charming commuter town with an impressive community presence. To find out more about what it's like living in Slough, take a look at our dedicated area guide.
Property in Slough
Atria
Now sold out, Atria offers a sensational collection of studio, one, two and three bedroom apartments, all highly-specified and expertly crafted to provide residents with a stylish, comfort-inducing residential experience. Residents are just 10 minutes' drive from Slough station for forthcoming Crossrail connections and direct journeys into Central London in less than 20 minutes.
Edited: 17th July 2023