First-Time Buyers Head to Slough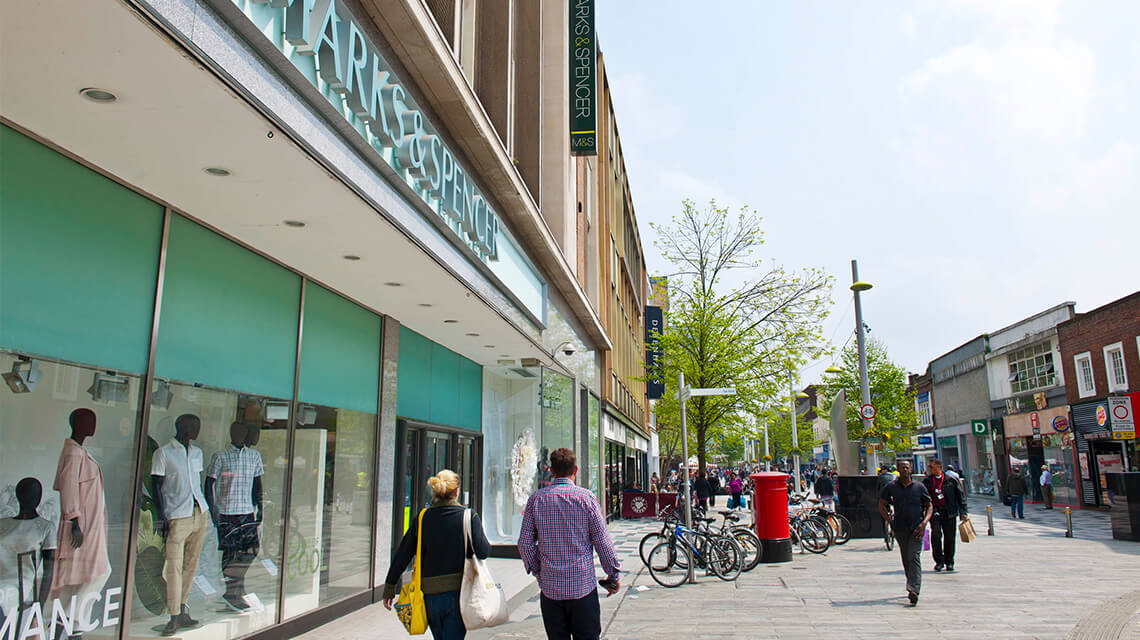 With Crossrail set to close the gap between the South East's suburban districts and the capital, more and more first-time buyers who previously set their hopes on owning a London home are becoming enticed by the idea of owning a property on the outskirts. Here's why Slough is now emerging as one of their top choices.
Buying a first home is a huge step and a fantastic opportunity, however due to rising property prices, many now dread the prospect of moving, with only a few select locations circling the capital appealing to first-time buyers.
Currently, the average age of a first-time buyer in the UK is 38 - a huge leap from the 1980s when most people had bought their first home by their late 20s. The scariest part is that a report by insurance firm LV has found that the average age could rise to 41 by 2025!
Why Slough?
Slough, located in Berkshire, only a 17 minute train ride away from London Paddington, is now one of the most desirable residential hotspots - coming in seventh place in the UK's top first-time buyer locations. With a number of regeneration projects underway, Slough's infrastructure, and consequently its reputation, is evolving as a destination where people want to live, work and play.
Once the Elizabeth line opens at Slough station, residents will be a mere 32-minute journey from West End destinations such as Bond Street; ideal for young professionals working in the city and social butterflies looking for a home within close reach of London's most fashionable shopping and entertainment districts.
Attractive Property Prices
Slough - along with other areas surrounding London such as Luton and Reading - is currently seeing the fastest house price growth in the country, up 15.1% in the last year compared to 13.9% in London. Despite this, Slough's average property price is still only around £228,602; a far cry from London's average of £530,409.
First-time buyers struggling to save even for a deposit are finding that what they could spend on a run-down studio or one bedroom apartment in the capital could instead be put towards a new-build one or two bedroom apartment in Slough.
For more information about this popular Berkshire location, have a read of our article on why Slough is the next property hotspot.
Property
This fantastic office conversion will feature 120 expertly designed studio, one, two and three bedroom apartments that will ideally cater to 21st century living. Comprising energy-efficient recessed LED downlights and impressive fully-integrated kitchen appliances, this development will provide residents with the ultimate practicality. Each apartment at Atria will be designed with a generous open-plan layout, which will offer nothing but comfort and an inviting atmosphere.
Located within a 10 minute drive of Slough station, this development will be perfect for commuters. Purchasers at Atria will be subject to an unrivalled offer where they will receive a furniture pack free of charge, in addition to having Stamp Duty fees paid by Galliard Homes.
Edited: 14th December 2022