The Perfect London Home: Our Galliard Apartment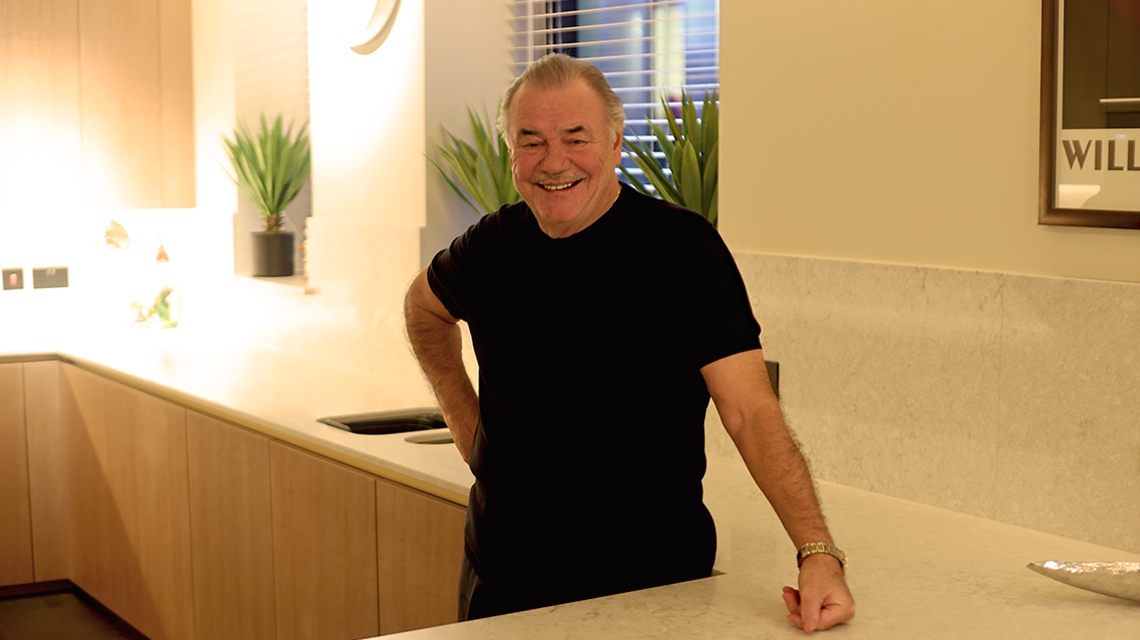 Hear from David, a new resident at TCRW SOHO who recently purchased a three bedroom apartment with his wife.
Our family home is in Preston, but a significant portion of my business activities take place in London, which is why we purchased an apartment at TCRW SOHO. I call London the "electromagnet" because it has this uncanny ability to draw you in. Over the years I've been travelling back and forth between London and Preston, London's magnetic pull has always remained a constant.
My wife and I previously lived in Covent Garden, so we were quite familiar with the neighbourhoods of Soho, Marylebone, and Fitzrovia. This part of town felt like home to us, and the transformation of Soho over the years has been astonishing. From a once seedy red-light district, it has evolved into a vibrant, lively neighbourhood with a plethora of options for shopping, dining, and entertainment.
One of the highlights of living here is the outstanding transportation system. I recently travelled from Liverpool Street to our apartment at TCRW SOHO in just six minutes, with only two stops on the Elizabeth Line. The convenience is simply unparalleled.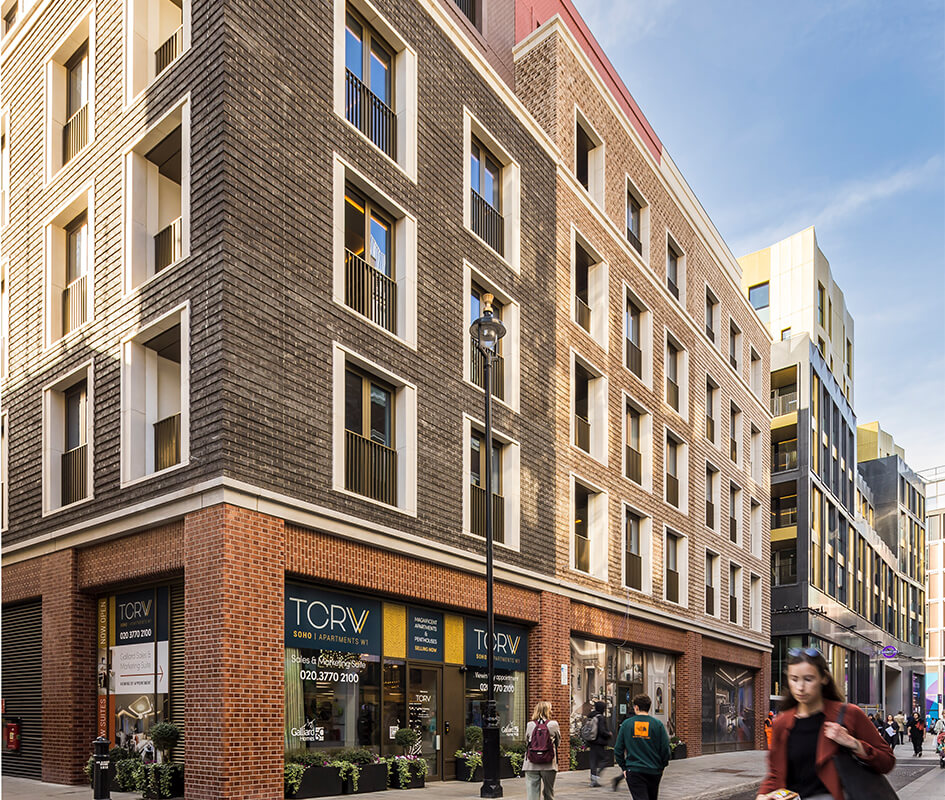 Our lives are a blend of two worlds: two-thirds of our time is spent in the North, while the remaining third is dedicated to London. Whether it's for business meetings, football games, or just a refreshing change of scenery, London always excites.
In fact, our grandchildren enjoyed their time, on a previous visit, so much that they chose London over Spain for their Christmas holiday destination this year!
Our journey to finding this wonderful home began with a simple online search. The moment we saw the site, we were intrigued. The location was close to our previous home, which was a significant plus and upon making the initial viewing it confirmed it was where we would like to live. Upon visiting the Galliard site, we encountered a concrete shell. Fortunately, my career as an architect meant that I could envision the potential and quickly devised a plan to make it our own.
Working with the Galliard team was a breeze. They were incredibly responsive, always ready to show us around, and quick to address our questions. It felt like we were working with friends rather than a property developer. They even welcomed our design input and worked collaboratively to ensure our apartment met our unique needs.
The exciting prospect of buying off-plan meant we could not only look at the blueprint but also make significant adjustments to it to suit us. We were pleasantly surprised by how accommodating Galliard was in helping us turn the initial plan into our new London home.
I had a clear vision of what we wanted. The revised plan allowed us to turn what was a three-bedroom apartment into something that suited our needs better. We sacrificed the third bedroom, which was more like an office, and created a spacious ensuite for the second bedroom. The transformation was remarkable, and it felt like we were building our dream home from the ground up. The best part? It didn't break the bank!
Living in our Galliard apartment so far has been an absolute delight; it's a home that feels cozy and comfortable. We have discovered great local restaurants, enjoyed people-watching from our favourite French café, and have fully embraced the vibrant atmosphere of Soho.
Of course, life in this part of town comes with a bit of hustle and bustle, but that's what makes London, and especially Soho, so special. It's like living in the midst of a never-ending Friday night - an experience that keeps us excited and engaged.
In the end, it's the small, everyday moments that make our Galliard apartment feel like home. We can't help but smile as we potter around, realising that this is exactly where we want to be. London is still the magnet, and our apartment at TCRW SOHO is the perfect place to call home.
For more information about TCRW SOHO, visit our development page or call 020 3409 2270.
Edited: 21st November 2023