Introducing Luxury Residences at 42-45 Belsize Park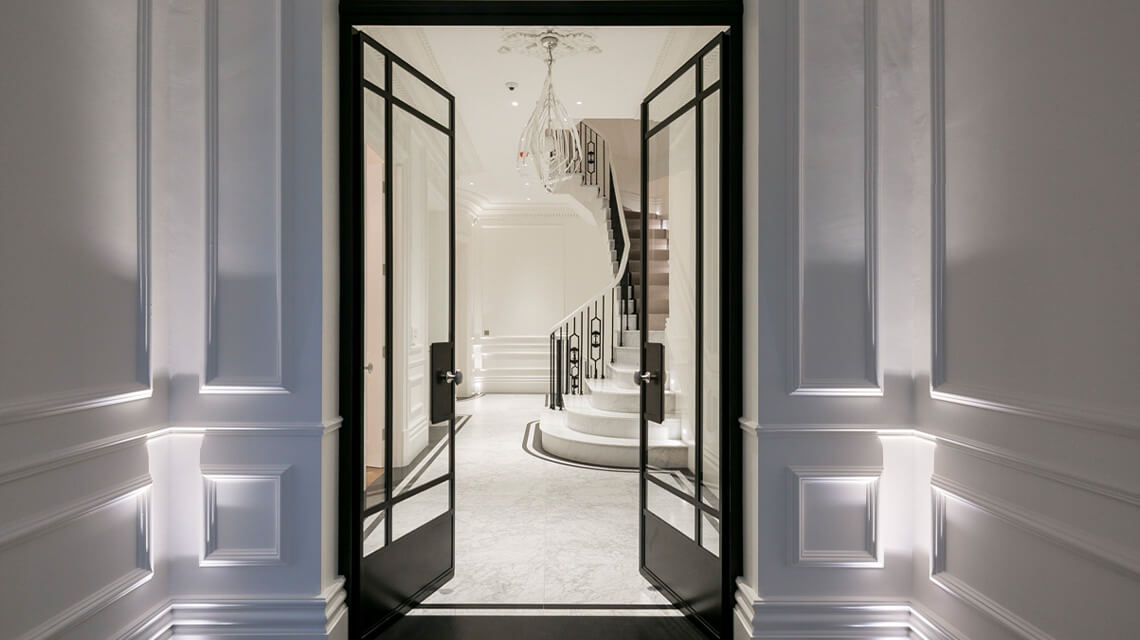 Galliard's new development at 42-45 Belsize Park is a commanding location in the heart of Prime Central London.
The Belsize Park Collection
42-45 Belsize Park is a new Galliard Scheme in a prime area of central London, with a highly desirable and much sought-after NW3 postcode. Comprising eight apartments (including penthouses) and two large six-bedroom townhouses, the development is located behind a retained elegant five-storey Victorian facade, with townhouses measuring between 6,948 sq. ft. and 9,946 sq. ft. The two-bedroom apartments, three-bedroom duplex penthouses and two-bedroom duplex garden apartments range from 1,200 sq. ft. to 2,500 sq. ft. in size - and major features include generous ceiling heights complemented by bay windows, plus an exceptionally elegant outside entrance with stairwell and porticos. The light and spacious duplex garden apartments comprise a kitchen/living room area with two bedrooms, and Galliard Homes has employed renowned architects Osel Architects to undertake the required work to convert the buildings, whose stucco frontages were first built in the 1850s when the original Victorian villas were constructed in classic Italianate style by entrepreneur Charles James.
Ideally Located in Central London
Close to Swiss Cottage Underground Station, and with easy access to both the West End and Canary Wharf, 42-45 Belsize Park is just 3.4 miles from Trafalgar Square and is in an ideal position close to the heart of central London, bordering Hampstead, Primrose Hill, Swiss Cottage and Kentish Town. Located in the Belsize Park Conservation Area, this prime address is close to the local shops on Finchley Road, and the location has always been popular with families, City traders, young executives (singles and couples), media types and successful writers, artists and other creative people.
A Fascinating History
The properties were originally part of the 17th Century Belsize Park House & Estate, which was owned by the Countess of Chesterfield. The name 'Belsize' comes from French 'bel assis', which means 'well situated'. Nos. 42-45 Belsize Park, alongside the surrounding Italianate stucco-fronted villas and semis on Belsize Park and neighbouring streets, were built between 1852-1878. Initiated by entrepreneur Charles James Palmer, using contractors Daniel Tidey and William Willett, Palmer's vision was to create the "Belgravia of North London"; in fact Palmer wanted to surpass Spencer Maryon-Wilson, who was building neighbouring Fitzjohn's Avenue. Harper's Magazine said that the houses 'set a new artistic standard for residential architecture', which they still do today, especially in their newly realised and re-imagined format, which has been created with such vision by Galliard Homes.
The Belsize Park Collection is now sold out. For further luxury apartments for sale in London use our property search tool.
Edited: 15th December 2022