Living in Belsize Park, London NW3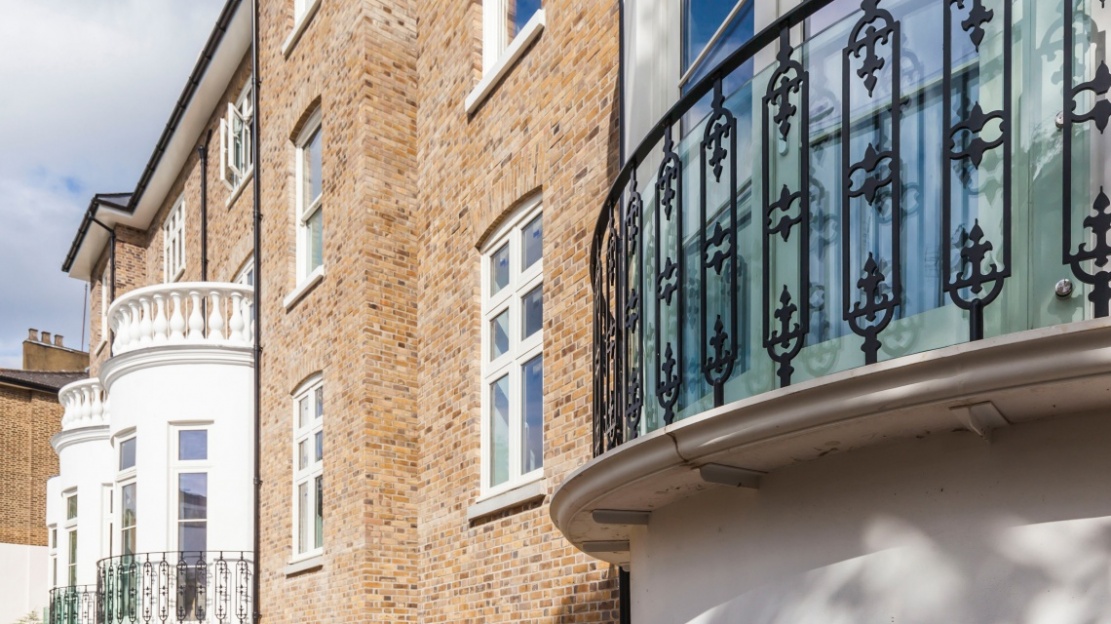 Step along the charming tree-lined streets of Belsize Park and you'll observe an assortment of elegant Victorian properties and authentic Queen Anne red-brick mansions, interspersed with Art Deco architecture and chic new-builds. Only in Belsize Park could a vibrant mosaic of past and present collide in such an impressive display.
With affluent Hampstead to the north and the bustling cultural centre, Camden Town, in the south, Belsize Park is perfectly placed for those looking to embrace an indulgent residential experience in an area bursting with beauty and grandeur.
Just a short walk from one of London's most coveted green spaces - Primrose Hill - and only 20 minutes from the heart of the capital, it's no wonder why Belsize Park has been the area of choice for a number of A-list celebrities, fashionistas and elite professionals.
Property in Belsize Park
Carlow House
Situated in nearby Camden, just a short walk from Regent's Park, Carlow House is a premier development comprised of 85 studio, one and two bedroom apartments set behind a magnificent, converted warehouse façade. With a four-storey central atrium created by the forward-thinking, 'Rough Luxe' interior designer Rabih Hage, and a winter garden dubbed the largest in London, this is the ideal living space for a professional seeking loft-style luxury in a coveted corner of the capital.
The Belsize Park Collection
Presenting luxury at its finest, The Belsize Park Collection comprises a striking selection of two bedroom apartments, duplex penthouses and two large, six bedroom townhouses - all bearing magnificent exteriors pertaining to its former treasured, Victorian architecture. With its elegant stucco frontages - first built in the 1850s - these properties have been meticulously converted to retain their authentic charm.
History of Belsize Park
Eloquently and deservedly named, Belsize derives from the French 'bel assis', meaning 'well situated' and dates back as far as the 14th century. In the 17th century, a manor house built by politician Daniel O'Neill for his wife, the Countess of Chesterfield, was aptly named Belsize Park, and following this the area's thoroughfares flourished around the estate, extending to Belsize Village, England's Lane and Haverstock Hill.
It soon became a 'high society' destination for London's gentry and aristocracy. With much of the area having been previously owned by the prestigious Eton College, Belsize Park's glorious architecture and bucolic charm has been exquisitely preserved to offer residents and visitors the chance to relish a unique, unforgettable and largely untouched area of London.
Places of Interest
Entertainment and Culture
Movie lovers looking for an original experience should definitely indulge in the luxury cinematic experience on offer at the Everyman Cinema on Haverstock Hill, just two minutes away from Belsize Park station. Sit back and enjoy the latest blockbuster in style with comfy leather sofas and a pampering restaurant-style service.
Head on over to nearby Hampstead and you'll find a number of must-see venues, including the Freud Museum, Keats House and the Isokon Gallery.
Shopping
Dedicated foodies will appreciate the area's vast array of delicatessens, including the Black Truffle deli and coffeehouse, which has a popular selection of wines and homemade juices in addition to its artisan food collection. A farmer's market is also held every Wednesday on Eton Avenue in nearby Swiss Cottage, where visitors can observe the artistry of Celtic baking, bag freshly-caught Channel Fish, and peruse the finest local and organic produce.
Steeles Village, named after the Sir Richard Steele pub on Haverstock Hill, is a fantastic place for shopping, with a number of cafés lining the streets, offering a welcome break in between the exploration of the area's fashionable boutiques.
Alternatively, the West End's famous shopping destination, Oxford Street, is only a 10 minute Tube ride away from Belsize Park.
Food and Drink
Both residents and visitors are guaranteed to be in for a treat with Belsize Park's luxurious range of restaurants, bars and pubs.
Retsina, located on Belsize Lane, is an award-winning Greek and Mediterranean restaurant, whose dishes were described as 'authentic and delicious' by celebrity chef and Michelin star-holder, Gordon Ramsay.
For authentic Indian cuisine and a memorable fine dining experience, Hazara - described as one of London's 'culinary gems' - is definitely not one to miss.
For modern British food with a French twist, Bradleys on Winchester Road has been awarded the Michelin Bib Gourmand Award for over seven years, and offers a sumptuous selection of luxurious dishes including oysters, pheasant tourte and foie gras.
Visit The Washington, a classic Victorian pub on England's Lane, for its popular cask ales and an impressive Sunday roast. The Sir Richard Steele pub on Haverstock Hill is the local community hub, featuring original stained glass and traditional décor, including old books and antiques to optimise its cosy, historic vibe.
Green Space
Belsize Park is within close range of some of London's most celebrated green spaces.
Only a 15 minute walk away, London's famous Hampstead Heath has nearly 800 acres of ancient parkland to explore, and also features a zoo and three swimming ponds.
From England's Lane, Primrose Hill is a mere five minute walk away, providing the perfect spot for a family picnic and soaking up the best views in the city.
Head a little further south and you'll reach the elite Regent's Park, home to the largest outdoor sports area in Central London, as well as the Open Air Theatre and London Zoo.
Fun Facts about Belsize Park
During World War II, Belsize Park Underground station was chosen as one of eight London station to feature an air raid shelter beneath it, which still remains there today.
Belsize Park is praised as a timeless destination, home to the wealthy and the famous since its birth in the 17th century. Notable residents have included actresses Helena Bonham-Carter, Gwyneth Paltrow and Kate Winslet; actors Hugh Laurie, Jude Law and Sean Bean; plus a number of musicians including Liam and Noel Gallagher from the 1990s' English rock band, Oasis.
Education
The Haverstock School Business and Enterprise College is an acclaimed local establishment with a specialist school status, whilst University College London has recently opened its own secondary school and sixth form here.
Community
For those who love getting lost in literature, the Belsize Community Library is a treasured community anchor, and also hosts a number of local activities and family-friendly events.
Sport
Belsize Park Rugby Club dates back to the 1860s and is commended as being one of the pioneers of the Rugby Union. It later became one of England's leading clubs under the name of Rosslyn Park RFC before re-establishing itself as Belsize Park RFC in the 1970s. It's now one of London's most prominent rugby clubs and is considered the most widely-toured amateur club in the world.
Local Authority
Getting There
Roads
Belsize Park is just 15 minutes away from the M1 for journeys towards the north of England, including Luton, Milton Keynes and Northampton.
The M25 is only a 30 minute drive away, which connects to the A1 for journeys north towards Peterborough and the M11 towards Cambridge.
Overground
Belsize Park is within close range of three London Overground stations: Hampstead Heath, Gospel Oak and Kentish Town West.
The closest station, Hampstead Heath, offers journeys of just 30 minutes to Stratford in the east or less than 40 minutes to Clapham Junction in the south.
Edited: 21st April 2023