7 Unique Features at The Stage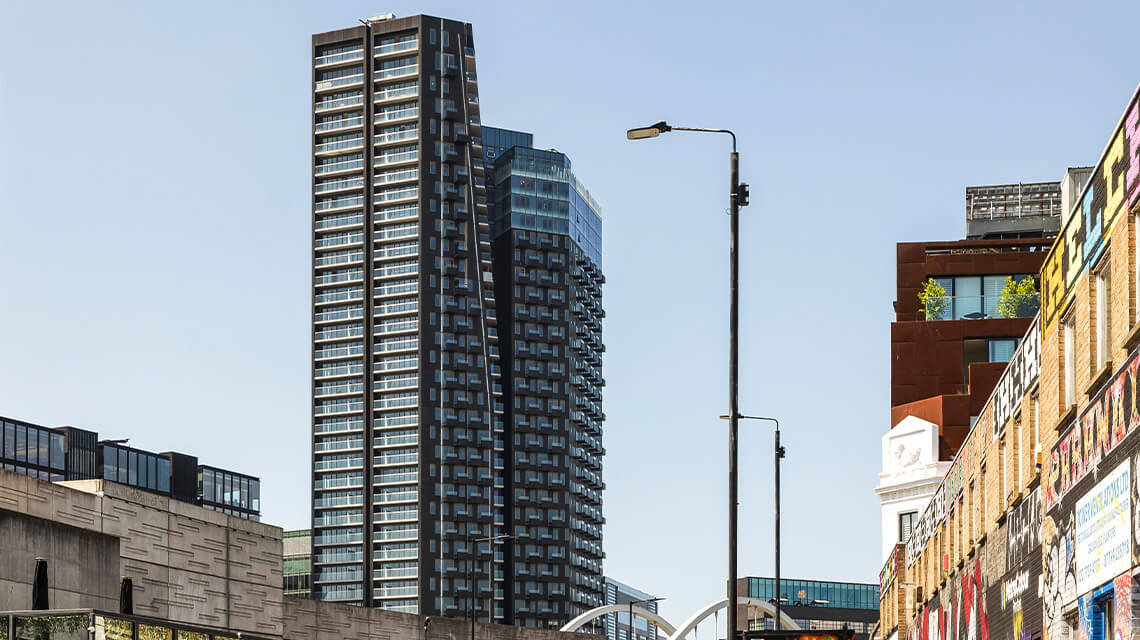 Living at The Stage will not only be indulgent but fun too! This one-of-a-kind residential scheme will be the ultimate place to live, work and play with residents set to enjoy five-star lifestyle amenities as well as lavish and individualistic apartment interiors. But what exactly will make this impressive new 37-storey tower so unique?
1. Heritage Centre
One of The Stage's most interesting features is that it is built upon the grounds of Shakespeare's Curtain Theatre. Dating back to 1577 when it first threw open its doors to the public, the theatre played host to theatrical performances of Henry V, Romeo and Juliet, and Every Man in His Humour. In a nod to this important history, a captivating tourist attraction preserving the remains of the famous theatre will take pride of place at The Stage. The sunken amphitheatre will allow visitors the opportunity to walk across the theatre remains and explore the fascinating finds that were discovered during the excavation.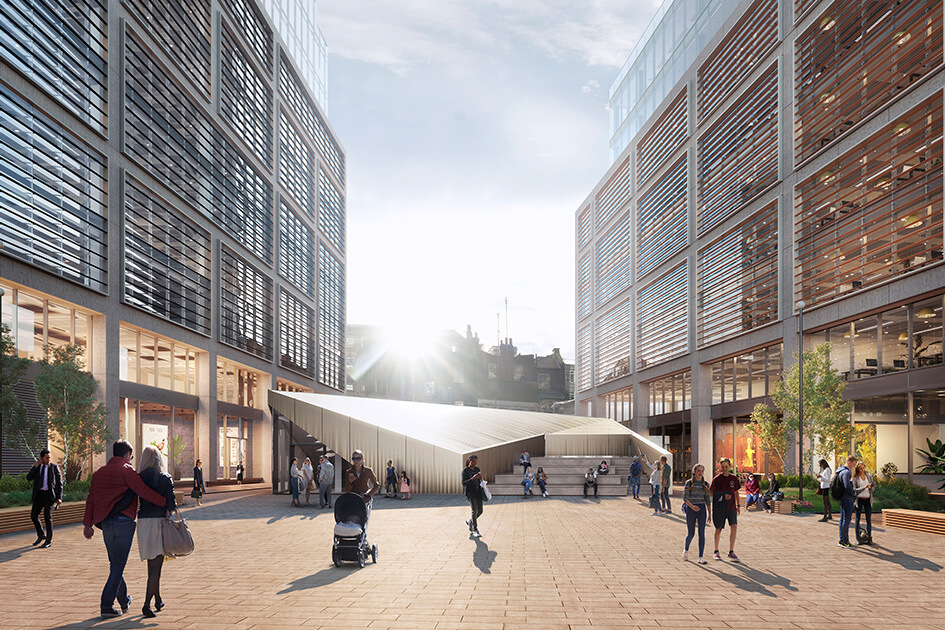 2. Rhodium Residence Management
The striking double-height lobby will be the home of The Stage's committed 24-hour concierge team, Rhodium. Providing a fully bespoke residence management package, their unparalleled level of service will include: personal shopping, party planning, guest lists and reservations as well as translations, private transport chartering, tutoring and chef services; no request will be too great for the Rhodium team.
3. Five-Star Recreational Facilities
The lower-ground floor at The Stage will be the ultimate place to hang out. Residents will be able to take full advantage of bowling lanes and table-top games such as pool and table tennis. On the mezzanine level, a fully-equipped gymnasium and studio space will allow residents to get fit using expert equipment without even having to leave home! Refuel after your workout with a nutritional beverage from The Stage's juice bar, or kick-back in the cinema and enjoy your favourite movie with friends.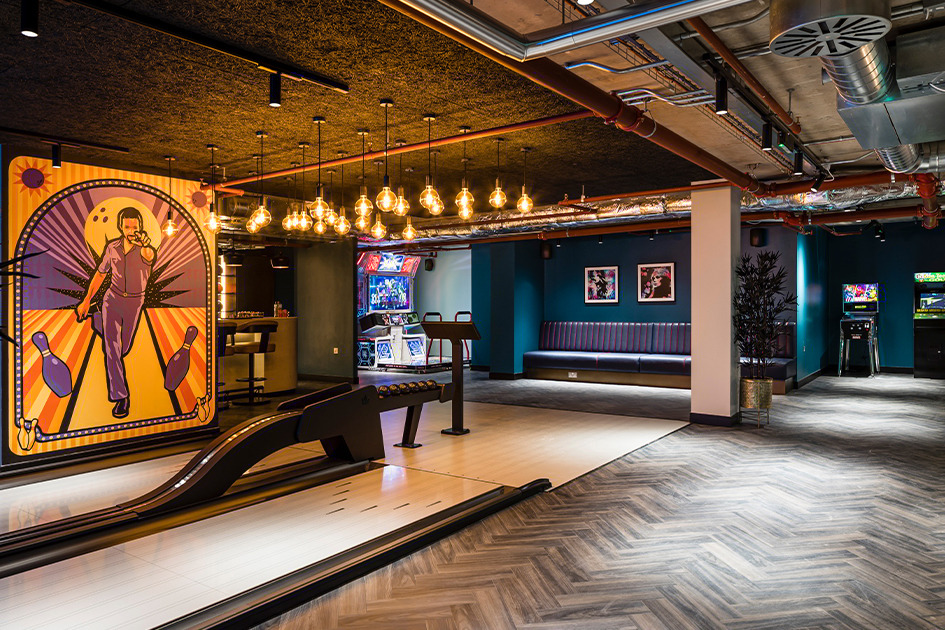 4. Executive Facilities
Not only will residents be able to enjoy the incredible leisure amenities on-site at The Stage, but those working from home will benefit from a number of exclusive executive facilities too. A premium business suite, boardrooms, and an executive lounge will make working from home at The Stage an absolute pleasure.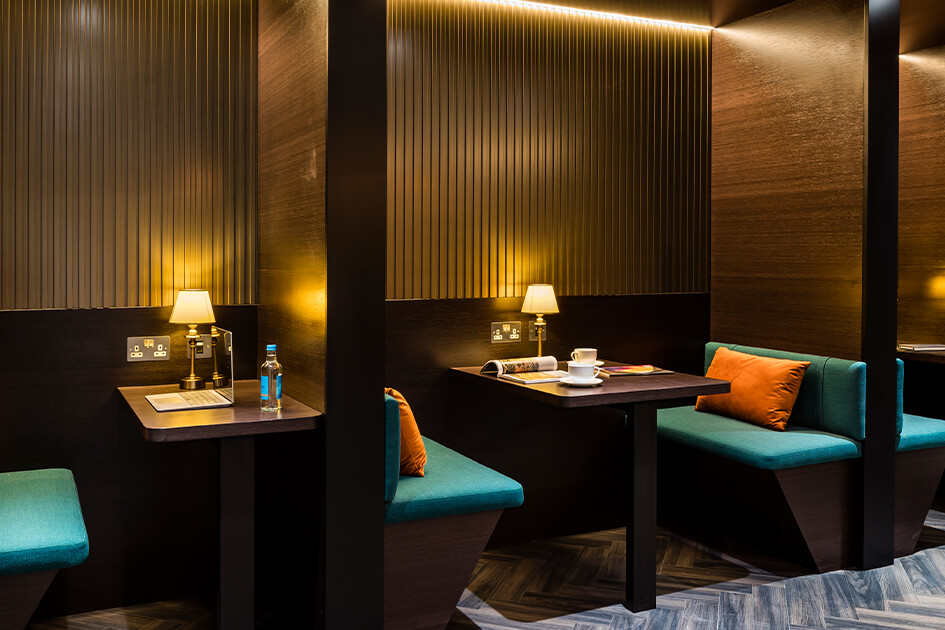 5. Sky Lounge and Terrace
Soak-up some of London's most impressive views from the exclusive rooftop oasis on the 32nd floor of The Stage. This exquisite entertainment space will feature both indoor and al fresco spaces for residents to enjoy intimate gatherings and special occasions. 6. Location and Lifestyle
Shoreditch is the creative hub of East London, a location in which you will never tire of. Striking the perfect balance of lively and laid-back, those choosing to call Shoreditch home will have everything they need and more at their fingertips. From independent cafés to vibrant bars and restaurants, East London's cultural district promises to offer residents a refreshing and fun lifestyle. The Stage also sits just five minutes' walk from Liverpool Street station where forthcoming Crossrail services will have passengers into Canary Wharf station in just six minutes and Heathrow Central station in just 35 minutes. The world really is your oyster when you live at The Stage.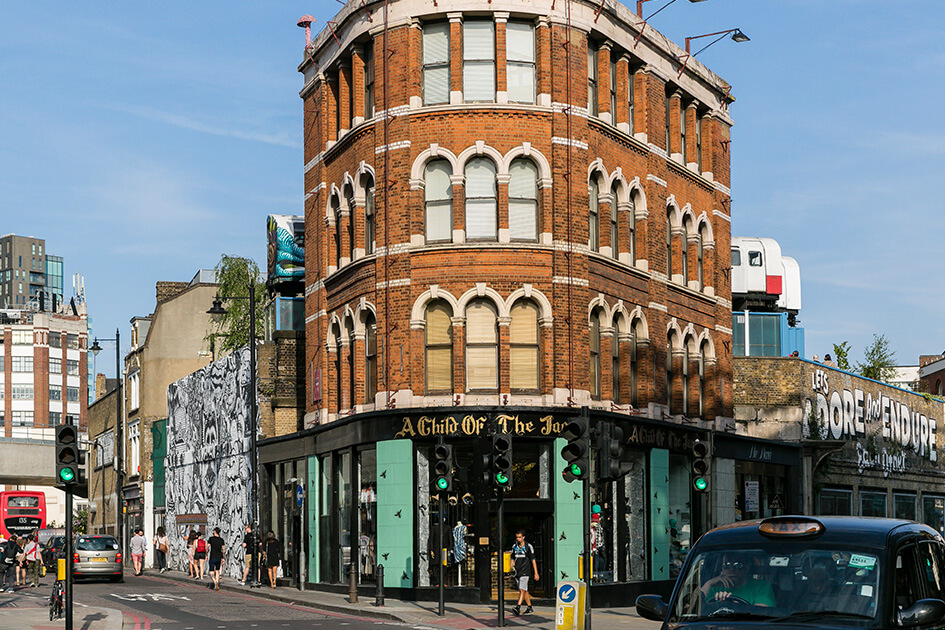 7. Internationally Acclaimed Design
Both internally and externally, design has been at the forefront of The Stage. Ranking among the world's top architectural firms, Perkins + Will have a sustainable approach to design that has seen them create a number of exceptional architectural masterpieces across the world. Putting their stamp on The Stage, Perkins + Will aim to transform this once neglected area of East London into a major mixed-use neighborhood.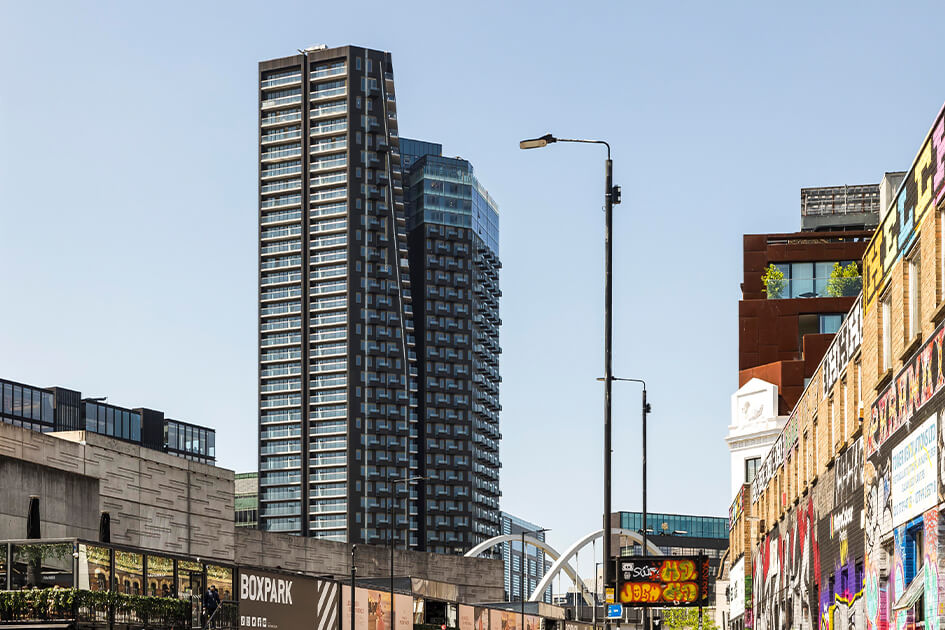 Inside The Stage, critically-acclaimed interior designer Nicola Fontanella of Argent Design has a vision that is unique and timeless. The development's double-height entrance foyer is set to showcase some of Fontanella's exquisite designs that will deliver 'urban unpolished charm'. But it's not just the exceptional lobby that will showcase Fontanella's work, each apartment at The Stage has been thoughtfully-designed by the interior expert to echo hotel-style interiors with a luxurious, cutting-edge finesse.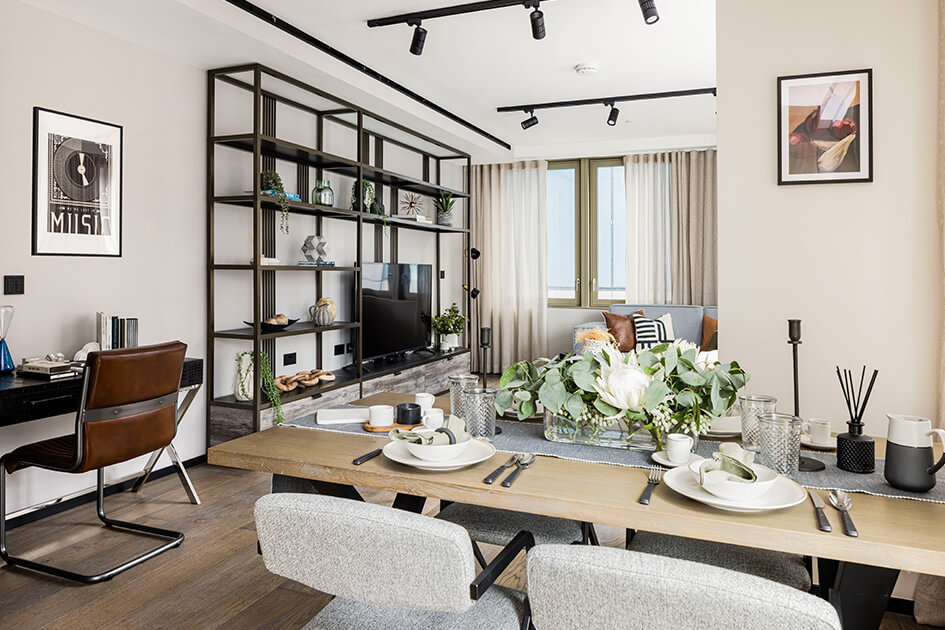 Find your own fun at The Stage. Explore our exceptional collection of properties here.
Edited: 11th July 2023