Living in Wandsworth, London SW1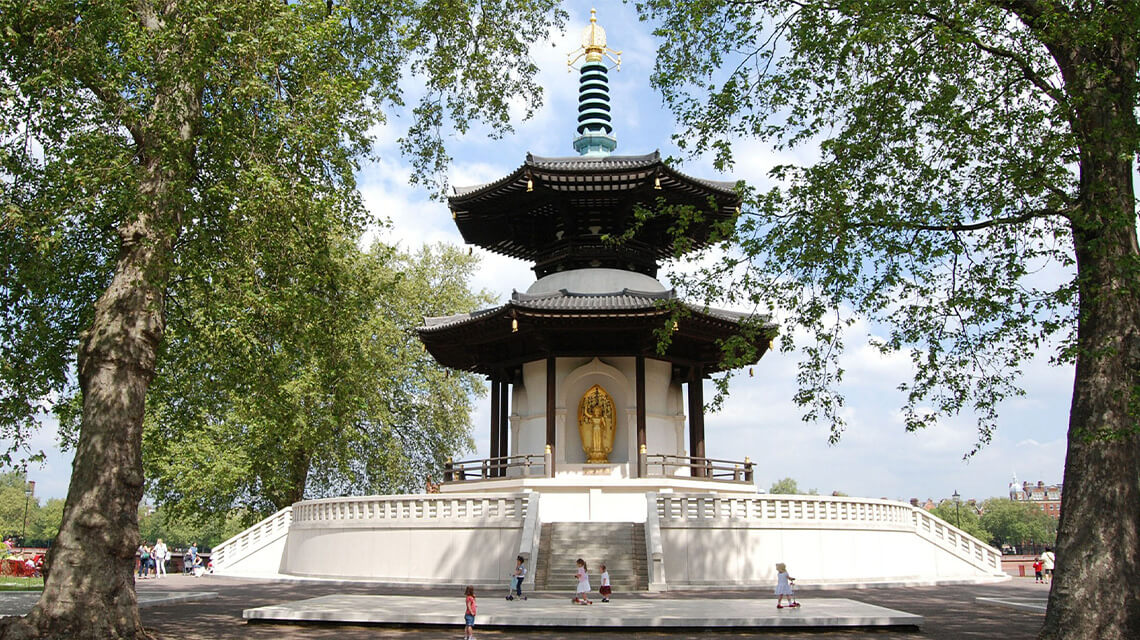 A mix of Victorian and Edwardian terraced houses, Victorian cottages and vast green spaces occupy this trendy location which sits alongside the Thames, providing scenic views.
Located in South London, Wandsworth is an ideal location for young commuters due to its transport links across London. Identified by the London Plan as one of the 35 major centres of Greater London, Wandsworth certainly has a lot to offer. A huge advantage of living in Wandsworth is that it is the second-lowest area for council tax costs in the UK.
Property in Wandsworth
Jessica House
A third phase has been released at Jessica House, a sought-after residential development located on Wandsworth High Street. The site was a huge success for young buyers and sold out last year but we are pleased to announce that four brand new apartments have now been added to the development. Each home has been designed to a high standard with a stylish, contemporary finish.
Jessica House is excellently situated for commuting, being only a 12 minute walk from Wandsworth Town station and a 13 minute walk from East Putney Tube station (for District line services).
History of Wandsworth
The 'Wandsworth' name comes from the River Wandle, which joins the Thames on the Tideway at Wandsworth. According to the Domesday Book of 1806, Wandsworth was formerly known as 'Wandesorde 'and 'Wendelesorde', meaning 'enclosure of Waendel'.
For draught beer fanatics, Young and Co's Ram Brewery can be found here. Founded in 1581, Young & Co continuously brewed traditional draught beer on site for 425 years, making it the oldest site in Britain to do this. September 2006 saw the Brewery merge with Charles Wells of Bedford.
Places of Interest
Due to the current circumstances, some of the sites mentioned below may be temporarily closed or have restricted opening hours.
Shopping
Southside Shopping Centre
Southside Shopping Centre, located on Wandsworth High Street, welcomes a wide selection of shops and eateries as well as a 14 screen Cineworld cinema and even two well-known gyms, Virgin Active and easyGym. This vibrant centre for the local community includes brands such as Gap, Topshop and H&M, along with the recent addition of Debenhams - Wandsworth's first department store - offering designer collections from Jasper Conran and Ben de Lisi. As well as restaurants such as Wagamamas and Chimichanga, Southside also has a Waitrose and Planet Organic so not only can visitors enjoy a day of shopping, eating or watching the latest film they can also end their day buying their food shopping.
Cultural
Battersea Arts Centre
Situated in the beautifully historic old town hall resides the Battersea Arts Centre which sees over 100,000 people visit every year. People attend for many reasons whether it is to see a show, learn more about the local heritage or explore their creative side; this Arts Centre isn't short of things to do. A champion for local, young talent, Battersea Arts Centre hosts a varied programme of shows called Homegrown which stars 19-29 year olds, and also hosts workshops and open mic nights.
Putney Arts Theatre
Initially known as 'Group 64', it wasn't until 1999 that the group was renamed to celebrate its growth and development. The Union Church, where the group reside today, was officially opened as a new theatre in July 1968 after much renovation. Encompassing a range of talent and ages, Putney Arts Theatre is one of the UK's leading amateur theatres providing a friendly atmosphere and a place to feel part of the community.
Plus One Gallery
Founded in 2001 by Colin Petit and Maggie Bollaert, Plus One Gallery relocated to Battersea Reach in summer 2016 to incorporate the growth of the gallery. Working alongside hyperrealist artists, the gallery holds around six exhibitions each year. There is something for everybody from colourful culinary still life to a perfect rendition of a vintage car. With specialist knowledge, Plus One Gallery has published three books about hyperrealism.
Food and Drink
Chez Bruce
High-end Modern French restaurant Chez Bruce opened in 1996, a joint business partnership between Bruce Poole and Nigel Platts-Martin. Their intention has always been to serve the very best food and drink in an atmosphere that is relaxed and informal yet remains thoroughly professional. Focusing on the customer, they certainly do provide only the best food as proven by their prestigious awards accumulated over the years. Specialities include home-made charcuterie, slow-cooked braises as well as classical desserts - the cheese board is taken quite seriously and is not to be missed.
Marco Polo
For authentic Italian food, Marco Polo is the go-to restaurant. A delicatessen and café sit adjacent to the restaurant, which open from 8.30am for breakfasts and coffees as well as lunches. Meanwhile, the restaurant menu has classic dishes from pasta to pizza as well as traditional meals including a choice of risottos and various meat and fish dishes. Boasting the freshest and finest ingredients each dish will leave a lasting impression with your taste buds.
Le Gothique
Set in one of South London's most historic buildings and London's first genuine gastropub, Le Gothique opened in 1987. Located in the opulent Royal Victoria Patriotic building, Le Gothique offers a restaurant, bar and gardens. This hidden gem has a multitude of elements from secret gardens to event hiring. Whether it is sea bass, duck or maybe even lamb you're after they certainly do not lack variety. The menu may not be extensive in choice but the flavours of the dishes make it clear why. With a fewer amount of dishes, Le Gothique selects only the best ingredients and focuses intently on each culinary creation.
The Ship
One of London's oldest pubs on the River Thames, The Ship has been providing fine ales and seasonal British food since 1786. The beer selection features Young's famous cask ales as well as craft beers from London breweries, plus global breweries. Their exclusive selection of wines and bubbles will leave you spoilt for choice. More than just drinks - The Ship offers great tasting food including a Sunday roast and events that include live music performances.
The Roundhouse
Welcomed by a homely feel, this community hub is more than just a place to drink. An extensive wine list is accompanied by great tasting food - their Sunday roast is a must-try. This child-friendly pub has outdoor seating perfect for those summer days socialising as well as the added bonus of free Wi-Fi. Different events are held regularly from quiz nights to murder mystery nights - be sure to keep a look out!
Green Space
Wandsworth Common
Peruse the various ponds with a relaxing stroll or try your hand at fishing (only with a permit) at the lake located in Wandsworth Common. Part of the lake is fenced off for bird life while other areas have open water edge access or wooden pedestrian board walks. A large area is dedicated to competitive sports particularly, football, touch rugby and rounders. Wandsworth Common also includes an educational centre that is dedicated to wildlife known as 'The Scope' after the Craig Telescope, the largest refracting telescope in the world. Meanwhile, there is a Tennis and Bowls Centre which is on a 'pay and play' basis and includes tennis coaching opportunities for everyone. After a day exploring or exercising take a chance to relax in the café bar located on the grounds.
Battersea Park
Boasting 200 acres of space, this Victorian park was built between 1854 and 1870. It features a riverside promenade, a large lake, and many ecological areas. Better yet, children can enjoy play areas as well as a zoo - enough to keep them occupied. Battersea Park also includes the Pump House Gallery, which showcases contemporary artwork for audiences to see, participate and engage in. Other features include sports facilities and different events which have been held here since the late nineteenth century.
Fun Facts about Wandsworth
The Borough of Wandsworth, in particular, has seen home to numerous influential figures including former Prime Minister Tony Blair, author George Elliot, actress Keira Knightly and documentary filmmaker Louis Theroux.
Education
There are a range of schools in Wandsworth including Wandsworth Prep School which was awarded the judgement of 'outstanding in all areas' in 2013. St Faith's Church of England School was deemed as 'good' by Ofsted and is local to the area. South Thames College offers a range of apprenticeships and university level education. The University of Roehampton is also located within the Borough of Wandsworth.
Getting There
By Rail
Wandsworth has numerous train stations for links across London; Wandsworth Town station, located in Zone 2, has access to the South Western train line linking to Waterloo and other areas in the South West. Also in Zone 2, Clapham Junction has links to Underground lines including the Northern and District lines.
By Car
Less than a 10 minute drive from Wandsworth is the A3 for connections to the South carrying through to Portsmouth and the South Circular Road which runs from Woolwich Ferry in the east of London to the Chiswick Flyover in the west.
Edited: 18th November 2022