Property Investment in Wandsworth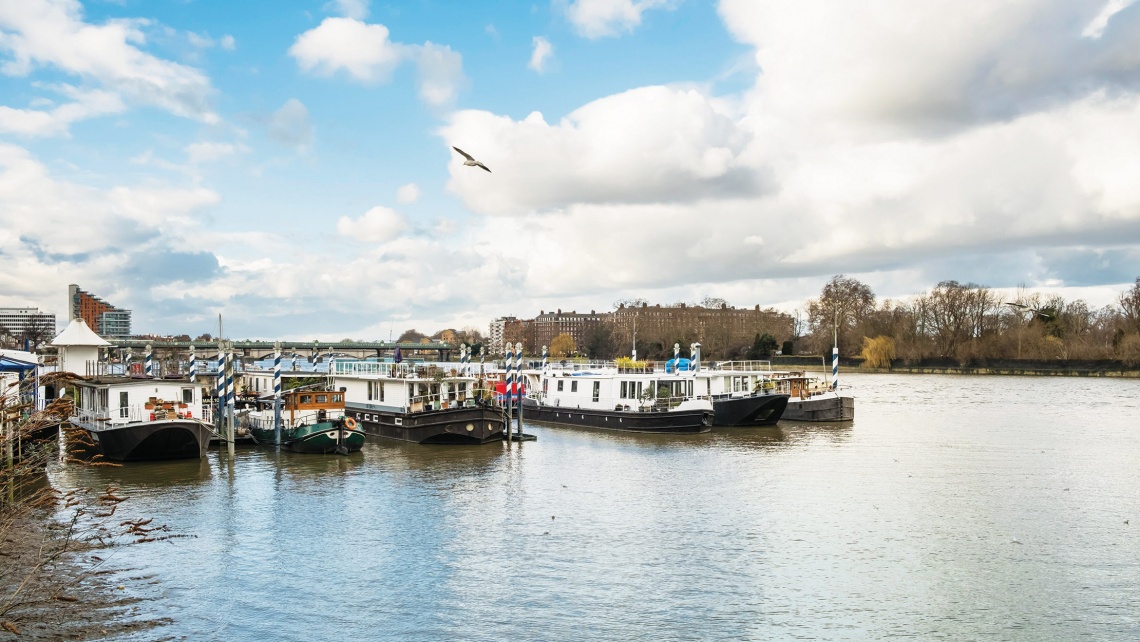 Wandsworth proves its worth as a popular area for investors with market trends on the rise in this South-West London location. Offering a multitude of benefits, from excellent travel connections to a selection of open spaces, Wandsworth has something for everyone. Not only has Wandsworth seen a rise in investment opportunities in recent years, the near future is also predicted to make investments worthwhile.
What Makes Wandsworth Appealing?
Whether it's Buy-to-Let investors or home-owners looking to make a purchase, there are key factors which are taken into consideration when buying a property. Location is a vital factor that is taken into account; the proximity in which a property is in relation to transport services - whether it be rail or car - plays a significant role. Properties with excellent commuter connections are often in high demand for they are able to attract a wider range of people including professionals.
Wandsworth is able to offer excellent transport connections by rail and car; located in Zone 2 with access to Wandsworth Town station for South Western railway, while East Putney station has access to the District line. The A3 is accessible via car - just 10 minutes from Wandsworth - connecting to Portsmouth in the south. Local facilities and amenities also contribute to determining a property's worth; Wandsworth is able to offer green spaces as well as schools highly-ranked by Ofsted, making this area family-friendly, appealing to all.
The variety of house types in the area keeps it a top choice for many looking to relocate, from traditional Victorian and Edwardian-style houses to the surge of flats and modern buildings emerging that give this area a diverse yet trendy vibe.
Current Trends
Property prices in Wandsworth have recently sat above the London average. Rightmove estimates the overall average home price in Wandsworth last year as £793,561 while London's overall average sat at £730,736. Investors can benefit from this price difference as research shows that those living in Wandsworth earn around 41% higher than the national average, consequently house prices will follow such trends. Property prices in the area are said to be 16% up on 2015, when the average house price sat at £680,107, demonstrating how the area currently shows great demand and investment opportunities.
Renting
Buy-to-Let investors considering Wandsworth as their next venture will benefit from the high demand for rental properties in the area. The estimated monthly cost of renting in Wandsworth is roughly between £1,355 and £3,305 pcm depending on a number of factors including property size and location. The average rental yield of residential property in Wandsworth is 3.5% per year, similar to the London average.
This investment return is largely due to the capital growth within the area for its expansion over time with local facilities and property interest. Many have moved to Wandsworth for all that it offers - from great transport links to thriving local amenities - just two of the reasons that this area has been appealing to those looking to relocate. House price growth within the Borough of Wandsworth sees a variation from 1% to a lucrative 20% per year.
Future Predictions
According to research conducted by Barclays, Wandsworth is set to become one of the top 15 property investment hotspots in the UK and one of the top 4 in London suggesting that this area in London will prove to be a worthwhile investment within the next four years. It is predicted that there will be a 31.1% increase within the next five years which is great news for those looking to invest in this area. Research also demonstrates how 62% of investors with rental properties anticipate the income that is received from rent will increase also within the next three to five years; half of investors forecast it to rise by 20%.
Property
Jessica House is Galliard Homes' latest development situated in the heart of Wandsworth. Comprised of 61 studio, one and two bedroom apartments, this development is a great investment for first-time buyers and investors alike. Residents can enjoy a daytime concierge service as well as superb specifications including a designer kitchen with integrated appliances.
This development is well located for close-proximity to Tube stations including Wandsworth Town station, a 12 minute walk away, while East Putney station is just a 13 minute walk away. This excellent location ensures that residents of property nearby the District line are seeing great price growths.
Jessica House has now successfully sold out. Take a look at Galliard's latest luxury developments in South London, Newham's Yard and Trilogy or our flats for sale in Wandsworth.
Edited: 20th March 2023