10 Facts You Didn't Know About Wimbledon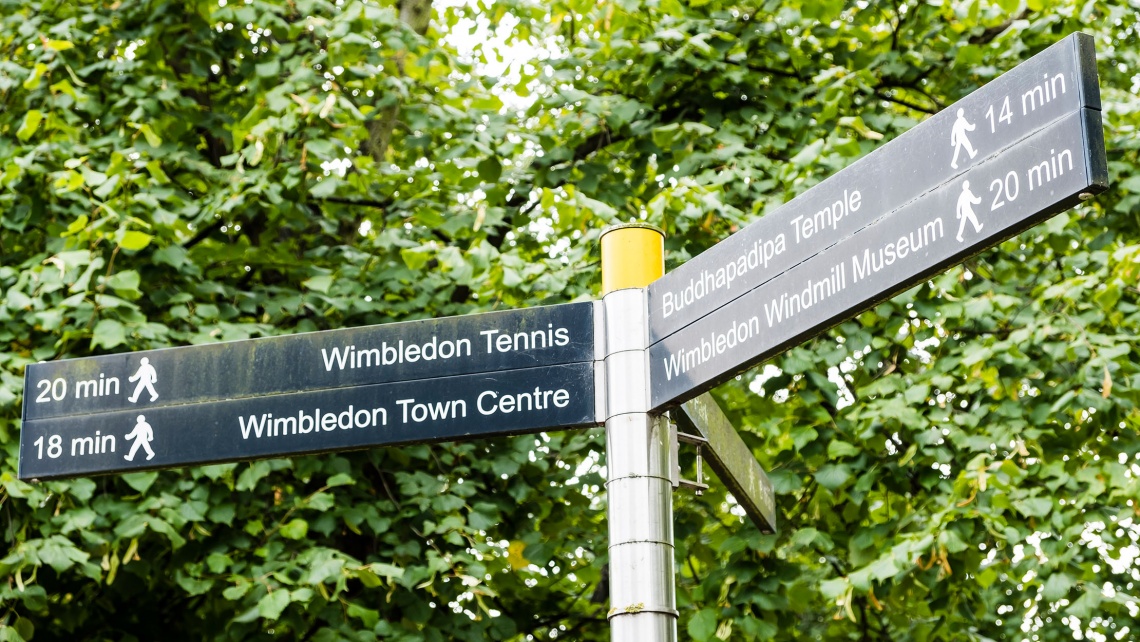 South West London's famous district, known for its annual tennis tournament which attracts worldwide visitors every year, has the perfect mix of town and village-style living. Rich with history, it is ideally located close to the City yet far enough to offer its own unique experience, here are 10 interesting facts about Wimbledon.
1. The Buddhapadipa temple is the first Thai temple to have been built in the UK and can be found in Wimbledon. The temple is home to meditation classes as well as devout monks providing a tranquil space and an ideal place for relaxation.
2. The well-known and loved by all children's television show and book, The Wombles, is based in Wimbledon Common. The Wombles are fictional, friendly creatures who live in burrows on the Common and help the environment, recycling what they can in clever ways.
3. Wimbledon Common has a windmill that is now open as a museum for visitors to explore and learn about its history, it also has a shop where souvenirs, books, postcards and even The Wombles can be bought.
4. Wimbledon Village Stables, an award-winning riding school, offers horse riding lessons around Wimbledon Common.
5. Wimbledon is home to Grade II listed Cannizaro Park which is located close to Wimbledon Common and has this status due to the rare and exquisite flowers that can be found in the park.
6. Originally, the local favourite sport of Wimbledon was croquet; it wasn't until 1877 that tennis took over, becoming the new favourite.
7. The Wimbledon Tennis Championships get through an incredible 166,000 servings of strawberries at the event each year.
8. The longest ever recorded tennis match at The Championships is an astounding 11 hours and five minutes! In 2010, John Isner and Nicolas Mahut's match was played over a total of three days with Isner winning.
9. The Wimbledon Tennis Championships use over 50,000 tennis balls each year which are then sold at a kiosk at the event with proceeds donated to the Wimbledon Foundation.
10. Ever noticed the lack of pigeons at The Championships? Thanks to Rufus the Hawk, the pigeons stay away as he encircles the sky each morning. Rufus has had the job title of 'Bird Scarer' for the last 15 years, becoming a fan favourite.
Property Availability
Introducing the brand new mixed-use development Wimbledon Grounds which will see home to 478 one, two and three bedroom apartments in Wimbledon, all set to feature high-specifications for modern life. South-West London's dynamic landmark is set to make an impact featuring AFC Wimbledon's brand new stadium as well as retail and sport facilities.
Edited: 5th October 2022