The Benefits of Village-Style Living in Wimbledon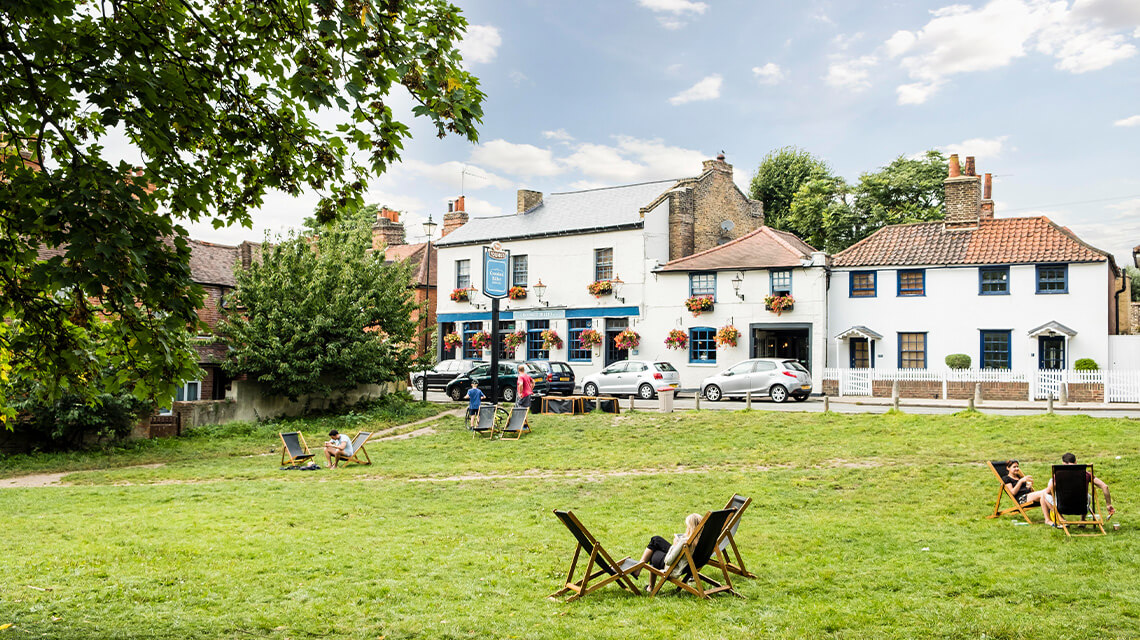 Wimbledon has often been a popular choice when looking to relocate, namely for its excellent travel connections mixed with village-style living. From the famous annual tennis tournament to a vast selection of open space, Wimbledon has a lot to offer, especially for those looking to escape from the city's busy environment.
What Makes Village Life So Appealing?
Living a village lifestyle is becoming increasingly popular, particularly with families, for its child-friendly atmosphere. The feeling of being part of a community where residents all know each other can appeal to many, predominantly for those with younger children. Often within villages there can be a considerable amount of open space, consequently creating a calmer and quieter atmosphere to escape to.
Many find living in a village has a multitude of benefits as it offers an array of things to do whether it be with children, friends or on your own. Having easy access to various open spaces will provide the perfect backdrop for an afternoon stroll or the ideal place for a picnic with family and friends. Being surrounded by such a large amount of greenery creates a calming environment that is relaxed as opposed to the busy nature of cities, which can induce a stressful lifestyle. Other benefits of being surrounded by lots of open space is that many often find the environment to be cleaner - less pollution can result from fewer cars on the road.
What Makes Village Life in Wimbledon So Appealing?
The factor that attracts many to Wimbledon is being able to benefit from all London has to offer while living in a village-style area, as not many London boroughs are able to offer this. As great as village life can be there are certain cases where it isn't feasible; for example, when it comes to commuting, village's often lack quick or easy travel connections. This is what makes village-style living in Wimbledon so appealing; having all of the aspects of ordinary village life right in the capital, ideal for those wanting easy access across London.
Transport
Located in travel Zone 3 with access to three Tube stations - operating on the District and Northern lines - as well as Wimbledon Overground station for connections to London and beyond, Wimbledon has transport covered.
Living in Wimbledon gives residents the opportunity to be able to escape the city's hustle and bustle without the lengthy commute. Residents are able to maintain their job, social life and connections in the city without compromise. It is the ideal place for families or those looking to enjoy the quieter side of the capital while still reaping all its benefits. For families with young children, moving to Wimbledon will mean they won't have to move again.
A Place to Stay
Wimbledon is a popular area which many find themselves relocating to but not out of. It is the accessibility and amenities within the area combined with a rare tranquil nature which attracts residents to settle here. It's not often that horse riding around Wimbledon Common, moments from your doorstep, can be found in London.
It gives residents the best of both worlds with Wimbledon offering some of the best schools around, such as King's College School, which was dubbed '100% excellent' by the Independent Schools Inspectorate. Living in a community that has village-like qualities as well as excellent local schools can also contribute to people relocating.
Residents moving to Wimbledon often find it to be a place they can stay and rarely find themselves relocating in future years, which is one of the reasons Wimbledon proves popular. The close-proximity to various amenities with all the positives of village life makes Wimbledon an ideal place to live. It attracts those needing easy access to London as a whole but do not wish to live in a typical city location, combining the best of village and city life in one.
Nearby Developments
Located nearby the village, in Wimbledon town sits our brand new development Wimbledon Grounds. Residents will benefit from superb specifications; including modern interiors as well as private external space, either a balcony or roof terrace. The development as a whole will encircle the new AFC Wimbledon stadium as well as retail and fitness facilities.
If you want to experience village-style living in this south-west London hotspot, check out our flats for sale in Wimbledon.
Edited: 18th November 2022