Top Parks in Wimbledon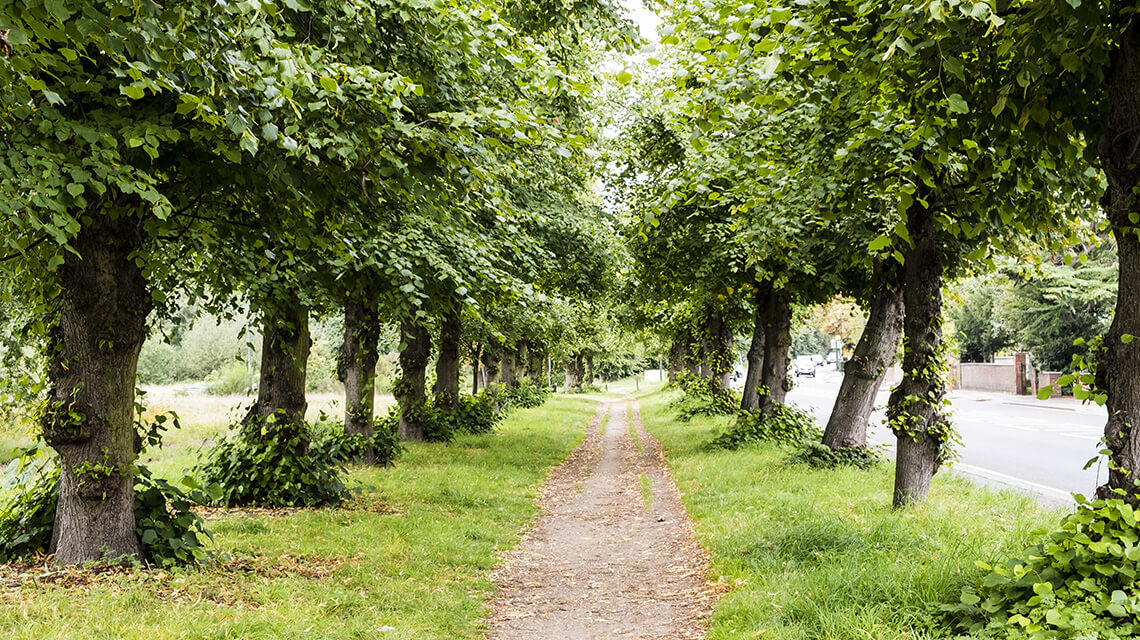 Celebrated for its village-style living in the capital, many flock to Wimbledon for a family-friendly atmosphere in a superb location. Traditional notions of city living do not often include having such vast amounts of open space; Wimbledon is the pinnacle of village life in London. This South-West London suburb occupies multiple amounts of green space, offering residents and visitors an endless number of things to do.
Wimbledon Park
Part of the English Heritage's Register of Parks and Gardens of Special Historic Interest, Wimbledon Park was transformed in the 18th century, with the lake becoming a focal point. Covering 67 acres, this park proves popular with locals, hosting events throughout the year including an annual fireworks display every November organised by the local council. Within Wimbledon Park visitors will find various sports facilities; from a 400m synthetic athletic track to a javelin and shot putt throwing area, and even water sports and tennis courts, Wimbledon Park has it covered. To the west of the Park sits the All England Lawn Tennis and Croquet Club, globally known for hosting the Wimbledon Tennis Championships.
Cannizaro Park
With Grade II listed status, Cannizaro Park is home to a multitude of rare and exquisite plants, located just off Westside Wimbledon Common. It was not until 1949 that the park became public; beforehand it was a part of the Duke of Cannizzaro's estate, who the park was named after. The name Cannizzaro dates back to 1832 when Count St Antonio (who lived in Warren house, located on the park) succeeded to Duke of Cannizzaro in Italy, while his wife remained at the house in Wimbledon. The name eventually changed to Cannizaro and has remained ever since. Friends of Cannizaro is a registered charity that regularly holds events throughout the year whilst maintaining the park. Also within the park is The Aviary which has been a popular attraction for many, housing rescue birds and birds specifically bred for the Aviary.
South Park Gardens
Opening in 1901, it was only fairly recently - in 2009 - that South Park Gardens was restored to its 'Victorian glory', providing a tranquil oasis for visitors and locals to escape to. It, too, holds Grade II status, harbouring more than 25 different types of trees and many different kinds of birds. Visitors can make the most of the garden by enjoying the peaceful environment, taking a stroll or enjoying a picnic amongst nature's finest; alternatively, the garden pavilion is available for hire.
Wimbledon Common
Covering an incredible 460 hectares, Wimbledon Common - often linked with Putney Heath and Putney Lower Common - is the place to go for everyone to enjoy. From organised walks to volunteering schemes everyone is bound to find something to do. Wimbledon Common is home to the well-known and loved fictional children's characters 'The Wombles' - which can be bought as souvenirs at The Windmill in Wimbledon Common. The Windmill is an iconic part of the Common; initially built in 1817, it now prides itself as a museum showcasing its history to visitor's all-year-round.
Holland Garden
This garden was presented as a gift to the people of Merton in 1928 by Lady Holland to remember her husband Sir Arthur Holland. As president of Wimbledon Football Club and founder of Wimbledon and Mitcham Library, Sir Arthur Holland played an important role in Wimbledon's history. Holland garden has tennis courts, ornamental gardens and outdoor table tennis facilities - the perfect place to revel in your competitive side!
Nearby developments
Wimbledon Grounds
Galliard Homes is proud to present Wimbledon Grounds, a brand new development set in the heart of Wimbledon. The initial phases of the project will present two residential buildings, Stadia One and Stadia Three. Offering a collection of one, two and three bedroom apartments, all equipped for modern living from integrated appliances to private external space, residents will enjoy contemporary living in its truest form. The development as a whole will feature a new stadium, home to AFC Wimbledon as well as retail and sports facilities.
Take a look at our flats in Wimbledon.
Edited: 15th August 2023