Top Schools in Wimbledon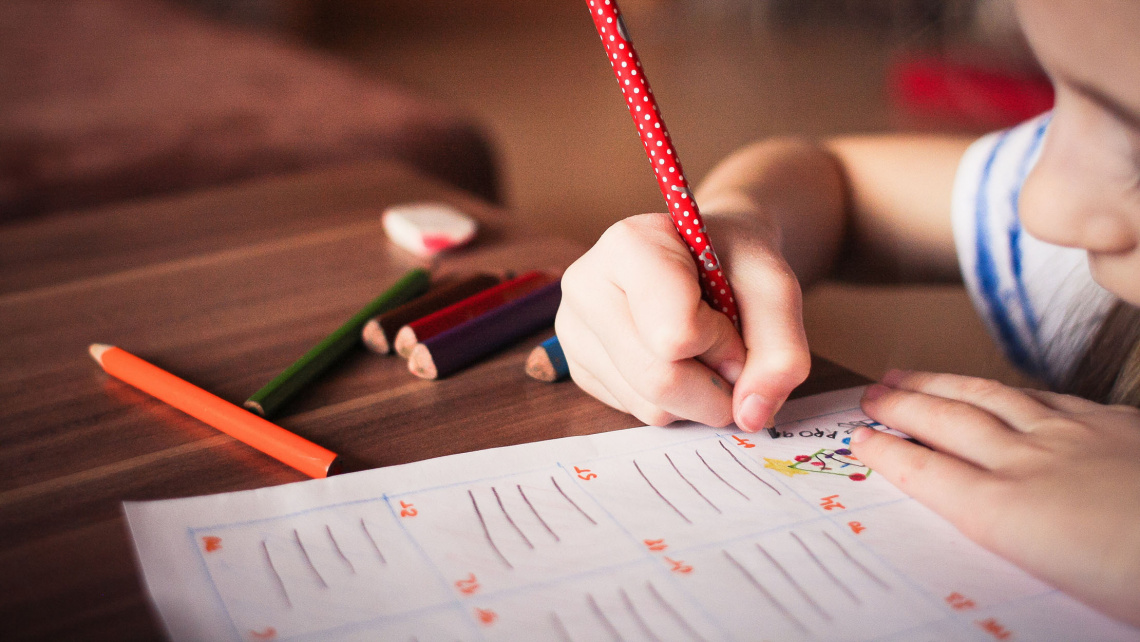 Beneath the leafy façade and abundance of places to visit, this family-friendly hub is also home to some of the best schools the capital has to offer. Its laid-back, village-style living mixed with amenities and transport connections typical of most cities are just a couple of reasons why more and more people are looking towards Wimbledon when it comes to raising a family. We've put together just a few of the good-quality schools that attract many to Wimbledon.
Primary and Secondary Schools
Wimbledon Park Primary School
Referred to as "the village school in the heart of Wimbledon", Wimbledon Park is a family-focused primary school offering fantastic pastoral care. Their three aims - Opportunity, Excellence and Success - highlight their care and focus in motivating and encouraging their pupils. As well as being one of the top performing primary schools in the country they also have a large focus on personal development, signifying the importance of academic and personal progress together.
Albemarle Primary School
Offering students an environment in which they are able to flourish and excel, Albemarle emphasises the importance of supporting each and every child to discover their full potential both academically and socially. Aiming to inspire children, this primary school is rated 'outstanding' by Ofsted and not only promotes a 'love for learning' but a chance for children to grow with confidence through success.
Southfields Academy
Aiming to prepare each student for their next stage in either education or employment, Southfields Academy offers a wide range of courses. As well as traditional academic subjects they also offer vocational and work-related courses, helping each individual prepare for their personal journey. This Academy highlights the importance of personalising each experience, aiding those who are not as academic while those who flourish in education will be challenged to make the most of their abilities.
Wimbledon High School
Part of the Girls' Day School Trust, Wimbledon High School focuses on helping each of their students prepare themselves for the competitive nature of the 21st century. Aiding each individual on their journey of discovery they provide a friendly community in which they can thrive. Wimbledon High School offers quality education for girls from Junior through to Senior and Sixth Form, ensuring each student has the quality education needed from start to finish.
King's College School
An independent day school for boys aged 7-18 and girls aged 16-18. The Sunday Times named King's College as the UK's best boys' or co-ed independent school for 2018, emphasising the schools strong emphasis on pastoral care and particularly exceptional co-curricular programme. Providing students with inspiration and guidance throughout their education, King's College's ISI report concluded the school as "100% excellent".
Further Education
Wimbledon is able to provide residents with the opportunity to educate their child from the beginning to end of their education. Not only does the area offer superb primary and secondary schools, it is also home to various further education institutions, detailed below.
Wimbledon College of Arts
Delivering a range of performance courses with a selection of specialist facilities and workshops available, Wimbledon College of Arts offers students access to an industry-standard theatre, costume workshop and an audio-visual department. With a range of courses from undergraduate, postgraduate and short courses to research degrees and portfolio preparation courses.
Kingston University - Roehampton Vale Campus
Designed to provide teaching rooms and laboratories exclusively for engineering students, this campus is able to provide a sense of community for these students. The laboratories are well-equipped offering specialist computer-aided design labs as well as an automotive engineering lab to provide a real-life experience to their studies.
Property in Wimbledon
Wimbledon Grounds
Galliard Homes is proud to present Wimbledon Grounds, a superb development conveniently situated in the promising hub of Wimbledon. Part of an all-new residential scheme, Wimbledon Grounds presents a remarkable collection of one, two and three bedroom apartments, across seven storeys. Each property is equipped with premier specifications. The scheme will also comprise retail and fitness facilities as well as a new public realm with a dedicated cycle route.
Looking for a place in Wimbledon to call home? Explore our availability of flats in Wimbledon.
Edited: 5th October 2022