Why Wimbledon is Becoming One of London's Top Places to Live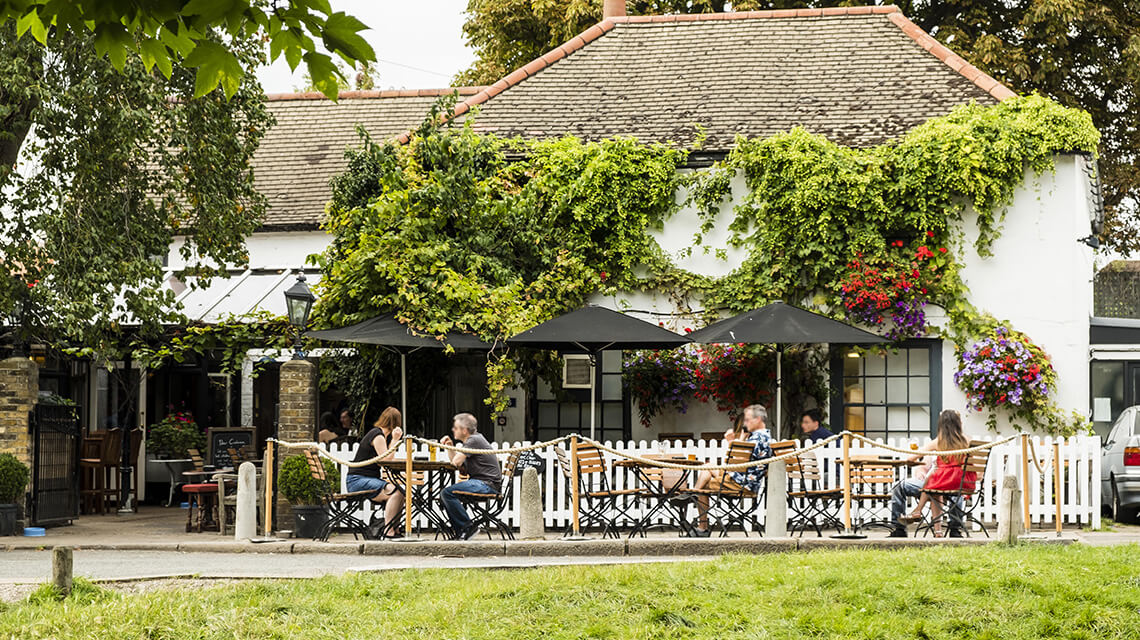 From vast amounts of open space to the birthplace of the worldwide prestigious event that is the Wimbledon Tennis Championships, Wimbledon is bursting with as much history as it is culture. Its endless choice of things to do matched with property investment opportunities means that many are choosing Wimbledon as their next venture.
What Makes Wimbledon so Appealing?
Having excellent transport connections typical of most cities mixed with village-style living is a prominent factor that causes many to flock to Wimbledon. This unusual but sought after mix keeps Wimbledon a prime area for families as well as investors. From country cottages to luxurious mansions Wimbledon offers both ends of the spectrum.
Wimbledon has an abundance of things to do from theatre to museums; the cultural side of Wimbledon keeps it high on the list of top London places to live. Having lots to do in the surrounding area helps increase the interest the area receives. A rich history that dates back to the Iron Age provides this area with depth that encourages people to look into buying in Wimbledon. The New Wimbledon Theatre that dates back to 1910 is the eighth largest Edwardian Theatre in London, while the Polka Children's Theatre started in 1967 provides a place for children to express their creative side. Having such amenities available to those of all ages keeps Wimbledon top of the list for buyers, particularly those with children.
Transport is also a large factor which many take into consideration when purchasing a new home and can play a great role in determining property value. The typical travel connections that can be found all over the city can also be found in Wimbledon, making it a prime spot for commuters. Train services include District line services from Wimbledon Park, while the Northern line can be accessed from South Wimbledon. Wimbledon station is served by South Western railway and Thameslink. There is also easy access around Wimbledon via car, as it borders the A3 which provides even more connections to the city and Portsmouth.
Being able to raise children in a village-style area while still being able to easily commute to work in the city centre is one of the main reasons so many families have a vested interest in this South-West London location. Wimbledon offers something for children from primary school through to University level education - for learning or work beyond this, the excellent transport connections throughout the area ensure this will not be an issue. This combined with Wimbledon's family-orientated appeal leads many to settle in the area.
Wimbledon is celebrated for the copious amounts of open space that can be found, from Wimbledon Common to Cannizaro Park - Wimbledon has an endless choice of places to enjoy nature in its truest form. There is also the benefit of having such a significant event like The Wimbledon Championships virtually on your doorstep which can also contribute to its appeal for many whether it's tennis fans or investors. There are not many areas that offer the chance to bump into your favourite tennis player just moments from your home.
Property Investment
Investing in a home in Wimbledon can prove its worth when the Tennis Championships take place. Some local residents rent out their house during the tournament (which takes place for two weeks) and find rent prices can be anything from just under £1,000 to over £4,000 per week depending on a number of factors. The location of the home along with the amount of bedrooms and bathrooms, even to the décor can all be contributing factors as to how much it could be rented for.
As families look for locations beyond London's Zone 1, areas such as Wimbledon prove popular for still having connections to Central London. Insights into the price growth for Wimbledon in 2015 suggested that there was a 1.3% price growth - demonstrating how a property bought in certain parts of Wimbledon will almost always prove its worth with the possibility of some money being made. Certain areas of Wimbledon, reportedly, almost always see growth in house prices due to how much the areas offer, from the Wimbledon Championships to its expansive green space and transport connections - all contributing factors make this area in constant demand.
The introduction of Crossrail 2 at Wimbledon station secures this area for the future. Having even more connections beyond London including Surrey and Hertfordshire ensures that house prices will hold their value and increase with demand, buying a property in Wimbledon is an investment worth considering.
Property Available
Galliard Homes is often associated with providing home-buyers with a selection of apartments of a high standard, especially in popular areas, and Wimbledon Grounds - one of our newest developments - will be no exception to this. Part of a brand new mixed-use development, the site will present two superb residential buildings: Stadia One and Stadia Three. Stadia One will see home to 364 new-build homes, while Stadia Three will offer 114 one, two and three bedroom apartments which will be equipped for contemporary living. The modern interiors will be matched with a unique location comprising of a brand new stadium with retail and sports facilities.
Sound like a place you would like to call home? Explore our available property for sale in Wimbledon.
Edited: 5th October 2022