Living in Regent's Park, London NW1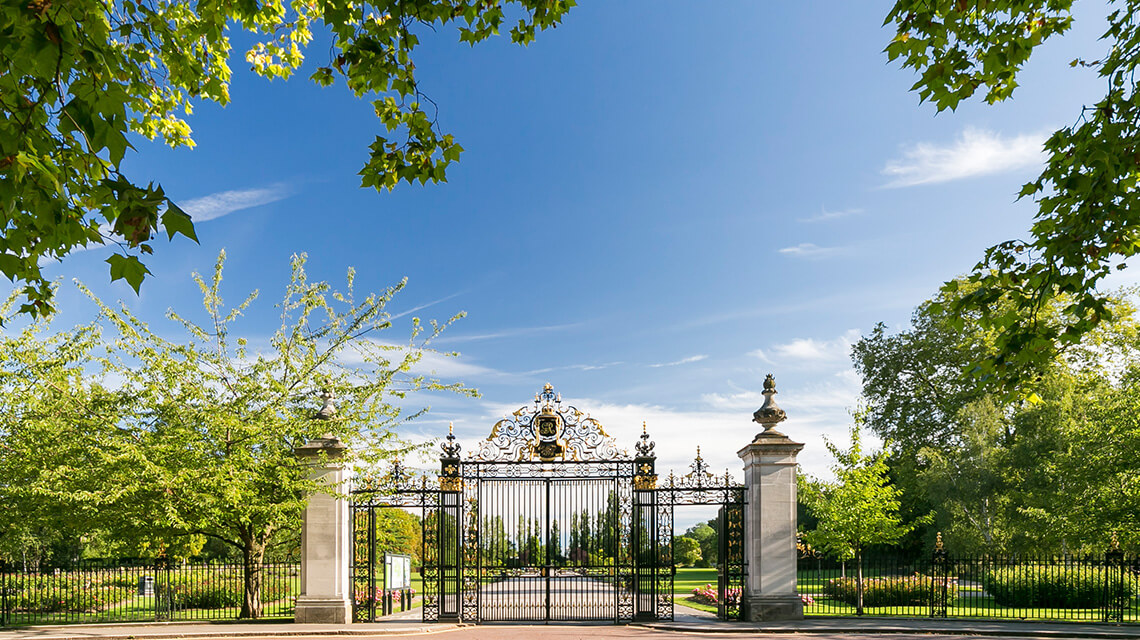 Situated in the very centre of London, just north of Marylebone Road, Regent's Park is a delightful and extensive area of parkland that brings welcome greenery to the northern part of the capital.
Aside from the pleasures of substantial open space, and its offerings of respite from the city hubbub, Regent's Park also offers a wide range of delights for visitors and locals alike, including a large boating lake, a famous and extremely well respected zoo, splendid rose gardens, and an outdoor theatre that showcases a range of professional productions throughout the summer season.
Property in Regent's Park
Carlow House
Bordering the Regent's Park area, Mornington Crescent provides a highly sought after location, housing Galliard Homes' premier development Carlow House. A gloriously restored Edwardian warehouse structure, strategically positioned immediately behind the high street; this development provides 85 sensational suites and one and two bedroom apartments, offering a new London landmark for luxury loft-style living. A tasteful 1930's aesthetic will be applied to the outside of the building, and all principal properties will be arranged around a magnificent four-storey atrium.
The Chilterns
Just 150m away, in the highly sought-after Marylebone sits Galliard's superior new development The Chilterns. Comprising of an exquisite and select collection of 44 individual and superbly designed residences, The Chilterns' will be expertly finished to the very highest standards and fitted with contemporary luxury interiors throughout. Paying homage to The Beatles iconic 'Apple Boutique', the building's façade will be reminiscent of vinyl records lining a shelf; showcasing an array of colourful and textured acrylic spine-like structures on the backdrop of an imposing reconstituted stone structure.
Harley House
Galliards past development Harley House is also enviably located in the heart of Regent's Park. Set behind a grand Edwardian stone façade, Harley House comprises of an exquisite collection of classically designed residences.
History of Regent's Park
Regent's Park (officially known as The Regent's Park) was originally inspired by George Augustus Frederick, Prince of Wales, who became Prince Regent in 1811 and ruled on behalf of his father, England's King George III. King George III suffered bouts of insanity and therefore could not rule the country. Hoping to impress the nation on his appointment as Prince Regent, George embarked on a lavish scheme which was designed to transform London into an elegant capital that would be the envy of the world. Living at Carlton House (in the Mall area of central London), the Prince Regent devised plans for a grand avenue that would lead from his home to the park; that avenue is now known as Regent Street, and Regent's Park contains many superb examples of period architecture, most of which were devised or overseen during construction by the great early 19th century architect, John Nash. Surrounding the outer circle of Regent's Park is a number of magnificent stucco terraces from the period, and in the park itself are several superb villas. Consequently, the entire area has a grandeur, poise and elegance that establish it as one of the most desirable residential locations in London.
Places of Interest
Cultural
Enjoy theatre and comedy under the sun or the stars in The Regent's Park Open Air Theatre. With over 120,000 visits a year over a 15 week summer season, it is evident that the theatre is a popular cultural attraction. Mostly well-known for its Shakespeare adaptations, the theatre also showcases quality plays, comedy acts, live music performances, and children's shows.
For those searching for an ideal picnic location within the park, the carefully tended grounds and herbaceous borders of Queen Mary's Gardens surround the periphery of the theatre and were once part of the Royal Botanic Society, but now provide the perfect idyllic setting for unwinding.
Those with a penchant for music and the arts may wish to visit the Royal Academy of Music Museum, which is home to the famous Mobbs Collection, including original manuscripts from Purcell, Mendelsson and Brahms, as well as other musical memorabilia.
Shopping
Primrose Hill
Peruse the stylish boutiques and independent shops of Primrose Hill for fashionable clothing and quaint bric-a-brac. For a range of intricate and captivating retro furniture, vintage toys, and neon lights, Daniel Poole's collection is available to view and purchase on the high street; whilst across the road, the famed Primrose Hill Books displays a litany of classics for avid readers to thumb-through and enjoy.
Camden
Discover the renowned Camden Lock Market, just a short 10 minute walk from Regent's Park. With an assortment of stable-like grottos and freestanding stalls, you're guaranteed an alternative and offbeat shopping experience. A kitsch selection of exotic and miscellaneous items line the cobbled alleys of the stables markets, with something visually fascinating around every corner, including the famous tourist attraction, Cyberdog, with its punk interiors and futuristic fashion.
West End
Close proximity to Marylebone Road places Regent's Park within easy reach of the world-class, central London shopping locations of Oxford Street, Regent Street, and Bond Street; where a cornucopia of high-street, brand, and designer shops can be found, including the renowned Selfridges, Karl Lagerfeld, and family tourist attraction of Hamley's.
Food and Drink
There are plenty of options to choose from when dining al fresco within the Regent's Park grounds. Tuck-in to sandwiches, cakes and afternoon tea at The Hub Café, or alternatively enjoy picturesque views over the lake whilst dining on the expansive terrace of The Waterhouse Café.
For formal evening cuisine and beverages, experience a unique dining experience at Chiltern Firehouse; recently named London's most exclusive restaurant. Located just a short distance from Regent's Park, in the enviable 'sixth prime London location' of Marylebone, this restaurant/bar will allow you to rub shoulders with the rich and famous, including the likes of models Cara Delevigne and Naomi Campbell - although expect a wait for the privilege, as the waiting list is said to be months long.
To test out some well-loved watering holes, join Undiscovered London's unique organised walk and pub crawl around the Regent's Park and Camden area; leading groups to popular venues including the Blues Kitchen, Barfly, and Proud Camden.
Tourist Attractions
Regent's Park in itself is a popular tourist attraction, with millions of visitors flocking to its grounds every year, but perhaps the most popular destination for all ages within the area, is ZSL London Zoo, which has been integrated into Regent's grounds since 1827. Take a canal boat from Camden to the zoo with the London Waterbus Company, and discover all 650 species of tropical wildlife within the sprawling 36 acre site.
For an equally fun, family day out, get up close-and-personal with your favourite entertainment icon at Madame Tussauds, the iconic waxwork museum in Marylebone located just a short distance from Regent's Park.
Also in the Marylebone area, on Baker Street, The Sherlock Holmes Museum and the modestly sized Beatles store respectively draw in crowds from across the globe, with each attraction showcasing an impressive collection of memorabilia.
Local Authority
Getting There
On Foot
Located a mere 13 minute walk from Camden via Regent's canal, the Regent's Park area provides prime opportunity for exploration and sightseeing. This peaceful route will allow you to appreciate the relaxed charm of the area, with delightful bowed bridges, cobbled stones, and quaint houseboats found along the length of the canal.
Road
The A503 is the primary link to the Regent's Park area from the north, whilst the A40 will provide connections from eastern areas. Plenty of daily pay-and-display spaces are available around the area; including the parks own integrated car parking, which is open everyday from 9.00am - 6.30pm. An NCP car park is also available just minutes from Regent's Park station, and is open 24 hours a day.
Rail
London Marylebone Rail Station is a mere 9 minute walk away from the principal Regent's parkland, and provides prime links to Buckinghamshire, Oxfordshire, and further afield to Birmingham. Alternatively, a short 15 minute walk to London Euston offers connections to a range of areas including Hertfordshire, Bedfordshire and the West Midlands.
Underground
Regent's Park station is integrated into the park's grounds, and is on the Bakerloo line; connecting to London Marylebone and Baker Street, respectively. To the North East, St Johns Wood station serves the Jubilee Line and is a short 10 minute walk from the royal park - enjoy the delights of Primrose Hill whilst walking to this station.
Looking for an apartment near Regent's Park? For further information about Carlow House, view the development and property availability.
Edited: 8th August 2023