Getting onto the Property Ladder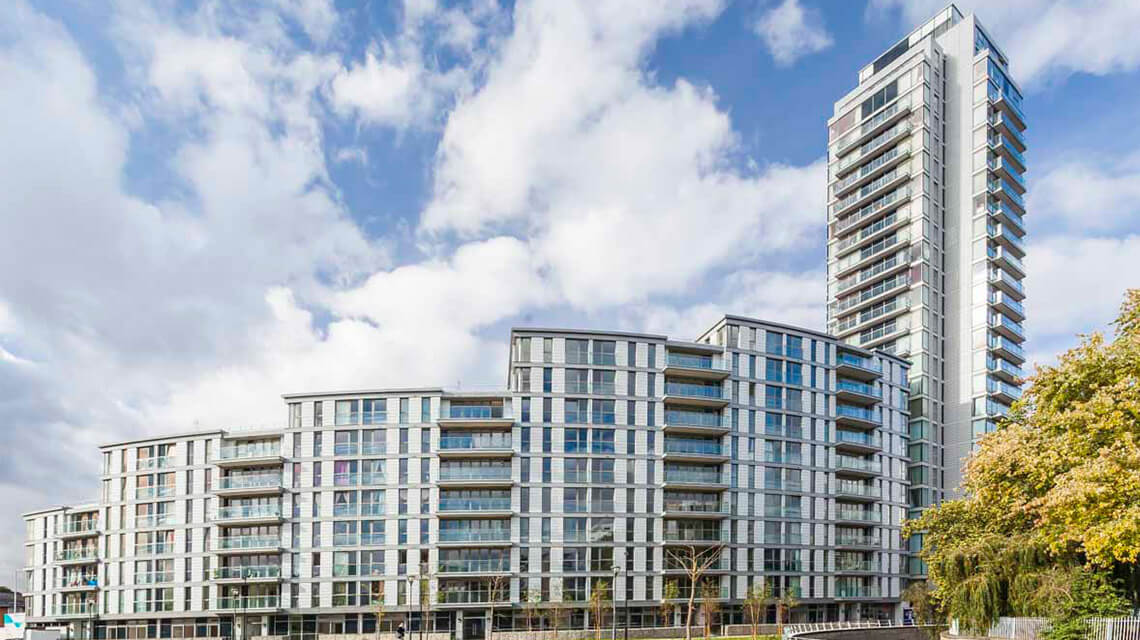 Established as the 11th most expensive city in the world, and with property prices at an all-time high, there is no doubt in anyone's mind that London is a costly place to live. It is little wonder then that the would-be, first-time buyers of today are becoming somewhat disillusioned with the idea of setting up home in the bustling capital.
Those who have accepted the challenge now reportedly forgo the luxuries of monthly gym memberships and annual holidays, to instead work overtime and in some cases take on a second job; all in pursuit of saving vast amounts towards a property deposit.
If this is sounding all too familiar, we at Galliard Homes hope to set your mind at ease, and assure you that there are some fantastic opportunities to pursue, without breaking the bank.
Opportunities and Assistance
According to reports, London property prices have stabilised for the first time in five years, and interest rates are at a record low; with the likelihood that both will be maintained for the foreseeable future. Even more optimistically, the government have recently reduced stamp duty prices and hope to introduce 100,000 new homes by 2020; specifically catering to first-time buyers. Buying in London is thought to be becoming an increasingly cost-effective option, as average monthly rents have soared to an eye-watering £1,387, whereas the cost per month of buying is a comparatively modest £1,275, according to Halifax.
Galliard Homes: Opportunities
Galliard Homes is also playing a pivotal role in facilitating first-time property purchases through the governmental Help to Buy scheme. The Help to Buy: Equity Loan allows first-time buyers to purchase a new-build property with just a 5% deposit through the scheme (subject to eligibility, terms and conditions apply).
Purchasers can loan up to 20% of the property's purchase price (40% in London) allowing them to exchange with as little as a 5% using the Help to Buy: Equity Loan.
Find out more information on Help to Buy and find your Help to Buy Agent.
Galliard Homes also provides a portfolio of starter homes for first-time buyers to take advantage of, all of which can be found within the enviable Riverdale House, Silver Works, Printworks and Distillery Pavilion developments; with prices starting from as little as £240,000.
Providing competitively priced properties is only one part of the Galliard Homes initiative, as we also source and champion desirable, regenerating locations that are likely to ensure a strong return on capital investment over time. First-time buyers not wishing to settle into a property themselves may be pleased to find superior Buy-To-Let opportunities with Galliard; with starter properties offering the potential of a 5% rental yield.
Regenerating Areas
Starter developments at Galliard Homes are located within rejuvenating London boroughs on the city fringe; all of which are a maximum of 30 minutes' from the heart of the metropolis by train, and are, therefore, excellent commuter catchments:
Lewisham
Riverdale House in Lewisham, provides perfect studio, one, and two bedroom apartments for first-time buyers looking to enter into the property market. Only 8 minutes from London Bridge by train and 18 minutes from Canary Wharf with its planned 2018 Crossrail links, this development is located in a prime commuter belt. Part of the Thames Gateway investment Master Plan: Lewisham has been subject to a multi-million pound investment over recent years, that has continued to reshape respective business, education and transport infrastructures, as well as the general community landscape. As it stands, Galliard Homes is offering to pay a year's Stamp Duty for a Riverdale property on behalf of any purchaser, and will also incorporate a furniture pack into the property's price.
Colindale
Just 10 minutes' walk from Colindale tube station, the Silver Works development will be located in a newly established central London gateway. Starting from £240,000, one bedroom properties in this development will be an ideal price for first-time purchasers. The arrival of 24 hour tube service to the Northern Line at the end of 2015 will further enhance the area, as will a £4.5 billion transformation of both Colindale and neighbouring towns Brent Cross and West Hendon; all of which will culminate in establishing Colindale as a distinguished city suburb.
Stockwell
Benefitting from access to the city via both Northern and Victoria lines, Stockwell offers an enviable city-fringe location. Complete with a multiplicity of leisure facilities, activities and outdoor space, Stockwell provides a harmonious fusion of urban-peripheral living. Sited in an idyllic leafy part of Stockwell, and offering a sensitively retained Victorian façade, The Printworks development may appeal to the more nostalgic first-time buyer who wishes to live in an area with a determined foothold in eclectic and vibrant sub-city culture. Currently, investors in The Printworks will enjoy 12 months free service charge with their select studio apartment; an offer which will further enable prudent first-time buyers to take their initial leap onto the property ladder.
Distillery Pavilion apartments are located within a 2 minute walk of the DLR, one stop from mainline connections at Greenwich, and 12 minutes from Canary Wharf and Crossrail (2018); establishing them as enviable first homes for buyers who need to commute to the city centre. This area is subject to a billion pound regeneration initiative, making it an increasingly desirable area to both live and invest in. First-time buyers will enjoy the effervescent riverside bars, restaurants, and chic boutiques of neighbouring Greenwich.
Edited: 17th May 2023