Buying Your First Home with Galliard Homes: How to Get Started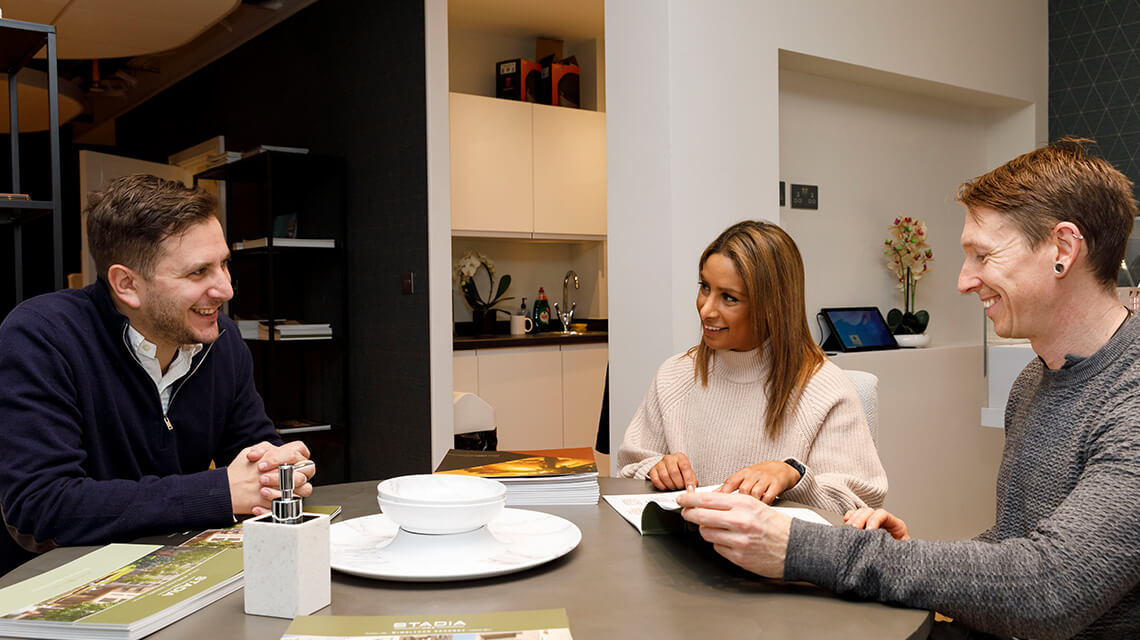 After months and months of saving, you are now finally ready to take the next step and begin the exciting process of hunting for your first home. If you're keen to step onto the ladder with Galliard Homes, here's a short guide on how to get started…
How to start the process with us
Why choose Galliard?
As one of London's leading property developers, we know property. We understand everything that comes with buying a home, especially your first. That's why our range includes starter homes that have been specifically tailored towards the young first-time buyer. With modern interiors, state-of-the-art integrated appliances, quality materials and bespoke furnishings, our homes are built to the highest standards. Many are even offered fully-furnished free of charge and are ready to move into immediately.
Learn more about why you should buy new with Galliard.
Determine what you can afford
It's a good idea to have a mortgage in principle before you begin your serious home search, so you can understand what you are able to afford. If you are not completely sure on your budget or mortgage affordability, we strongly suggest getting in touch with our associated mortgage specialists, Visionary Finance, where you can speak to a mortgage advisor. Struggling to save? We recommend reading our guide for tips on how to save for your first home.
Have a browse
Once you have worked out what you are able to comfortably afford and have saved up enough to start setting the wheels in motion, have a browse through our developments. If you have an idea of what you're looking for, you may find our property search tool handy as you can narrow your search down using the filters. If you'd like to familiarise yourself with an area, we have hundreds of area guides that will give you more of an insight into what local life is like in a particular neighbourhood.
Get in touch
Once you have found the look of something you like, give the number displayed on the page a ring or call 020 7620 1500 to speak directly with a member of our sales team and learn more about the property or development. Alternatively, if you're not available to make a phone call at the time, you can use the form on the page to register your interest and our team will contact you.
Arrange your viewing
After speaking with a member of the team, make sure you have a gap in your calendar to arrange a viewing. This is highly recommended as you will be able to see inside the property or show flat, as well as get a feel for the surrounding area, the views, and the development itself. If you are unable to attend a property tour in person, we offer guided virtual viewings which will allow you the chance to take a virtual walkthrough from the comfort of your own home.
What happens next?
Once you have found your dream home, place an offer. If it gets accepted, you will need to get your mortgage approved. After this, you'll instruct the solicitor to deal with the conveyancing. From there, you'll then sign and exchange contracts and pay your deposit. Stamp duty costs, legal fees and the remainder of the purchase price will be paid on completion day. For more information on what happens during and after completion day, check out our Q&A with the Galliard Homes completion team.
Edited: 14th November 2022