First-Time Buyer Stories: Finding our Dream Home at Orchard Wharf with Galliard Homes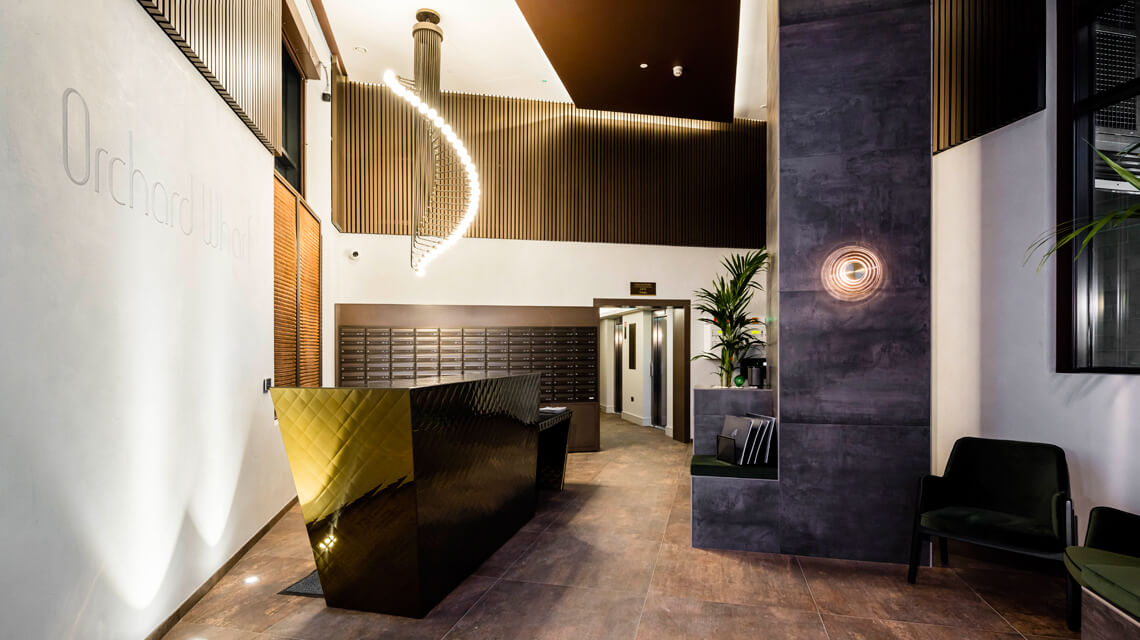 The perfect property can be hard to find, but it feels like something to shout about when you do. We chatted to first-time buyers Swati and Rohit, who are due to move into their brand-new apartment at Orchard Wharf, E14 next month.
Beaming excitedly, they told us about their buying journey, from choosing a location to knowing they had found their 'dream home'.
Location, Location, Location
Both working full-time, convenience was key for our happy homeowners. They explained, 'we were looking for a property close to our workplace … our friend lives in the area so we knew about it and had passed through on the train many times but never explored.'
Located on the west bank of the River Lea and to the east of Bow Creek Ecological Park, Orchard Wharf offers its residents a waterside haven while being just seven minutes from the heart of Canary Wharf, Crossrail and the Royal Docks.
From the moment that Swati and Rohit arrived at Orchard Wharf, they realised that the location ticked all their boxes – 'fifteen minutes from the office, peaceful and secure.' Their buying journey started that day!
Our Property
Location satisfied; it was time to find the right property. High on the agenda for Swati and Rohit was something easy to manage and ready to move into without the need to alter, so a new-build property was instantly attractive.
Offering a stylish collection of apartments to choose from, residents enjoy access to courtyard gardens, landscaped roof terraces, a café and retail facilities at Orchard Wharf. Impressed by its open-plan layout and high specification, their property was the first that Swati and Rohit viewed, and they immediately fell in love with it – not feeling the need to expand their property search further.
'We want to spend our weekends enjoying our home and the local area and not maintaining a back garden, so our balcony is ideal … and the best part is the views which exceed all expectations!'
The Buying Process
For Swati and Rohit, and like so many others, buying a property is a lifetime achievement. Being such a huge financial commitment, the process can feel daunting and stressful without the right support.
Luckily for these new homeowners buying with Galliard Homes, this was not the case. 'The overall process was really smooth', explains Rohit. 'I had never imagined that I would just need to sign and return some documents and that everything else would be taken care of so professionally and with perfection. With Galliard, we got everything we expected from quality to security and assistance; any questions we had were answered, and they helped us in every possible way.'
Take our word for it
Rohit's advice for potential first-time buyers would be 'to make no compromises on your buying journey and trust your instincts.'
If you're a first-time buyer like Swati and Rohit, Galliard is here to help. Check out our fantastic range of developments here or call our Sales Team on 020 3409 2270 to start your property search.
Edited: 24th August 2023