Why Romford is a Good Location for First-Time Buyers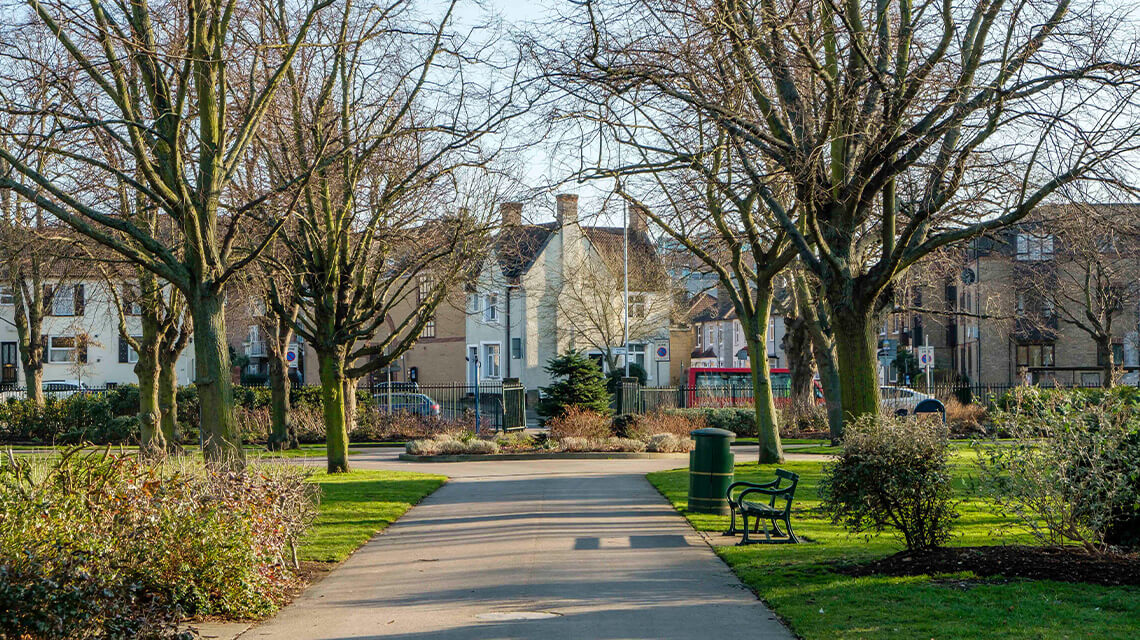 When buying a home there are a number of factors that first-time buyers take into consideration. Location is potentially one of the top priorities for many new home-buyers; from the initial location of the property to its proximity from transport connections, whether that's via rail or road. Situated in the London Borough of Havering, Romford, offers both a great location for property as well as great travel connections across London and beyond.
London's Outer Boroughs on the Rise
The attention of home-buyers is shifting towards London's outer boroughs as interest has recently increased for this part of London. This increased interest is largely due to the cost of property prices throughout the capital leaving the central zones out of reach for many buyers, particularly first-time buyers. The outer boroughs are seen to have recently been rising at a faster rate than inner boroughs; this could be largely down to the fact that lower prices are attracting more buyers. Although this means that property in the outer boroughs is potentially increasing at a faster rate it still remains significantly lower than the rest of London, as does Romford in Havering. This is good news for current first-time buyers as moving to areas such as Romford now could lead to a good return when their property is sold in the future.
Why Romford?
Initially considered part of Essex, Romford has formed part of Greater London since 1965. The appeal of living in London is more attainable through its outer boroughs, like Havering which offers a London address without a London price tag. The average property in Romford sits at £384,649, while the average London asking price sits at £627,591, this clear difference shows how Romford's low prices are great for first-time buyers looking to live in the capital.
Romford's close proximity to London matched with easy reach to Essex's countryside makes it the ideal location for first-time buyers with its long-term appeal. Being close enough to London ensures an easy commute to work, while being so close to the countryside means that possible plans of starting a family will not have to result in complete relocation. Equidistant between work and family-orientated facilities and amenities keep this area a top location for first-time buyers.
Romford's local offerings prove it is more than just a great commuter location. From delicious restaurants to a plethora of places to shop, Romford has great local amenities for those of all ages. There is also an abundance of green space surrounding the area, from a nature reserve site at Bedfords Park to open air performances of Shakespeare's plays at Raphael Park.
Transport Connections
Not only does Romford offer London living at an affordable price but it also benefits from London's renowned transport connections. Located in Zone 6, Romford station is currently served by TfL, Abellio Greater Anglia and London Overground; offering connections to London Liverpool Street, Stratford and Upminster within London. Connections beyond London include Shenfield, Colchester, Chelmsford and more. The much-anticipated arrival of Crossrail at this station will benefit and attract even more first-time buyers, reducing journey times into London. For example the current journey time to Canary Wharf is 37 minutes but after Crossrail the journey will be reduced to just 28 minutes. By road, the A12 is accessible from Romford, connecting London to Suffolk. Easier transport into London encourages first-time buyers who work in the city to venture out to Romford.
Romford's London location combined with its excellent transport connections ensures it is a top area for first-time buyers to choose for their new home. The current low prices (in comparison with the London average) suggest that first-time buyers should take advantage of this as prices will continue to rise due to the improvements and developments within the area. Homes and Property note that prices rise, on average, 5.4% year-on-year in Havering, demonstrating how buying now in Romford will prove its worth in future re-sales and in terms of value for money.
Property Available
St Edwards Court presents a selection of deluxe apartments equipped for contemporary living. Situated in Romford, this development is made up of three segment buildings, all designed with modern specifications, from a stylish kitchen to an on-trend colour scheme. Some apartments offer a study area creating a spacious environment and have the potential to act as a second bedroom. The station is a 10 minute walk away and provides residents with easy access across the capital.
St Edwards Court is now sold out. Please call 020 3409 2270 to discuss alternative availability.
Edited: 7th September 2023