Help to Buy Mortgage Guide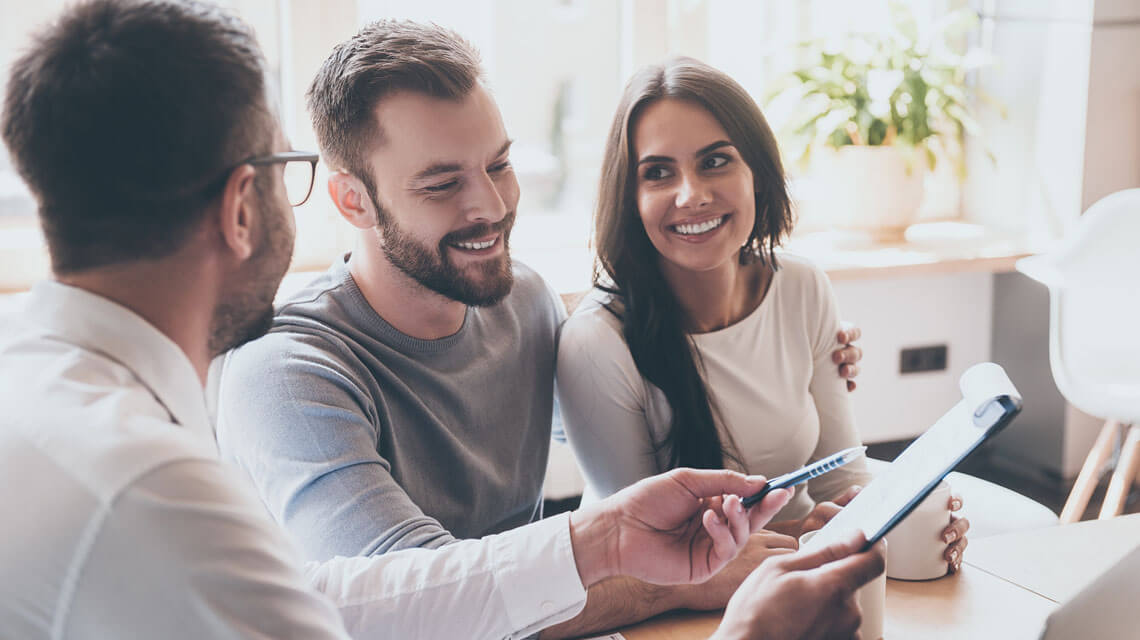 Help to Buy is a government scheme designed to help first-time buyers get onto the property ladder.
With the scheme ending in March 2023, mortgage seekers will have to reserve a property by 31 October 2022.
Here's all the information you need to help you find your perfect mortgage when purchasing a property with a Help to Buy: Equity Loan.
Am I eligible to use Help to Buy?
To be eligible for the Help to Buy: Equity Loan, you must be:
Aged 18 years or older
A first-time buyer purchasing a new-build home
Able to afford the mortgage
Able to save a 5% cash deposit
Purchasing a property in England within the regional purchase price bands
You will not be eligible to use Help to Buy if you have owned a home in this country or elsewhere.
Speak to a mortgage broker or a Help to Buy agent to confirm your eligibility.
How to apply for a mortgage as a first-time buyer using Help to Buy?
Speak to a mortgage broker who will be able to provide you with an indication of Help to Buy affordability and help you through the mortgage application process.
Saving for a large deposit can be a long and tiresome journey and sometimes may even seem impossible.
When it comes to Help to Buy, at Visionary Finance, we'll not only guarantee that you get the very best mortgage deal, but we'll also guide you through the entire mortgage application. This includes dealing with the paperwork and liaising with lenders, builders, and solicitors on your behalf.
How does the Help to Buy mortgage process work?
The mortgage process for a Help to Buy property is the same as any other mortgage application.
The only difference is that whilst applying for a mortgage, you will also need to apply for a Help to Buy: Equity Loan from the government. A mortgage broker will be able to do this for you, ensuring that documents are correctly submitted in a timely and efficient manner and keeping you updated along the way.
What are the requirements for getting your mortgage approved?
The requirements for having your mortgage approved on a Help to Buy property are the same as any other mortgage. You must:
Have a cash deposit saved - On Help to Buy properties, you will only need a 5% cash deposit, subject to eligibility, terms and conditions.
Pass lender affordability checks - Lenders will check if you are able to afford the mortgage based on various factors, including your income.
Satisfy credit history checks - Lenders will look at your past credit history to see if you are a responsible credit user.
If the mortgage you are requesting is easily affordable for you, and you meet the criteria, including satisfactory credit history, you will likely be approved for the mortgage.
As independent mortgage brokers, we have access to over 70 different lenders ranging from high-street banks to more specialist lenders suited to various circumstances.
Start the process
With Help to Buy ending in 2023 and all mortgage applications required by 31 October 2022, it's advisable to speak to a mortgage broker to assess your mortgage affordability. Speaking to an independent mortgage broker will let you know your affordability and source a mortgage solution to assist your journey to homeownership.
Visionary Finance is an award-winning, free mortgage broker based in Milton Keynes. We do not charge UK clients a broker fee, saving you money during the mortgage process. If you would like to find out more about mortgages for Help to Buy properties, contact us and we'll be in touch.
Visionary Finance is Authorised and Regulated by the Financial Conduct Authority (FCA). The FCA does not regulate some forms of buy-to-let, international, bridging and commercial mortgages. Your home or property may be repossessed if you do not keep up repayments of your mortgage or any other debt secured against it.
Edited: 29th July 2022