Autumn Budget 2018: The Help to Buy Update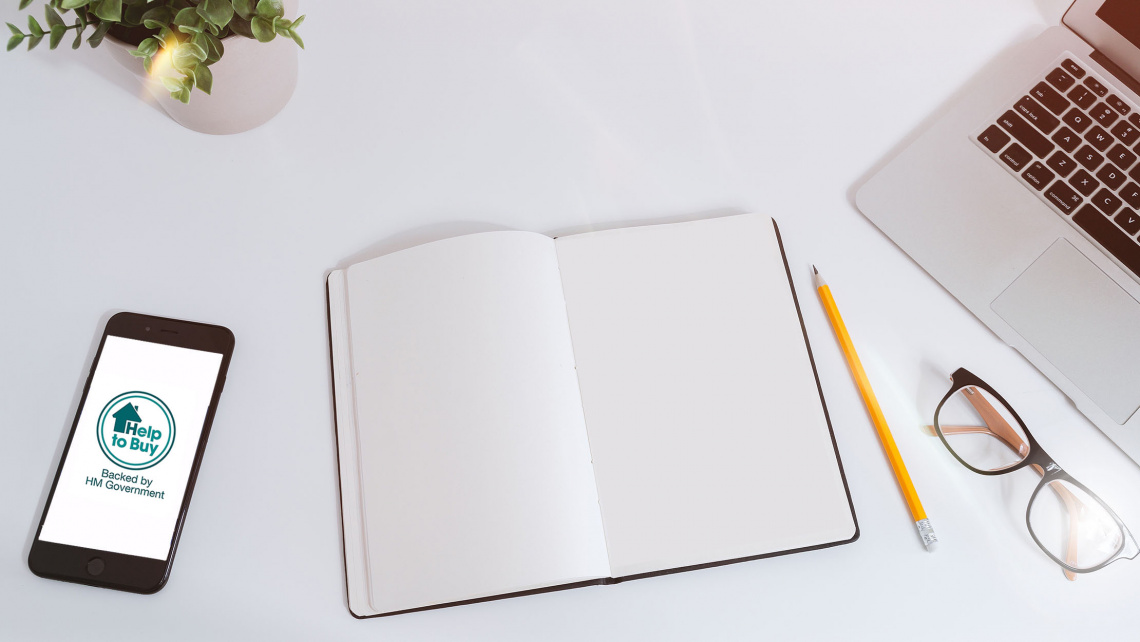 The 2018 autumn budget brought with it new announcements regarding the Help to Buy scheme which was extended from March 20221 to March 2023. Not only did the positive news about the continuation of this scheme in its new form make an appearance, but there were also announcements concerning first-time buyers purchasing shared ownership homes.
What is Help to Buy?
Help To Buy is a government scheme which is able to offer financial support to those looking to purchase a home but are not able to provide the required deposit. There are various routes individuals can take using the Help to Buy scheme to start their journey onto the property ladder, from the Help to Buy: Equity Loan to the Help to Buy ISA.
Help to Buy: Equity Loan 2021
The current Help to Buy equity loan scheme, which is due to end in March 2021, is a way of ensuring that getting onto the property ladder is more accessible, particularly for those with smaller deposits. Available on new-build properties only, the current system consists of the government lending up to 20% - or 40% in London - of the property's value. This means that the home-buyer will need to put down a minimum deposit of 5% and find a mortgage that covers at least 75% of the property's value. The property's price is also capped at £600,000.
Help to Buy: Equity Loan 2021 - 2023
Set to launch in April 2021, the new scheme - exclusively for first-time buyers - will run for two years until March 2023. The Help to Buy: Equity Loan 2021 – 2023 will have new regional property price caps. The prices will be capped at 1.5 times the current average first-time buyer prices in each region - the maximum price for London will be set at £600,000.
The full regional list can be found on the government website.
The continuation of this scheme, even with the revised limits, will continue to help many home-buyers looking to get started with buying their first property. According to the government, the Help to Buy scheme has helped over 300,000 first-time buyers get onto the property ladder who otherwise may not have been able to do so. More than 140,000 completions have taken place directly from using the Help to Buy: Equity Loan.
Stamp Duty Extended to Shared Ownership
Another feature of the budget is the extension of Stamp Duty relief to Shared Ownership properties. Last year's autumn budget saw Stamp Duty be abolished for first-time purchases of up to £300,000 compared to the previous of £125,000, while this year's budget saw announcements to the Stamp Duty relief to be applied to Shared Ownership properties.
Stamp Duty and Shared Ownership Explained
Stamp Duty is a form of tax which applies to anyone buying a property or land which costs more than a certain amount. The amount of Stamp Duty that is to be paid is determined by the value of the property, read our article 'A First-Time Buyers Guide to Stamp Duty Changes' for more information.
Shared Ownership offers first-time buyers an opportunity to purchase a share in a home. The mortgage of the property is only payable on the share they own with rent being paid on the remaining share. As the mortgage is only on the share the buyer is purchasing, the deposit will be a lot lower compared to those seeking to purchase a property outright.
The New Scheme
The government have now extended the Stamp Duty relief to first-time buyers purchasing a shared ownership home priced up to £500,000. This will also be backdated to include any of the qualifying buyers who have bought since 22nd November 2017.
Property Available
As a Help to Buy registered agent, Galliard Homes are proud to offer a number of developments eligible to be purchased with a Help to Buy: Equity Loan, subject to eligibility, terms and conditions. Below are just some of our properties with the availability Help to Buy.
Orchard Wharf
An impressive assortment of 338 one, two and three bedroom apartments, duplexes and penthouses set over two main buildings. With many properties set to boast dual-aspect views and access to private external space be it in the form of a private balcony, terrace or ground-level garden. Not only will there be superb interiors at Orchard Wharf but residents will also have access to a daytime concierge, a café and retail facilities.
Wimbledon Grounds
Situated in Wimbledon, Wimbledon Grounds is part of an all-new residential scheme comprising more than 600 apartments which encircles AFC Wimbledon's brand-new stadium. The first phase of the development, Stadia Three, features a collection of 114 one, two and three bedroom apartments across seven storeys. As well as access to either a private balcony or roof terrace residents will have access to retail and fitness facilities. Each property is expertly designed and equipped for 21st century living.
For a full list of our Help to Buy properties or to find out more information click here or call 020 3409 2270 to speak to our sales team.
Edited: 7th September 2023