The Help to Buy 2017 Update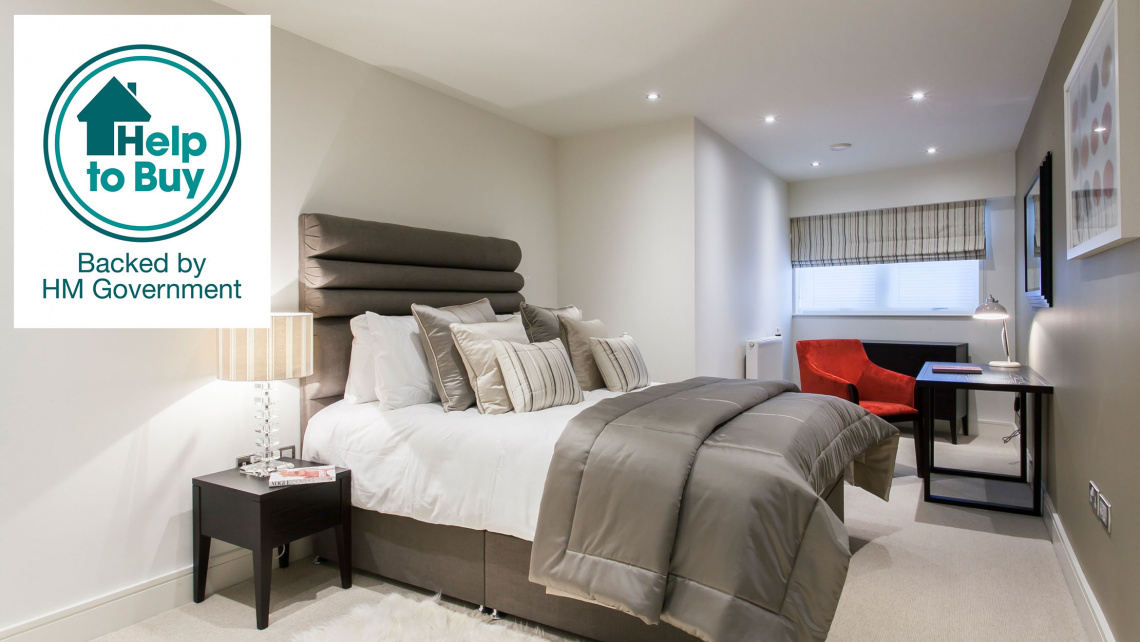 This article references a previous version of the Help to Buy Scheme. For information on the latest version, Help to Buy: Equity Loan 2021 - 2023, please refer to our guide here.
Back in 2013, Help to Buy created a springboard of opportunity at a time when the market faced stagnation and depletion following an almighty credit crunch; now, four years on, the scheme is still proving to be a lifeline for a huge number of hopeful first-time buyers.
High LTV Mortgages are back on the Market
December 2016 marked the end of the Help to Buy Mortgage Guarantee scheme – whereby instead of loaning the buyer what they needed for a deposit as is found with the Equity Loan, mortgage lenders would instead lend more to the buyer (up to 15% to coincide with their 5% deposit) through an agreement with the government.
At the time when this was first introduced in 2013, high loan-to-value mortgages were sparse in the UK property market, but just three years later the Chancellor Philip Hammond announced that there was little need for such a scheme anymore due to the higher numbers of lenders offering 90-95% mortgages independently of Help to Buy. In fact, Moneyfacts found that there had been a four-fold increase in the number of mortgages available with a 5% deposit since Help to Buy's launch.
Clueless when it comes to finding the best deal? Have a read of our guide on comparing Help to Buy mortgages.
More than just a Loan
Despite the end of the Mortgage Guarantee, Help to Buy is now an established brand comprising of the Equity Loan, the Shared Ownership scheme and the Help to Buy ISA. Last year, the government also introduced Help to Buy to London, enabling buyers to borrow up to 40% rather than just 20% to reflect the current property prices in the capital. The schemes are expected to last until 2020, except the Help to Buy ISA which will be available to open until 2019. Replacing it will be the Lifetime ISA – or 'LISA' – which will be introduced from 6th April 2017, and is yet another way for first-time buyers to save for a deposit; allowing them to save up to £4,000 a year with a government bonus of 25% to go towards either a residential property or retirement.
A Track Record of Success
It's been nearly a decade since the financial crisis, and since then there has been many peaks and troughs on the property market, but the introduction of Help to Buy has certainly proven to have a positive effect for both first-time buyers and housebuilders. As the Equity Loan only applies to new-build homes, developers are relied on more than ever to supply homes currently on high demand. Outside of London, one in three new-build properties were found to have been bought using the government's flagship first-time buyer scheme, and this is only set to increase as we move towards its final few years.
The Help to Buy scheme is still in its infancy in London, but with a 40% top-up from the government and only a 5% deposit required from the buyer, this is sure to give aspiring homeowners and wannabe Londoners a helping hand to bag a home in the capital, without restricting them to slightly less desirable districts.
For more information about Help to Buy, have a read of our beginner's guide.
Galliard Developments
From Colindale to Camden, and Docklands in the east to Hounslow in the west, Galliard offers a fantastic selection of Help to Buy developments for first-time buyers looking to buy in London and the Home Counties. All properties are expertly built and fitted with the latest high-tech appliances to enable comfortable living, as well as being strategically placed for convenience to local transport facilities.
Galliard's recent Help to Buy London Sales Evening, held at the Crowne Plaza in the Royal Docks, was a huge success with first-time buyers turning up from across the capital and beyond for their chance to get on the property ladder. With apartments selling from £149,995, and only a 5% deposit needed, it meant that buyers only had to part with £7,500 to secure their new home.
Browse our available properties now selling off-plan with Help to Buy, plus incentive offers including a free furniture package and paid Stamp Duty at select developments.
Edited: 15th November 2022