Help to Buy Proves its Worth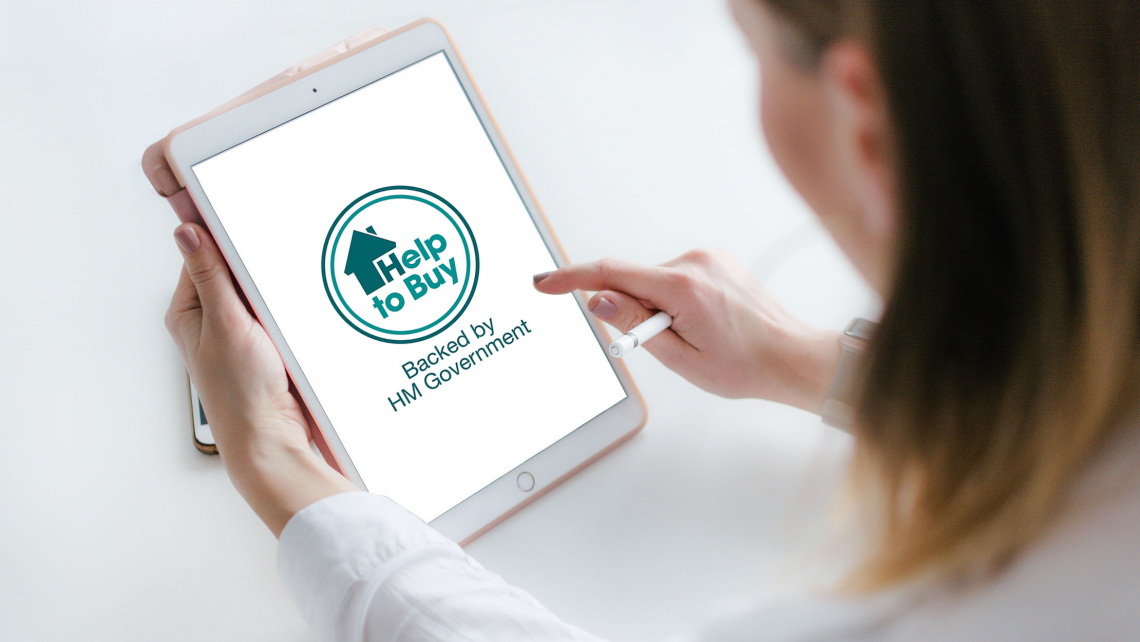 The government's Help to Buy scheme has proved successful for a large proportion of people on their journey to climbing the property ladder.
This article references a previous version of the Help to Buy Scheme. For information on the latest version, Help to Buy: Equity Loan 2021 - 2023, please refer to our guide here.
During the first three years since the scheme's introduction, up until 31st March 2016, over 81,000 properties were purchased with the help of the government's Equity Loan scheme - 81% of which are representative of first-time buyer sales. In addition, approximately half a million people have opened a Help to Buy ISA account since its launch in December 2015.
Help to Buy and the UK Property Market
Statistics have shown that the launch of the Help to Buy Mortgage Guarantee and Equity Loan has been popular throughout the country with first-time buyers. Executive Chairman of the Home Builders Federation, Stewart Baseley said: 'Help to Buy continues to help stimulate demand for new-build homes. As a result we have seen huge increases in house building activity and the supply of much needed new homes.' Geographically, around three-quarters of Help to Buy applications are from outside London, with some 6% of London's overall property sales attributable to Help to Buy, which is only set to increase with the introduction of London Help to Buy in 2016.
After the Brexit vote, a wave of panic overwhelmed property developers in the UK. However, there is positivity in the industry that Help to Buy could help to alleviate the market. Savills says: 'The Help to Buy Equity Loan has played a key role in supporting the sales of new-build homes, having accounted for 27.3% of all private completions since its inception and supporting around 40% of sales among the major house builders.'
The End of the Mortgage Guarantee Scheme
Launched in 2013, the Mortgage Guarantee Scheme proved to be a huge success for first-time buyers looking for a helping hand getting onto the property ladder. More than 86,000 households utilised the scheme to buy a home since its inception and the number of 95% LTV mortgages on the market rocketed as a result, opening up opportunities for other mortgage lenders to match the new deals on offer.
The Mortgage Guarantee enabled first-time buyers to pay a deposit between 5% and 20% of the property price, while the government would then provide a 'guarantee' to the mortgage lender for up to a further 15%. Also, unlike the Equity Loan, buyers could buy both existing and new-build homes as long as it did not exceed £600,000. The scheme ended in December 2016, however first-time buyers can still utilise the Help to Buy Equity Loan, whereby buyers would raise a 5% deposit and the government would lend up to 20% directly the buyer (instead of liaising with the mortgage lenders as with the Mortgage Guarantee), and this would then be combined with a 75% mortgage to complete the total property price.
For more information about Help to Buy and how you could climb the property ladder using the government's scheme, take a look at our beginner's guide.
Positive Movement in High Loan-to-Value Sector
So, what is Loan-to-Value (LTV)? It is a term to describe the difference between how much the property you intend to purchase is worth, and the quantity of money you borrow to obtain it.
Since launching in 2013, the Help to Buy Mortgage Scheme has contributed towards the increase of high loan-to-value lending, especially amid first-time buyers. Zoopla says that; 'High LTV lending is critical for supporting first-time buyers, who in turn are crucial to the health of the UK housing market.'
Lenders Providing Their Own Schemes
In response to the Government's Help to Buy scheme, Barclays, NatWest, Halifax and Santander have introduced their own Help to Buy products, joining Lloyds Banking Group, RBS, HSBC, Virgin Money and others who now provide a wide range of options for first-time buyers and other potential applicants. This upsurge in lenders providing Help to Buy schemes means that around two-thirds of the entire UK mortgage market will offer Help to Buy products, bringing home ownership to an ever larger number of people who require a little extra help when they need it most.
Find your Help to Buy agent or use our property search to find your Galliard Homes Help to Buy property in London.
Edited: 12th December 2022