The London Help to Buy Scheme
14th October 2016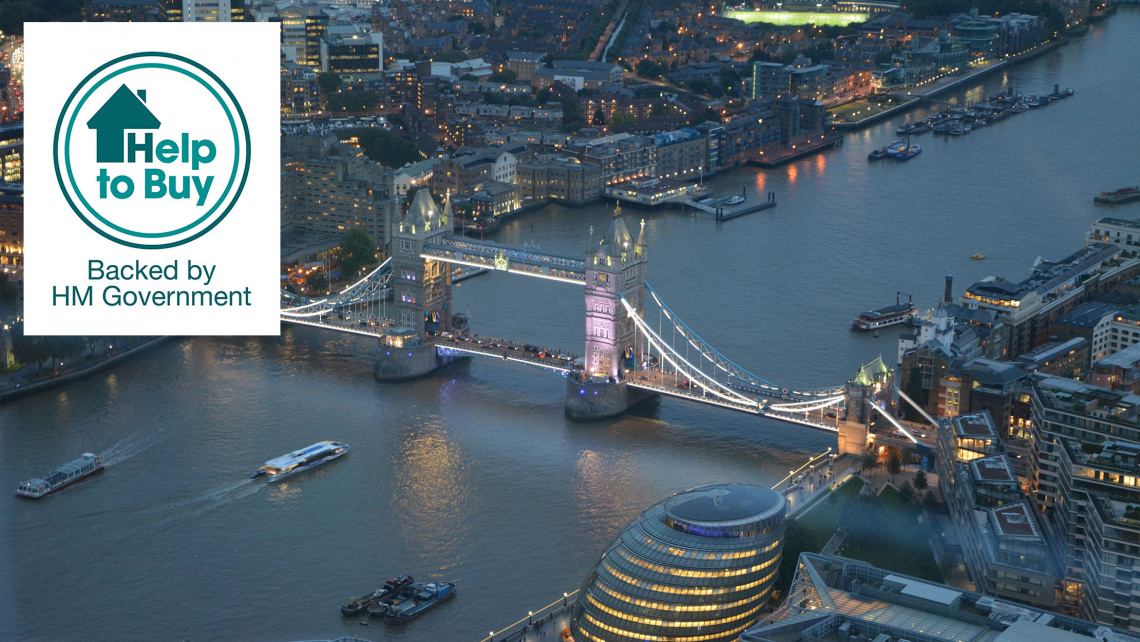 Following the success of the government's Help to Buy scheme that was introduced back in April 2013, a new London Help to Buy scheme was announced in February 2016 where banks offer those looking to buy in London the chance to borrow up to 40% of the price of a new home.
The best bit is, for the first five years of this Government loan is interest-free. This insightful guide will give you all of the information you need to know about eligibility and the advantages that the London Help to Buy scheme can offer.
Who is Eligible to Use This Scheme?
This London Help to Buy scheme is a particularly helpful arrangement for first-time buyers who are looking to make their mark on the property ladder. In order to be eligible to make use of this scheme, the property that you want to purchase must be no more than £600,000 in price and must also be a newly-built property. Purchasers must also agree not to sub-let the home that they intend to buy and are not permitted to have ownership of other properties when using the scheme to buy a new home.
The good news is that there are no age restrictions enforced on candidates who wish to use the London Help to Buy scheme, but you must be a UK resident living in the country in order to apply.
Is the London Help to Buy Scheme Worth It?
Currently, it is notoriously difficult for people to get their foot on the property ladder in London, especially considering the cost of property in the city is approximately 9.2 times more than the average London wage. The Chief Executive of Marsh and Parsons, Peter Rollings is completely behind the scheme, saying: 'The London housing market is a law unto itself, and it's encouraging to see the Government recognise the added affordability pressures at work in the capital, and tackle these with a designated London Help to Buy scheme.'
Let's for example take a property in London with a price tag of £360,000, without the London Help to Buy Scheme buyers would need an annual income of £85,000 to pay the mortgage after paying a 5% deposit of £18,000. However, with the London Help to Buy scheme buyers could secure the same property with an annual income of £50,000 after receiving the 40% interest-free loan from the Government.
Martin Stewart, the Director of London Money sings the praises of this scheme by declaring: 'I see Help to Buy as a great opportunity and if I were a first-time buyer I'd be all over this. Where else can you purchase a £600,000 property with a £30,000 deposit and yet pay a 55% loan-to-value mortgage…There are 17 well-respected lenders buying into the scheme, they wouldn't be doing that if they didn't see the opportunity.' Esteemed mortgage lenders that have agreed to offer the London Help to Buy scheme include NatWest, Barclays and Halifax
Edited: 24th February 2021