Help to Buy London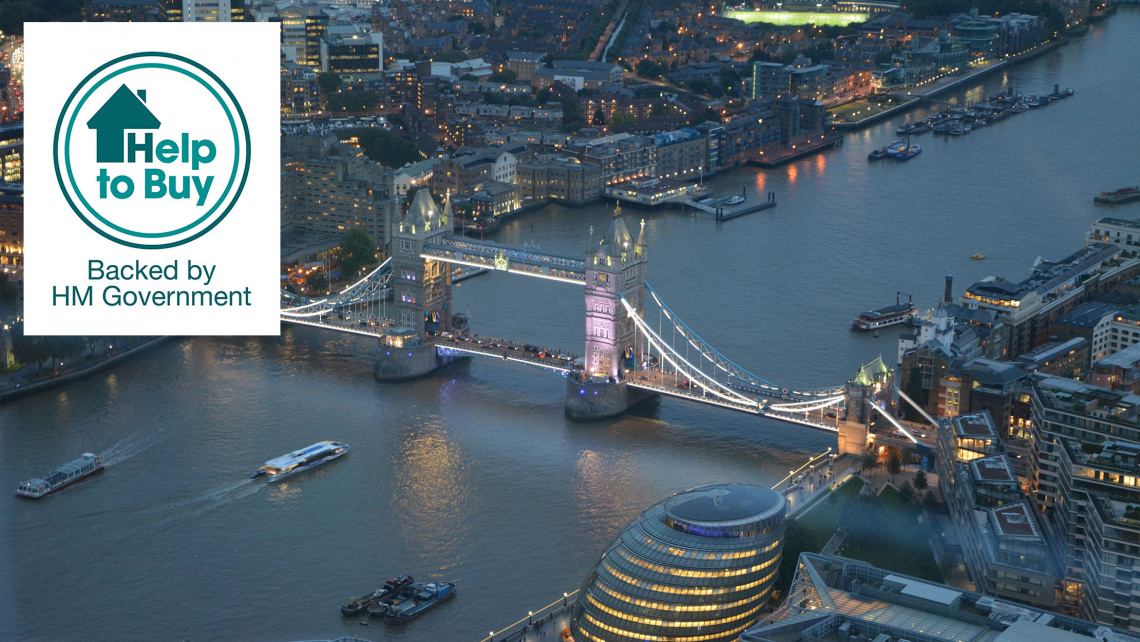 Under the government's Help to Buy: Equity Loan, first-time buyers purchasing a new-build home in London can apply for an equity loan of up to 40% of the property's purchase price.
This insightful guide will give you all of the information you need to know about eligibility and the advantages that the Help to Buy: Equity Loan in London can offer.
Who can use Help to Buy London?
If you are first-time buyer thinking of buying a home in London you may qualify for a Help to Buy: Equity Loan.
To be eligible you must be aged 18 or over and a first-time buyer that has never owned a property in the UK or overseas.
The London property that you are purchasing must meet be a new build property, (sold by a Help to Buy registered homebuilder), with a maximum purchase price of £600,000. You must live in the property yourself and are not permitted to rent it out for buy-to-let purposes or otherwise.
You must agree to pay a minimum deposit of 5% towards the purchase price and be able to afford the repayments.
How does Help to Buy London work?
Help to Buy in London is an equity loan offered by the government, lending you up to 40% of the property purchase price, compared to 20% if you are buying outside of London. The scheme is known as Help to Buy: Equity Loan.
Therefore, if you are paying a 5% deposit then you will only need to take out a 55% mortgage for your new home.
Benefits of using Help to Buy London
Strong house price growth has made it especially hard for buyers in London where the cost of property is approximately 11.78 times more than the average London wage.
By using Help to Buy, you will only need a 5% deposit with a Help to Buy: Equity Loan, subject to eligibility, terms and conditions. Since the equity loan in London can be up to 40%, you will be able to take out an even smaller mortgage and it will be easier for you to prove to lenders that you can afford the monthly repayments. Furthermore you will have access to better mortgage rates.
Let's for example take a property in London with a price tag of £360,000, without the London Help to Buy Scheme buyers would need an annual income of £85,000 to pay the mortgage after paying a 5% deposit of £18,000. However, with the London Help to Buy scheme buyers could secure the same property with an annual income of £50,000 after receiving the 40% equity loan from the government.
For more information on Help to Buy visit our dedicated page.
Find your Help to Buy agent or use our property search to find your Galliard Homes Help to Buy property in London.
Edited: 12th December 2022