Chinese Investment Post-Brexit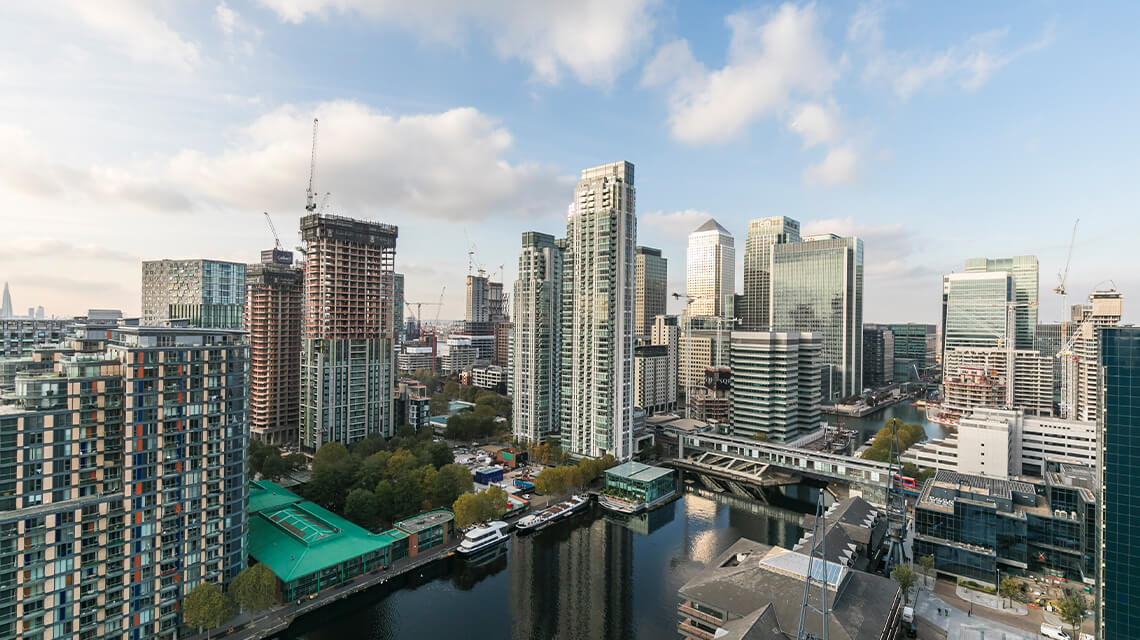 As the UK prepares to leave the European Union, uncertainty continues to sweep across the country and enter the mind-set of British citizens. However, despite fears of a gloomy future for the country's housing market, the figures tell a different story. While the British see the imminent arrival of Brexit as something to be worried about, overseas investors view the departure of the UK as a huge investment opportunity, with Asian buyers - Chinese in particular - leading this trend.
Shortly after the nation voted to leave the European Union on June 23rd 2016, the UK experienced a downfall across many of its industries and the pound depreciated significantly against the US dollar. However, despite the rate of the value of UK real estate slowing slightly, it has nevertheless continued to increase since 2016 from 6.5% to 2.7% in 2017, with the property market staying resilient and strong amid the uncertainty and proposed change surrounding it.
In the year 2016 to 2017, the UK attracted more investment from foreign investors than it ever has, according to figures published by the Department for International Trade. This demonstrates how attractive the UK is to overseas investors across all industries, despite the fears of the Brexit aftermath felt among British citizens.
Brexit: Investment Opportunity for Chinese Buyers
Whilst a fair amount of domestic investors are holding back on buying UK property, there is one particular group of people that remain undeterred and who view Brexit as a great investment opportunity: Chinese buyers.
In 2016, Chinese investment in the UK totalled around £8.63bn; £1.02bn of this sum was invested in the UK property market (which was a year-on-year increase of 12.5%).
According to Reuters, CBRE found that £3.69bn was spent in 2017 by Chinese investors on commercial real estate in London; this was up from £2.69bn the previous year and was the highest amount recorded.
As Juwai.com has found, the UK is currently experiencing "a post-Brexit referendum boom" in enquiries coming from Chinese property investors; enquiries increased from 30% to 40% in the four weeks following the referendum.
Chinese Investment in UK Property Post-Brexit
Ever since the credit crunch of 2008, Chinese property investment has been strong in the UK, with a focus particularly in London residential and commercial real estate. A few days after the referendum took place, eMoov found that the number of investors from China (and Singapore) had been double the week prior, as reported by The Independent, with speculation that the pound's devaluation had been the main influence for this increase.
Thanks to the pound dropping against the US dollar (and therefore the Hong Kong dollar) and the Chinese yuan as a result of the vote outcome to leave the European Union, the opportunities for investors from China and Hong Kong are now even more rewarding and accessible; Chinese buyers benefitting from an attractive exchange rate will get more value for their money on UK property and top London real estate than before. With less people investing domestically, there is also less competition and more on offer.
There is, of course, a Stamp Duty Land Tax (SDLT) charge of 3% that foreign buyers are not exempt from paying, but there is not any additional foreign buyer tax on top of this. Foreign buyers setting their sights on property in locations such as Hong Kong, Singapore, Ontario and Australia can usually expect to pay anything from 7% to as much as 30%, so this is another appealing factor drawing investment from China and Hong Kong to the UK.
Focus on London
It would not be wrong to suggest that buyers from China and Hong Kong have actually helped to get the city's property market back on its feet. Before the referendum, the high-end property market in Prime Central London was declining with prices experiencing an 8% decrease from 2014 to 2016, according to Savills.
Asian investors are particularly interested in buying London, with a large majority of interest coming from China and Hong Kong. These investors are especially keen on purchasing London's prime trophy buildings and Purpose Built Student Accommodation (PBSA) for a myriad of reasons, including the fact that they will benefit from a tax-efficient investment with potential for growth and rewarding yields ensuring a stable, steady income.
Post-Brexit Transactions in London by Chinese and Hong Kong Investors
In November 2016, 20 Moorgate Tower was sold for £154m to an investor from Hong Kong; In March last year, 122 Leadenhall street (the 'Cheesegrater' building) was sold to CC Land, a Hong Kong-based investor, for £1.15bn; in May 2017, 20 Gresham Street close to St Paul's Cathedral was sold to Chinese buyers for nearly £300m; Lee Kum Kee, a Hong Kong food firm, bought 20 Fenchuch Street (the 'Walkie Talkie' building) for £1.3bn in mid-2017; Ryder Court was bought by China Vanke Co. for £115m where there is an expected 4.3% rental yield.
Aftermath of Brexit
In spite of the multiple challenges the UK faces since the decision to leave, the country's position in the global property industry is one of the most important in the world - along with France and Germany, UK real estate is one of the most invested in - and this should continue to be the case after Brexit takes place thanks to the resilience and tenacity of the UK property market, as well as undying demand from overseas.
Overall, there is no doubt that the UK property market will survive post-Brexit, and whilst leaving the European Union might initially knock the sale of real estate in the UK for a short period of time, it will soon pick back up - as it has always done in previous periods of change and uncertainty.
Although it is difficult to predict what could happen after the 29th March when the UK is expected to leave the European Union, many believe that the country's property market, despite the outcome, will continue to be an attractive, lucrative 'safe-haven' for overseas buyers to invest in and benefit from capital growth and strong rental yields. In 2027, average rents are predicted to have increased by 21% and the average cost of a UK home is forecast to rise by approximately 56% within the next 10 years to £347,757; London in particular is expected to see property prices reach around £598,000 - a 24% growth - by 2027.
Future of Chinese Investment in UK Property
So what does the future hold for Chinese investment in the post-Brexit property market?
Over the past few decades, the UK has traditionally attracted investment from the Chinese through its economic growth, regulated legal system, stability and the top educational institutions it has on offer.
Despite potential changes the UK may face after Brexit, leaving the European Union is not expected to change demand from Chinese investors. Chinese investors will remain largely unperturbed when it comes to buying property in the UK as they know the opportunity is too good to turn down at this point in time.
Edited: 30th August 2023