Co-Working Spaces and How They Are Changing the Face of Business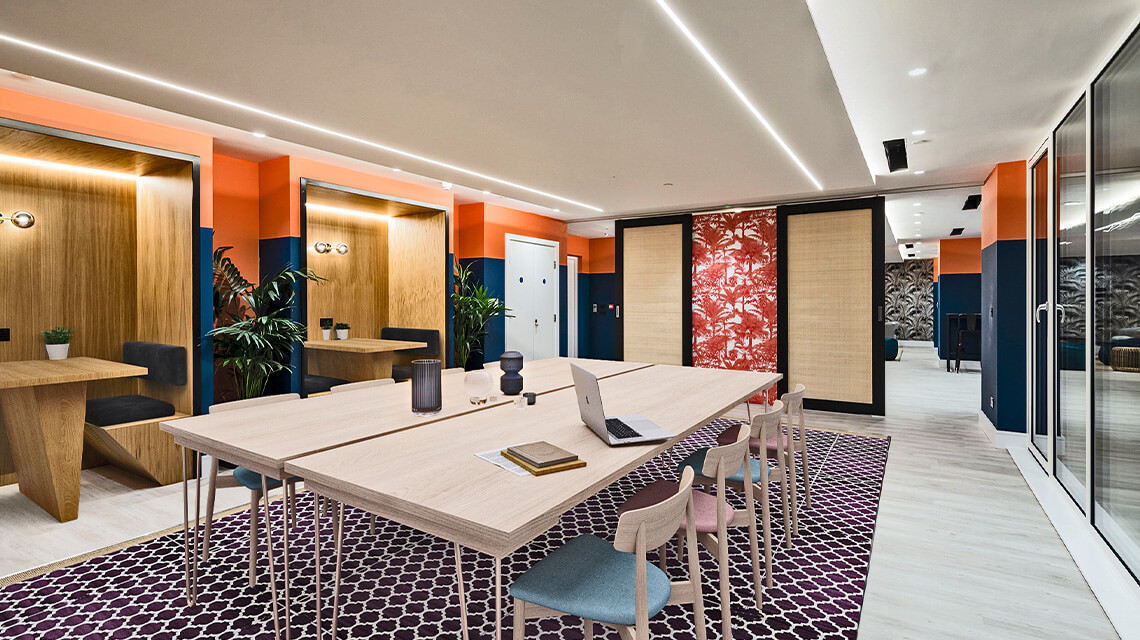 Co-working spaces are on the rise. The need for working environments that provide fantastic on-site amenities, flexible office spaces and likeminded individuals has never been more prevalent than it is now. Gone are the days of structured working; the new era of collaborative workspaces is here to stay.
What is a co-working space?
A co-working space is a shared office environment where individuals can work collaboratively. They present an ideal opportunity to start-ups, freelancers and independent businesses who want to get their business off the ground without the financial tie of expensive premises. Membership-based spaces such as WeWork – who have workspaces across the globe – are a great solution for those in search of a flexible and cost-effective place to work with minimal overheads and lots of fun on-site amenities. Alternatively, shared workspaces such as Galliard's Evolve are ideal for start-up businesses in search of a permanent, small-scale premises. These spaces can also offer a great community atmosphere where likeminded professionals can network with each other and build lasting relationships.
What are the benefits of co-working?
Typically, co-working spaces offer a range of on-site communal facilities such as complimentary refreshments, with many also offering access to a gym, shower facilities, and wellness amenities. You can also expect fast internet speeds, a clean working environment and a front-desk service to assist you when required. Depending on the size and location of your co-working space it may also be common to have a conference room, outdoor space, and dedicated relaxation areas. Better still, many co-working spaces are also dog friendly so you can even bring your furry friend to work with you! Why are co-working spaces so popular?
During the coronavirus pandemic, businesses quickly adapted to remote working. The great success of this has led many businesses to cease ties with large office spaces and allow workers to have flexibility on where they work. Many employees will remain working from home which in the short term is great for mental health, work-life balance and productivity, however the long term might not be so good. Professional interactions are vital in business; collaboration with colleagues and likeminded individuals are invaluable for success. Consequently, many businesses are turning to co-working spaces that offer employees the flexibility that they crave in the post-pandemic world.
And the statistics don't lie. A Workforce Sentiment Survey conducted by CBRE found that 76% of workers would consider working at a company-provided location such as a co-working space closer to home following the Covid-19 pandemic.
Galliard Homes' Shared Workspaces
Evolve
Galliard's first shared workspace venture, Evolve Colchester, promises to offer small, local businesses the perfect space to set-up a permanent base at an affordable cost. Evolve will comprise 90 self-owned units as well as a superb communal area with excellent facilities located within the central barn building. The use of the shared amenities will come at no extra cost to unit owners and is set to be made up of a private gym, shower facilities, meeting suites and an extensive open-plan break out area offering refreshments. On-site cycle storage, private parking and high-speed internet will also be included.
Evolve aims to create an enterprising community where businesses have everything they need to flourish. Whether you're a small company seeking a suitable space to grow your business, or an investor looking to acquire business units in a prime location that will reap excellent returns, Evolve has something for you.
The first phase of Evolve Colchester is estimated to complete in the latter part of 2021. Purchasers at Evolve Colchester can expect to benefit from a legal fee contribution courtesy of Galliard Homes. A second location – Evolve Milton Keynes – is set to follow Evolve Colchester.
Find your space at Evolve. Click here for more information.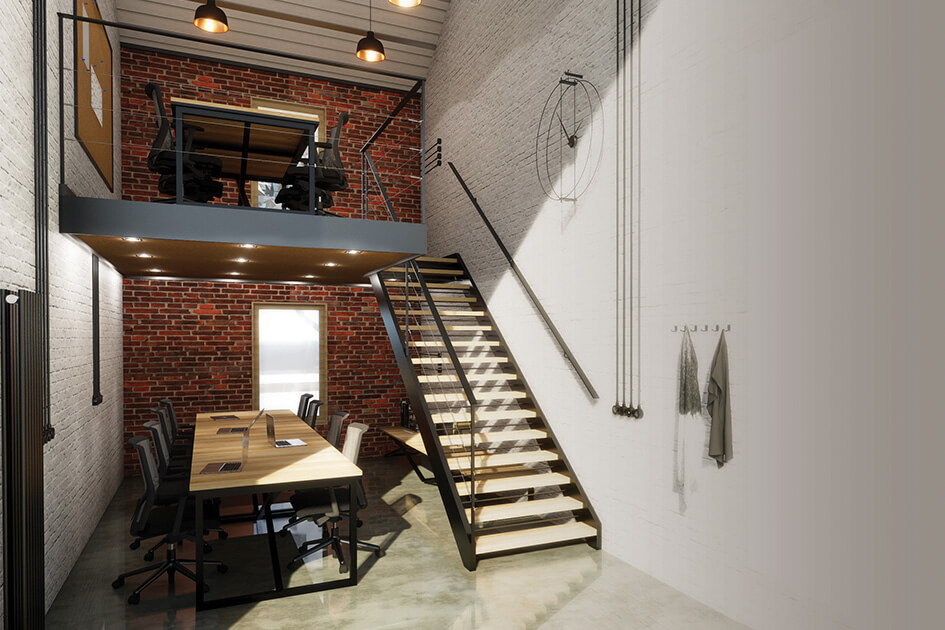 The Stage
The Stage is a 2.3 acre mixed-use scheme that will present the ideal location in which to live, work and play. Aside from being home to 37 storeys of luxurious apartments, two separate office buildings known as The Bard and The Hewett – which are already pre-let to international market leaders WeWork – will provide ample co-working space for London business people.
Within the residential building of The Stage, residents will be able to enjoy their own piece of working from home luxury. Located on the lower ground floor of the residential building, residents of The Stage will have private use of an executive lounge, a business centre and two boardrooms, ensuring remote working is a thoroughly enjoyable experience.
Find out more about The Stage.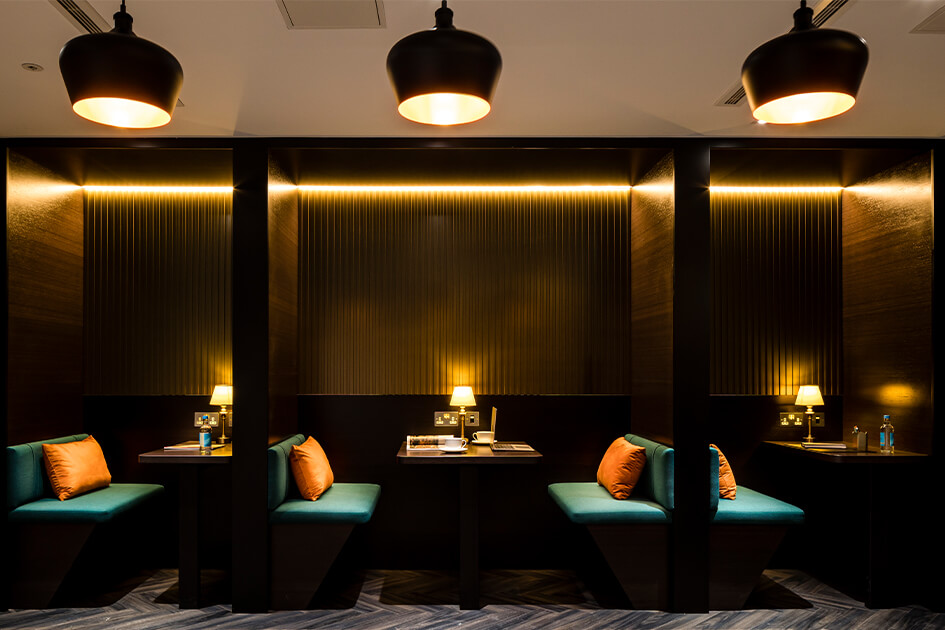 Other Galliard Developments
Adjoining the main residential building at Harbour Central is the "Residents' Club", an exclusive leisure complex for residents. Offering a space to relax and mingle with other residents, the space is home to a number of private amenities including a business suite with a private meeting room.
Delivering an exclusive lifestyle at an affordable price, Westgate House in Ealing boasts a wealth of private amenities for residents' use. On the 6th floor of this landmark building, residents can enjoy the use of a multi-zone sky lounge designed for relaxing, working and socialising. Several hot desks can also be found at Westgate House, accommodating those working from home.
Anticipated to be a major regeneration landmark, Wickside will create a thriving new community in Hackney Wick. The scheme is set to integrate various co-working spaces for residents that will be ideal for creative people and young professionals alike.
Edited: 11th July 2023