Benefits of Buying a New-Build Home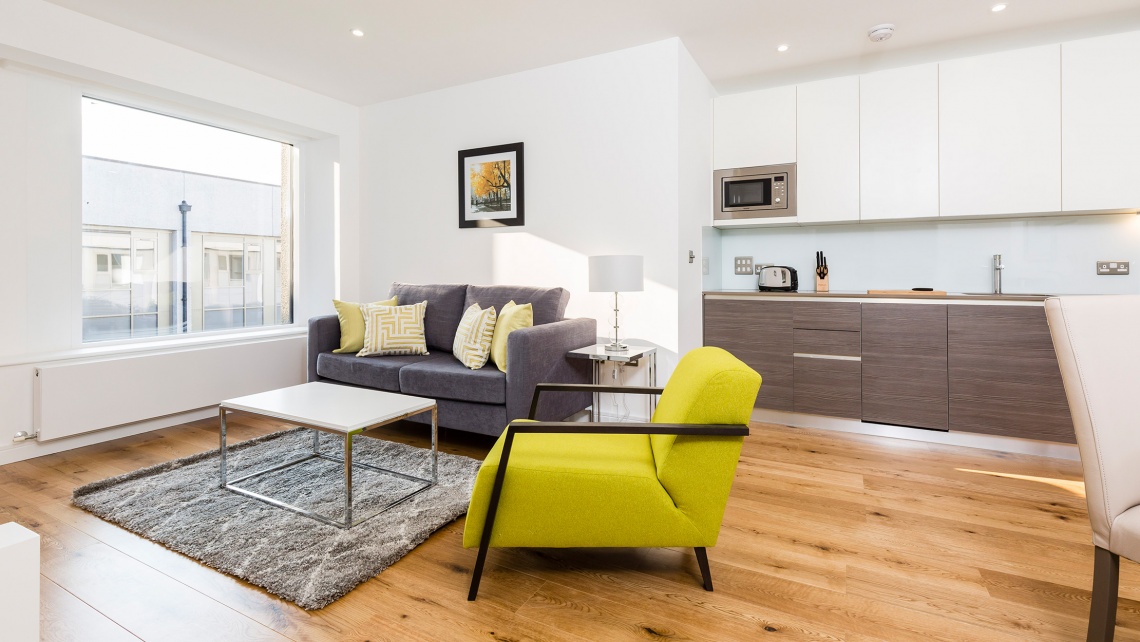 Last year saw more new homes completed within a financial year period since the years prior to the financial crisis, indicating that the Government's aim to build one million properties by 2020 is running full steam ahead.
Whilst there is a clear influx of new-build developments cropping up on the property market, largely due to the demand to house Britain's swelling population, there is now an increasing number of first-time buyers, homeowners and Buy-to-Let investors preferring to buy new-build over older properties.
Whether you're planning on taking your first step onto the ladder or dipping your toe into the property investment pool, here's a look at the benefits of buying a new-build home to help you weigh up your options.
1. Higher Energy-Efficiency
According to the Home Builders Federation (HBF), occupiers can save around £600 a year by living in a new-build property thanks to modern construction techniques that optimise energy-efficiency. More than 80% of recently built homes in England and Wales were found to have the top A or B energy-efficiency rating compared to just 2.2% of existing properties. Whilst older properties can, indeed, undergo refurbishment to improve insulation, these structural improvements can be incredibly costly.
From April 2018, Buy-to-Let investors will be unable to let out their property if its Energy Performance Certificate (EPC) rating falls to the lowest F or G grades; so for investors starting out or looking to expand their portfolio, new-builds are the natural choice for both longevity and energy-efficiency.
For first-time buyers who may face higher monthly mortgage repayments than established homeowners, the lower costs of running a new-build home is certainly an appealing prospect and may prove to be equally cost and energy-efficient.
2. Less Maintenance
Overall, buying a new-build home takes all of the hassle off the table with minimal changes required when moving in; just a lick of paint and a little personalisation is all it needs! Landlords can enjoy the relief of an investment that requires little to no repairing or sprucing up, whilst first-time buyers can ease themselves into the responsibility of homeownership without worrying about extensive redecorating.
The majority of new homes (and all of Galliard's properties) also come with integrated appliances such as ovens/combination microwaves, induction hobs, fridges and dishwashers to make moving in an easy process without having to cater for these typically hefty purchases.
3. 10-Year Warranty
Whilst numerous surveys take place prior to a property purchase to decipher any structural problems, problems can still occur after moving into a new home. Whilst this is much less likely to happen in a new-build home rather than an existing or older property, residents can have peace of mind that costs will be covered throughout the duration of the 10-year warranty should any unexpected faults occur.
4. Customisation
When buying an off-plan property - that is, before it has been built - developers will have a set specification they build to, however it is not uncommon to be able to make requests for certain fixtures and finishes (albeit at an additional cost) which gives the home that personal touch without having to go to the lengths and costs often encountered with an existing property. This can vary from choosing alternative flooring and carpeting to kitchen materials and colour schemes. (It should be noted that it is usually only possible to make these requests early on in the sales process, as it will be unlikely to be fulfilled once building is underway.)
5. Choosing Your View
As well as being able to select customised finishes, buying early on in the sales process of a new-build development also enables buyers to opt for the view they would most like, rather than buying later on when there are limited choices available. Also, with an existing property, buyers might find exactly what they're looking for in terms of style and location, but may be let down by an aspect that doesn't invite in the most light and warmth or offer the best possible view. However, with a new-build home, buyers can enjoy the benefits of a premium specification accompanied by the choice of the floor level, aspect and view to create the perfect setting for their abode.
6. Incentives
The Help to Buy: Equity Loan offered by the Government applies to purely new-build properties, giving first-time buyers the opportunity to purchase a home with just a 5% deposit, subject to eligibility, terms and conditions. Following the success of this Government scheme, more and more independent brokers are now offering 95% LTV (Loan to Value) mortgages.
For more information on Help to Buy visit our dedicated page. Find your Help to Buy agent here or use our property search to find your Galliard Homes Help to Buy property in London.
7. No Upward Chain
One particularly attractive feature of buying a new-build home is the avoidance of an upward chain - something which can make or break a property purchase, and can often cause a lot of stress and anxiety.
8. Capital Appreciation
For those who buy a new-build property early on in the sales cycle, it is likely that by the time the home is inhabitable it will have increased in value; whereas purchasers of an existing property often have to reside in the property for some time before seeing any capital appreciation.
According to David Galman, Sales Director at Galliard Homes: "If you get in early, specifically when the market is rising, it's likely that you'll have some nice built-in equity when the building is completing."
When is it Best to Buy a New-Build Property?
If you've decided that a new-build is for you, be it for your first home or an investment opportunity, here's a short synopsis on when it is best to buy during the sales cycle of a development:
Buying Early
As mentioned in the eighth point above regarding benefits of buying new-build, the earlier you buy, the more capital appreciation you are likely to see between pre-construction and post-construction. Buyers can choose the exact unit they would like and secure it at the best price, whilst also being able to negotiate property customisations and ensure a parking space, as most developments come with a set number of spaces which can become more expensive as they deplete.
Buying Mid-Cycle
Buying mid-cycle - around a year to two years into the sales process - is beneficial for more cautious investors who like to get an idea of how well a development is selling, and therefore how desirable it is to a potential tenant or onward investor, before committing. By this point, construction will have started and any potential hiccups regarding planning permission would have been combed through, so buyers can feel more reassured that the development is going ahead smoothly, thereby reducing risk - but, of course, at a cost, as the prices will have inevitably have risen since the first release.
Buying at the End of a Cycle
This is when first-time buyers and homeowners are more likely to purchase, as they're usually expecting to move in fairly quickly rather than waiting years for the development to complete. However, there are many investors who do prefer to wait right up until the end purely because they prefer to see the physical property before purchasing it. It is precisely because of this that Sales Director David Galman projects: "If there's an opportunity as a purchaser to wait until the very end, then I'd recommend that they wait." This tends to be the case for those who want to take on the property as a long-term investment rather than a short-term investor looking for speedy gains before selling it on.
Whether you're a first-time buyer, homeowner, landlord or investor, we've got a range of new-build properties available across London, the Home Counties and many major UK cities. Browse our range of developments or call our Sales Team on 020 3409 2270 for a chat on how to get started on your new-build property purchase today.
Edited: 7th September 2023