Investing Near London's Busiest Stations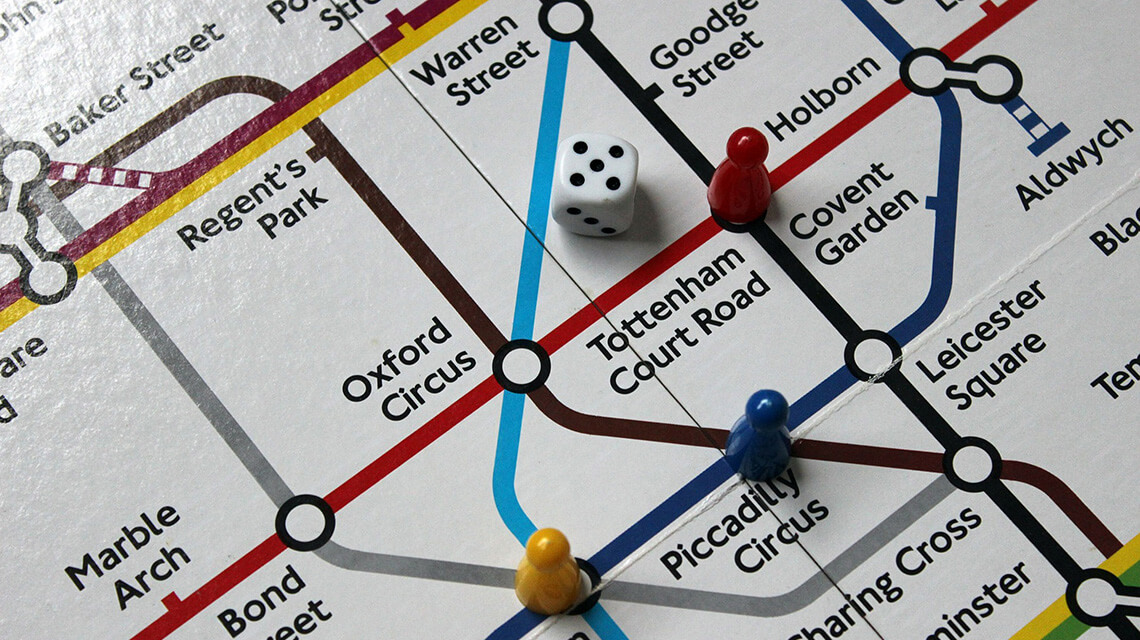 London's transport service is an integral part of everyday life in the capital. With an annual passenger rate of 1.37 billion, it is essential that improvements are always being made to help Londoners and visitors go about their day with ease. Investing in property near London's busiest stations proves popular in terms of demand and profit.
Overview of London's Busiest Stations
London has numerous stations which see millions of passengers pass through each year. Some of the busiest stations include Tottenham Court Road, Waterloo and London Liverpool Street. 'The Crossrail Effect' has shown how increased access to popular stations has boosted property prices considerably. This effect comes from the high demand from property buyers who want to be strategically located within walking distance to mainline stations. Many commuters want to be able to get to work with as little hassle as possible and this includes having a property within close proximity to train stations and also that the station has good links across the rest of London and beyond.
Developments such as Crossrail have helped put stations on the hotlist for places to live for the connections they can offer; Tottenham Court Road is a great example of this. Thanks to Crossrail, Tottenham Court Road is undergoing a major transformation that is set to make this station one of London's busiest. It is anticipated that more than 200,000 passengers will pass through the station daily which will offer an interchange between Northern, Central and Elizabeth line services.
London Liverpool Street is another of London's busiest stations with over 66 million people in and out of this station last year. Crossrail services will also serve this station, the Elizabeth line will run from Abbey Wood in the east to Paddington in the west. Liverpool Street station connects to various destinations in and around London including Cambridge and Norwich and is served by the Central, Circle, Hammersmith & City and Metropolitan lines.
Since the start of Crossrail preparation house prices in the surrounding area of these Crossrail hotspots have seen a significant increase, showing how investing nearby London's busiest stations will prove its worth. Tottenham Court Road has seen increases of 66% since 2009 while Liverpool Street has seen a 60% rise in house prices.
Why Wandsworth is a Great Investment Area
The excellent growth potential of Wandsworth is largely down to the transport links it has, connecting residents of Wandsworth to all parts of the capital. This area of London is home to various train stations including East Putney Underground station for access to the District line.
The London Borough of Wandsworth sees home to another of not only London's busiest stations, but also the UK's. Clapham Junction station has the most interchanges in the country with an outstanding 28 million interchanges (approximately) per year, nearly 21 million more than East Croydon which is second. Clapham Junction's connections include Brighton, Gatwick Airport and South West mainline services. Currently, Clapham Junction sits within the top 10 for stations with the most entries and exits with just over 30 million people each year. Having great connections throughout London and the surrounding areas is largely due to multiple major routes passing through Clapham Junction, making this area a particularly great investment hotspot for commuters as well as property investors.
Better yet, Crossrail 2 plans are set to make this station even better, helping to reduce crowding. Proposals for the station include adding station capacity which will allow more passengers to use the station during its busiest periods. An entirely new entrance as well as enhancing the current entrance will help make these changes more feasible. According to the Telegraph, properties within close proximity to Crossrail stations have risen 66 per cent since 2009 which demonstrates how investing near London's busiest stations is a worthwhile investment. It can only be anticipated that Crossrail 2 will have similar effects on nearby housing.
Not only will Crossrail 2 benefit the borough but the Northern line extension is due to be completed within the next couple of years and is expected to positively impact the surrounding area. This extension is set to increase job opportunities as well as housing, with Battersea believed to see the most benefit from this due to the opening of new Tube stations within its proximity.
Property Available
Jessica House is a fantastic new Wandsworth development which will be designed to Galliard's superb specifications. The deluxe apartments will consist of studio, one and bedroom apartments which will feature on-trend interiors including a designer kitchen. Residents will also have access to a daytime concierge service.
The development will be strategically located, making the most of the capitals excellent transport connections. Wandsworth Town station will be just a 12 minute walk away, with Clapham Junction station just an extra three minute train journey away, making this apartment ideal for commuters. For District line services, East Putney station will be a 13 minute walk away.
Jessica House has now successfully sold out. For more information on property availability in London please click here.
Edited: 21st November 2022