10 Reasons Why You Should Buy New with Galliard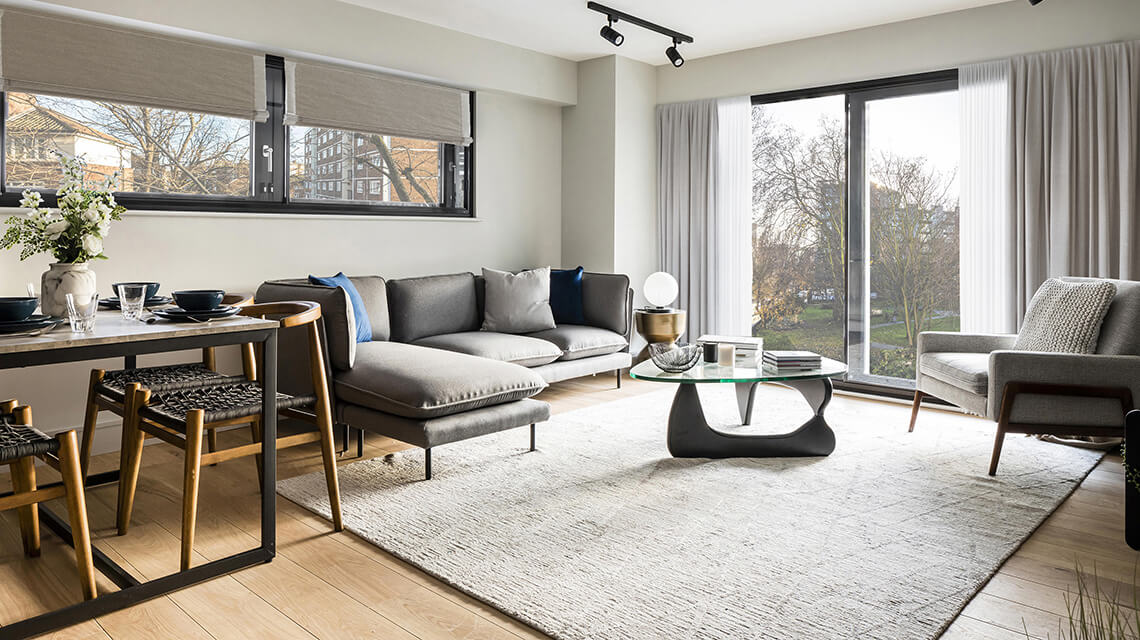 Galliard Homes has been building award-winning properties across London for 30 years. We are experts in finding the best locations for building new homes that make both excellent live-in homes and rewarding Buy-to-Let investments. From affordable new homes for first-time buyers, to luxury penthouses in impressive high-rise developments, Galliard Homes' experience ensures each property showcases our hallmark specifications that are built to last.
The information within this article was accurate when it was written on 28th July 2021. Stamp Duty Land Tax rates were amended on 1st October 2021; for up-to-date information please refer to our Stamp Duty guide. Any offers listed are subject to terms and conditions and expiry dates may apply.
No one knows London property like us. We have around 7,000 homes under construction and thousands of happy buyers, many who choose to reinvest their money into our properties time and time again. If you're wondering why, read on.
A Blank Canvas
A new-build home is a blank canvas; a place you can tailor to your own taste, in your own time. Our new-build properties come neutrally decorated with a white or light grey finish so that residents can easily alter existing paint choices to their own taste. What's more, our new-build properties come with costly appliances such as a washing machine, a dishwasher and a boiler already installed and, because they're brand-new, you won't need to worry about expensive repairs in the near future.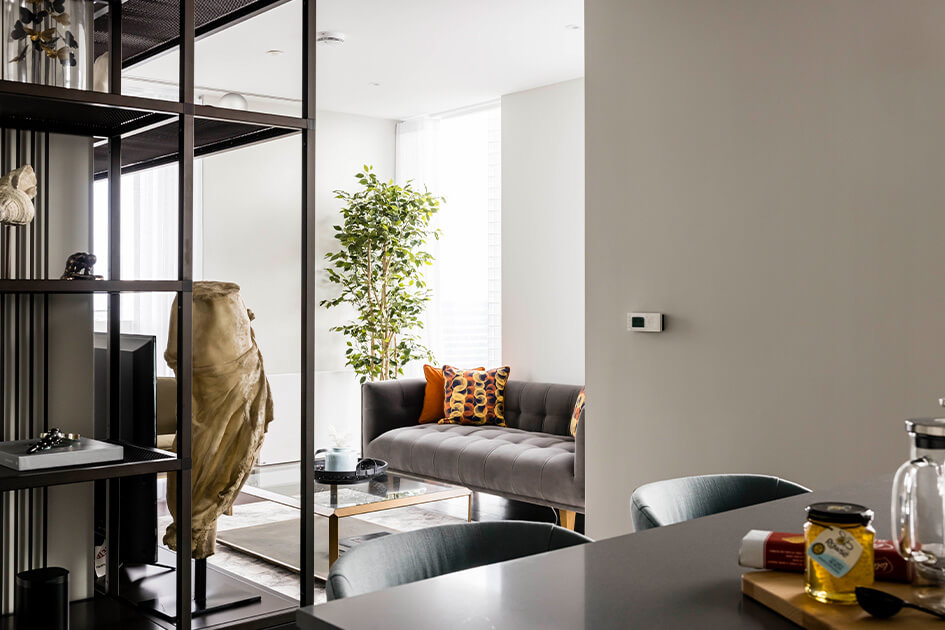 Chain free
By purchasing a new-build property with Galliard you can enjoy the fact that there will never be an upward chain to worry about. Chains can be unpredictable and are often the source of a lot of the stress that comes with buying a home. If you're a first-time buyer, you'll have no chain above or below you, so there's no need to worry about being gazumped or your chain falling through at the last minute.
Incentives*
It's quite common for homebuilders to offer purchasers a range of incentives as part of the negotiation when buying a new-build property. At Galliard, we pride ourselves on offering a number of fantastic, cash-saving incentives to our buyers to make the home buying experience as easy and as cost-efficient as possible. After all, buying a property is the most expensive purchase most of us will make in our lifetimes.
Galliard Homes has extended the Stamp Duty Holiday until January 2022 on selected new sales across a wide range of developments across our portfolio. This excellent offering means that our buyers can continue to save up to £25,000 on properties up to the value of £700,000.
Learn more about our Stamp Duty Holiday extension.
We also offer a range of ready-to-go homes that come fully-furnished free of charge. These properties come with a carefully-selected contemporary furniture package pre-installed by industry experts, New Concept Furnishings.
Find out more about what's included in your Galliard Homes furniture package.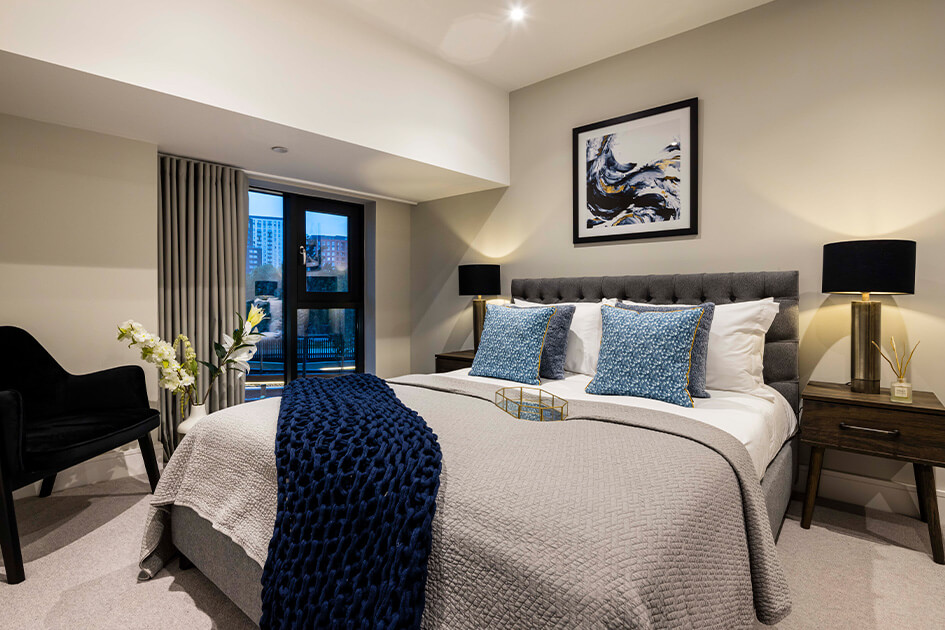 Other incentives such as a service charge holiday, a legal fee contribution or a gym membership are sometimes offered as part of the negotiation.
Help to Buy: Equity Loan
The Help to Buy scheme was introduced by the Government to help first-time buyers get onto the property ladder. The Help to Buy: Equity Loan gives buyers a loan of up to 20% (or 40% in London) of the property price and purchasers will need just a 5% deposit to secure their home. The Help to Buy: Equity Loan is valid on properties valued up to £600,000 in England and is subject to eligibility, terms and conditions. The property must be a new-build property that is going to be lived-in by the purchaser(s).
For more information on Help to Buy visit our dedicated page.
Find your Help to Buy agent here or use our property search to find your Galliard Homes Help to Buy property.
Off-Plan Property
Although buying off-plan property can usually mean that there is an extended time period between your reservation and completion, it does mean that there is likely to be more choice for you depending on your requirements including number of bedrooms, apartment size and price point. Most developments have a show suite that you can visit to get a better idea on the specifications, layout and finishes to help you make a more informed decision. At Galliard we specialise in selling off-plan property so you can rest assured that you're in safe hands when buying with us.
Whilst many existing properties are built on streets that weren't made for parking, many new-build developments will benefit from secure parking. This often comes at an additional cost to the purchaser but the peace of mind that comes with secure parking is priceless.
Find out more on buying a property off-plan.
Energy Efficiency & Environmentally Friendly Choices
Many new-build homes are far more energy efficient than existing homes as they're designed to minimise energy consumption, keep bills down and be more environmentally friendly. We install low-energy lighting and double glazing where possible to ensure that our properties are as energy efficient as they can be. Consequently, EPC ratings on our new-build properties are generally very good.
Modern Technological Features
Living in a world where technology is at the forefront, we like to ensure that our properties are built with 21st century living in mind. All of our apartments are built to be as secure as possible with many developments enjoying a dedicated concierge service and virtually all apartments featuring a video entryphone security system for added peace of mind. Many of our apartments also enjoy the convenience of USB charging sockets, Sonos multi-room speaker technology and Bluetooth ceiling speakers to enhance the sound when enjoying a movie or music. The majority of our new-build apartments also come complete with Sky+ or Sky Q enablement as well as being cabled for broadband. Programmable mood lighting, recessed electrical curtain tracks and ultra-fast fibre broadband installation (subject to subscription) are also available in a number of our luxury properties.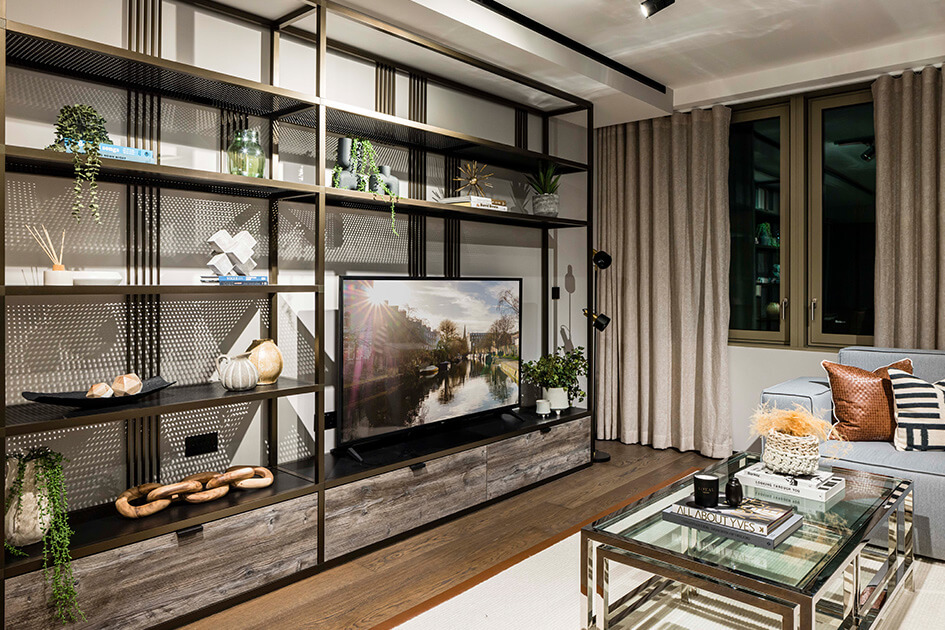 Warranties
When purchasing a new-build property — whether that be off-plan or once the building is complete — you will be covered by a 10-year warranty for structural defects by NHBC, Checkmate, BLP or similar. What's more, Galliard Homes also offers a two-year warranty that covers most things such as flooring or plumbing issues. We will endeavor to send one of our in-house engineers to visit your property to resolve the issue. Pre-installed white goods are covered under the manufacturer's warranty however the length of these warranties will vary.
Latest Specifications
One of the great things about moving into a new-build home is that everything is pristine and unused. This means that you can enjoy the latest specifications including brand-new appliances and modern conveniences with the comfort of knowing you won't need to worry about replacing things in the near future. On some occasions, purchasers will get a say in the specifications that feature within their new home. At our latest development, Newacre House, purchasers have a choice of grey or white paint within their apartment.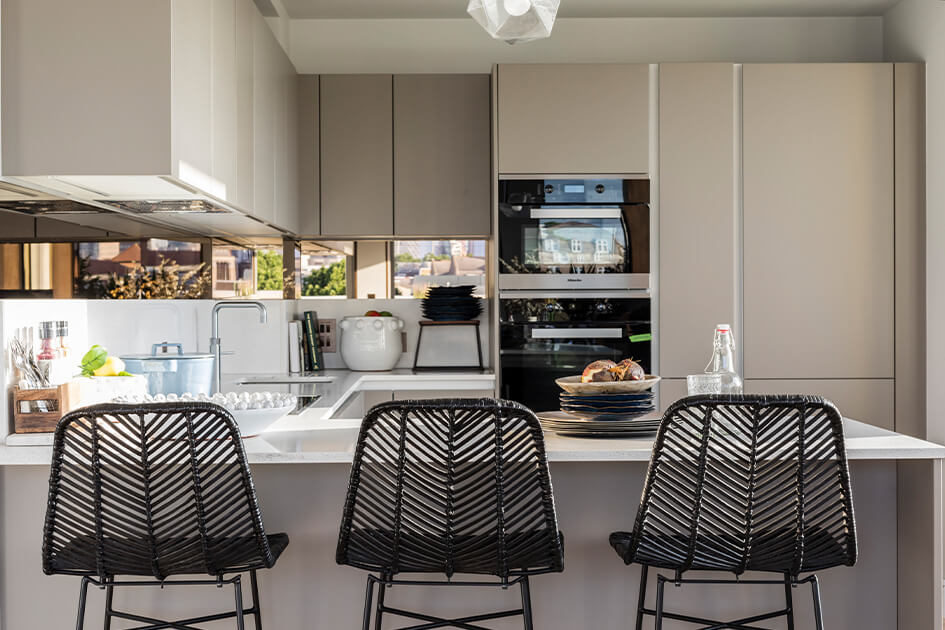 Interior Design
We know the importance of living in a home that has been well thought-out and designed with modern living in mind. That's why our in-house team make every effort to ensure that each and every apartment we present to the market showcases our hallmark style. On some of our more luxurious developments, we often commission world-renowned interior designers such as Nicola Fontanella of Argent Design and Rabih Hage to put their interior stamp on our apartments.
Having worked with A-listers including Madonna, Guy Ritchie and Naomi Campbell, Nicola Fontanella is a trailblazer in her field. Her keen eye for innovation and unmatched attention to detail is what makes her one of the first names on our list to call. Nicola Fontanella's more recent works with Galliard include our upcoming mixed-use scheme, The Stage, and TCRW SOHO.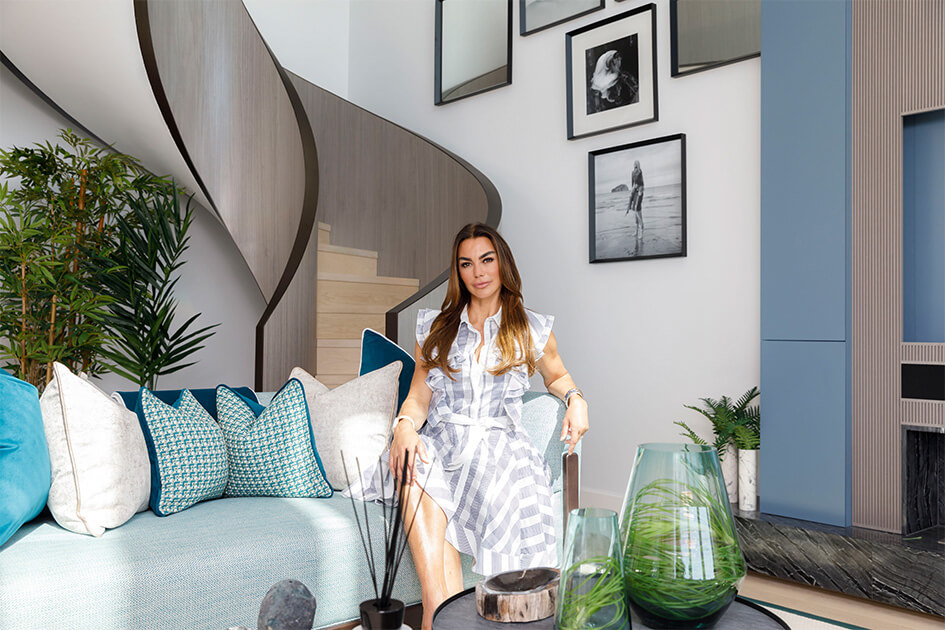 London-based designer Rabih Hage has stamped his artistic flare on several notable Galliard developments including The Chilterns and Carlow House. His inventive and cutting-edge style has seen Hage establish himself as an award-winning designer whose name is prominent within the industry.
With her works ranging from interior designing bespoke residential penthouses to exciting commercial spaces, Olivia Alexandra's exquisite style recently saw her undertake the task of designing our 40th floor duplex penthouse at Maine Tower, Harbour Central. The penthouse reflects the elegance and sophistication you would expect at a lavish hotel but with all the comforts to make it a home. Find out more about this remarkable interior project here.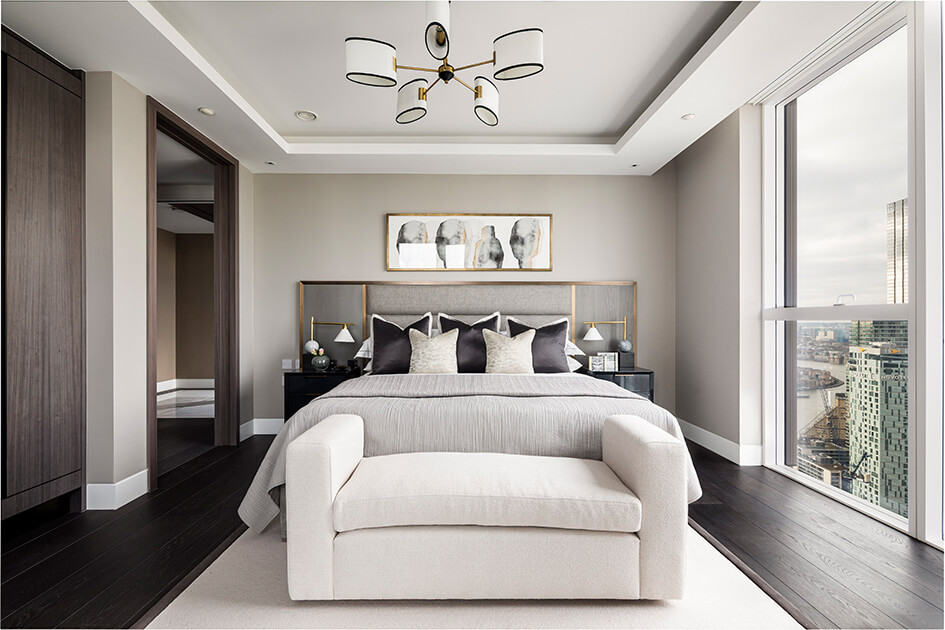 If you'd like to explore our new-build properties in more detail, get in touch with our expert sales team on 020 3409 2270 or use our property search to explore our available property.
Edited: 29th August 2023