Property Investment in Riverside Locations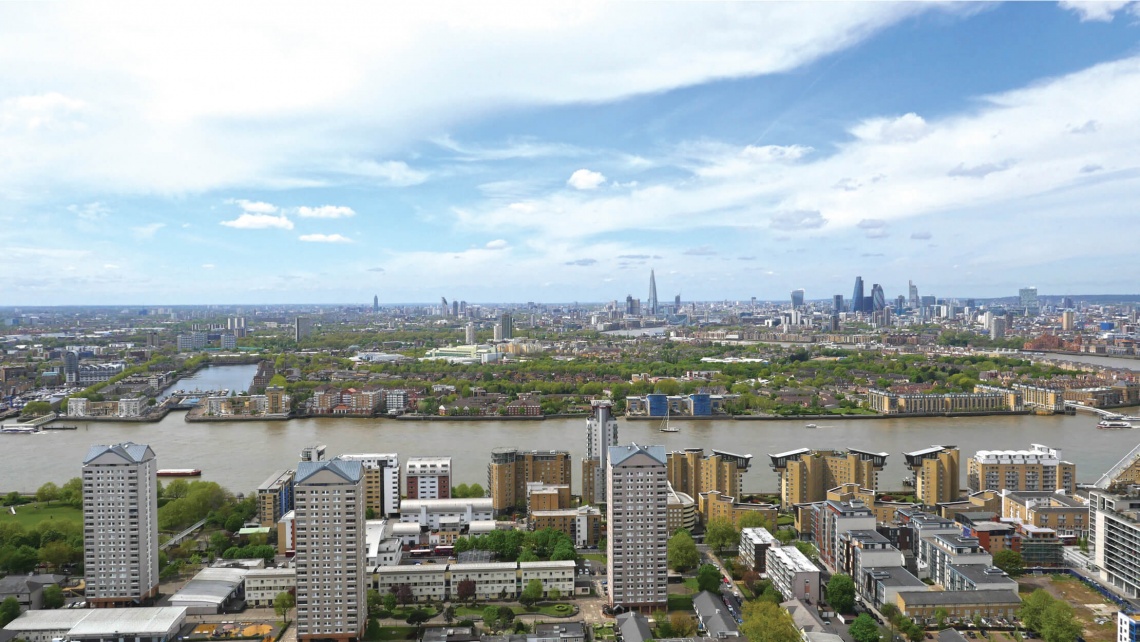 Galliard Homes has a long established history of developing property in riverside locations which began in the 1990's following the revival of the London Docks. We have always regarded London's riverside locations as key areas for capital growth and believe that such locales will forever attract homeowners and tenants.
The River Thames
With a history spanning 30m years, the River Thames has played a major role in London's growth and development. Many influential figures in the history of England have lived on or around the River Thames and a wealth of important, historical buildings are placed along its banks. These include:
Today the meandering stretch is considered by many as Britain's most valuable development site, attracting over 20m visits a year from walkers, joggers, cyclists, tourists and cruise ship passengers.
Famous attractions along the River Thames include:
More people now live alongside the central stretch of the Thames in London than at any time in the capital's history. Between Richmond and Royal Docks there are over 150 housing schemes, including refurbishments of historic wharves and fabulous new-builds, with developers continuing to supply new sites.
Galliard's Riverside Developments
London Docklands
In the early 1990s Galliard helped pioneer London's Docklands - once the world's largest shipping port. By the 1980s, following the closure of the shipping Docks, the area was bogged down by part constructed schemes and buildings in receivership. Government initiatives to improve infrastructure and relax planning permission restrictions enabled Galliard to rejuvenate the area by providing an opportunity to live and invest in this great riverside location.
Our landmark riverside developments included:
Papermill Wharf, 1993
A former riverside warehouse located in the heart of the Narrow Street conservation area, this historic conversion is just as popular with property owners and tenants today as it was 20 years ago. Buyers who acquired homes at Papermill Wharf have seen their £50,000 investment now valued at £500,000.
Burrells Wharf, 1994
The conversion of Victorian riverside warehouses into luxury apartments put Burrells Wharf back on the Docklands map. Originally constructed by the great Victorian engineer Ismard Kingdom Brunel, Burrells Wharf was also the birthplace of his nautical triumph - The Great Eastern. Today an exciting mix of past and present characterises the entire site with historic cobbled streets and character red-brick buildings blending in perfect harmony with modern interiors.
Old Sun Wharf, 1995
A development of 36 river-fronting apartments, Old Sun Wharf is situated in the heart of Limehouse and benefits from direct access to the Thames Path. Originally sold from £169,500, re-sales over the past 20 years have ranged between £285,000 and £925,000.
Cubitts Wharf, 1998
With a choice of views downstream to the O2 Arena or upstream to Greenwich, the apartments at Cubitts Wharf were originally sold for £195,000 - £320,000. A local agent is currently marketing a two bedroom re-sale apartment at Cubitts Wharf for £500,000.
The South Bank
In 1995 Galliard reinvented riverside Lambeth into a desirable residential address now more commonly known as the South Bank. Galliard unlocked the potential of this area and foresaw what a superb riverside location this would be to invest in long before the Tate Modern, London Eye, London Aquarium, and a plethora of bars and restaurants graced the locale. Providing over 1,000 luxury homes, residents who took the opportunity to invest in this highly sought-after riverside location still enjoy some of the most enviable views in London.
County Hall, 1995
Galliard Homes was able to purchase the North and South blocks of the former GLC headquarters at County Hall opposite the Houses of Parliament. The launch was an historic event; purchasers queued for 10 days prior to the sales release. Galliard buyers who took the opportunity and invested just £99,000 in properties now have homes at County Hall worth £500,000.
The Whitehouse, 1997
The redevelopment of this converted office building formally occupied by Shell was one of our most popular riverside conversions to date. Potential purchasers of The Whitehouse queued for almost two weeks and their efforts have paid off with strong capital growth and high rental yields continuing to be achieved at this landmark scheme nearly twenty years later.
Shad Thames
In 1997, we helped to transform car parks and derelict warehouses adjacent to Butler's Wharf into a premier riverside postcode, with schemes such as Spice Quay, Tea Trade Wharf and Cayenne Court. We were able to spot the potential of these sites and, once again, we passed on a great opportunity to invest with us and achieve capital growth. Today these riverside addresses are world-famous for our mix of Victorian warehouse conversions and striking riverside architecture, with unrivalled views of Tower Bridge - plus they are just minutes from the City.
Bankside
With a culturally rich history and arts-led regeneration strategy catalysed by the re-development of Bermondsey Street and Shad Thames, Bankside quickly became one of London's coolest addresses. Just 300m from the banks of the River Thames, Galliard offered guaranteed rental income for three years at Bear Lane, Great Suffolk Street in 2009. A sell-out London Buy-to-Let opportunity, the development is still guaranteed to attract interest from buyers due to its proximity to the Tate Modern, Oxo Tower and many other London riverside attractions.
Greenwich
Following a series of small developments in and around Greenwich, Galliard drew their attention to Greenwich Riverside, identifying the area as the next big hotspot for property investment.
New Capital Quay, 2013
In 2007 Galliard purchased a whole peninsular site with water on three sides close to the Cutty Sark. More than 400 apartments were sold in just one weekend at the off-plan sales release at New Capital Quay five years prior to completion of the project.
A river-facing apartment valued at £830,000 in 2013 was re-sold in 2014 for £900,000.
New Riverside Hotspots
Wapping
During the eighties, when the Docklands property boom took off, Wapping was the number one address for Docklands living. Close to the Square Mile, nowhere else matched its riverside charm, quaint cobbled high streets, famous inns and listed wharves. However, in the nineties during the revival of Canary Wharf, banks, law firms and their employees moved to Canary Wharf. While the Wharf was attracting new investment, housing and attractions, there was little improvement to Wapping's amenities and no new housing developments.
However, since summer 2010 with the opening of Wapping Overground station following the extension of the East London line, Wapping has started to reclaim its title as a property investment hotspot.
Earlier this year Knight Frank's London Residential Review reported an 8.1% sales uplift in property sales in Wapping compared to the average of 2.8% in Prime Central London and 4.5% in Prime outer London.
Wapping Riverside
One of the last Thames warehouse conversions, Wapping Riverside at 136-140 Wapping High Street is a spectacular blend of character warehouse features and luxurious interiors. Set within a Grade II listed riverside building situated in the Wapping Wall Conversion Area, each apartment benefits from spacious interiors and a private balcony or penthouse terrace offering direct and far-reaching river views.
Wapping Riverside is now sold out, for more information on this development please click here.
Marine Wharf East
Situated in the charming area of Surrey Quays, Marine Wharf East offers contemporary living at its best, as well as an exceptionally convenient location, which is perfect for both young families and professionals.
The London Overground will be just a 10 minute walk away, meaning that residents have Canary Wharf and the City within easy reach. Journeys to Canary Wharf are an impressive seven minutes long and London Bridge is only eight minutes away.
Marine Wharf East is now sold out, for more information on this development please click here.
Edited: 15th November 2022