The District Line and Property Value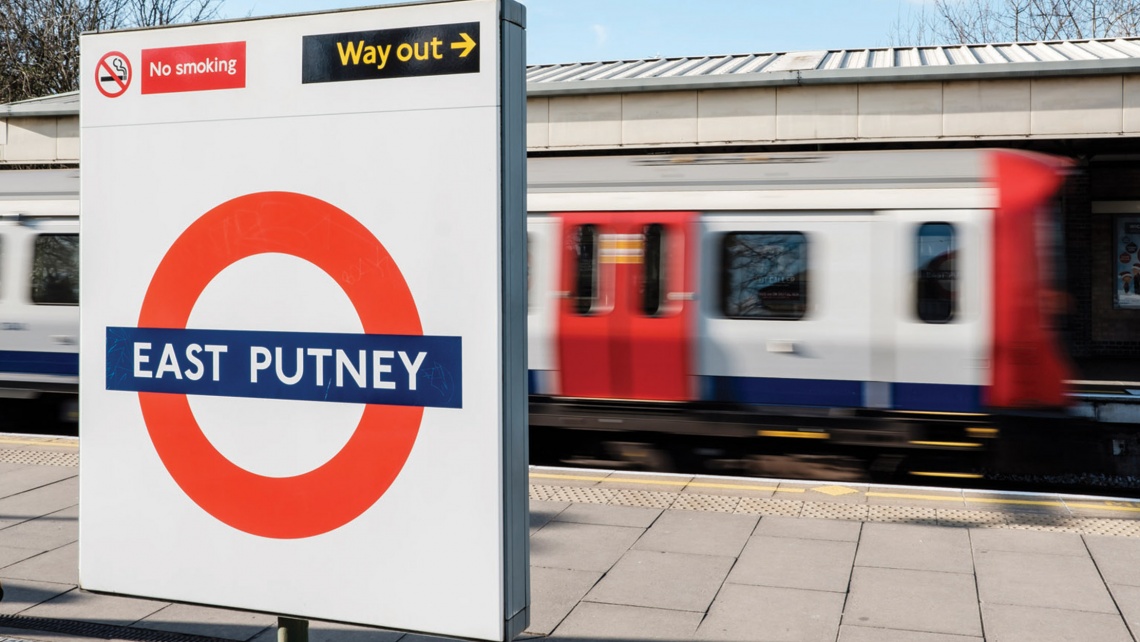 Serving 60 stations spanning 40 miles across the capital, there is a notable difference in property prices along the District line stretch between Upminster in the east and Ealing Broadway in the west.
London's green line is - along with many other cross-capital Tube lines - seeing huge growth in key commuter hubs in Zones 2, 3 and 4; especially following the rippling price hikes in Zone 1.
Typically, the lowest prices are in the east, particularly in places such as Dagenham, Hornchurch and Upminster; although commuters will have to contend with a longer journey into the centre of the capital. There are, however, spots along the western section of the line that haven't quite caught up with their pricey neighbours yet and are definitely worth considering - be it for a first property or investment opportunity.
Investors with a strict budget will particularly appreciate the prices seen along the District line compared to, for instance, the Northern or Central lines, as you could find yourself paying a premium for a property within the same Zone simply because it is closer to a more renowned station and/or intersects various Tube lines. For example, the average sold price for properties around Aldgate East station is £585,460 compared to Liverpool Street - also in Zone 1 and just one stop away - with an average sold price of £780,144 - demonstrating nearly a £200,000 price difference. Similarly, at the other end of the Tube map, Acton Town's average sold price is £650,837 compared to Hammersmith at £958,737 just a couple of stops away.
As more and more Londoners, or aspiring Londoners wishing for a postcode within the confines of the M25, consider destinations in the capital's outer zones, properties around the District line are certainly experiencing a rise in popularity.
Galliard Developments along the District Line
Ealing Broadway
According to Foxtons, the average sold price in this area has increased nearly 40% in the last year alone (Foxtons), making this a worthwhile choice to invest or get onto the property ladder.
Westgate House
Less than a 10 minute drive from Ealing Broadway station, which sits at the end of the western section of both the Central and District lines, Westgate House is a fantastic new development, located just off the Hanger Lane gyratory.
Whether you're a first-time buyer or landlord looking to expand your portfolio, the apartments at Westgate House - varying from studios to two bedroom properties - will make a solid and rewarding long-term investment. Residents will benefit from premier specifications plus lifestyle facilities such as a 24-hour concierge and access to a fully-equipped gym with a sauna and steam room, plus a communal terrace lounge with an adjoining screening room.
Wimbledon Park
Property prices in this location increased around 11% in the last year and remain robust (Foxtons), thanks to its reputable status and various regeneration projects taking place in the area.
Wimbledon Grounds
Around a 20 minute walk from Wimbledon Park station, Wimbledon Grounds is a brand new development of contemporary apartments which will surround the anticipated AFC Wimbledon stadium.
The overall development will comprise more than 600 apartments, with Stadia One and Stadia Three forming the initial phases of properties containing a collection of new-build apartments, whilst a new public realm and dedicated cycle route, plus a Squash and Fitness Club, will also be incorporated within the site.
For more information about these developments or expert property advice, call our Sales Team today on 020 3409 2270.
Edited: 7th September 2023