Property Investment Opportunities in East London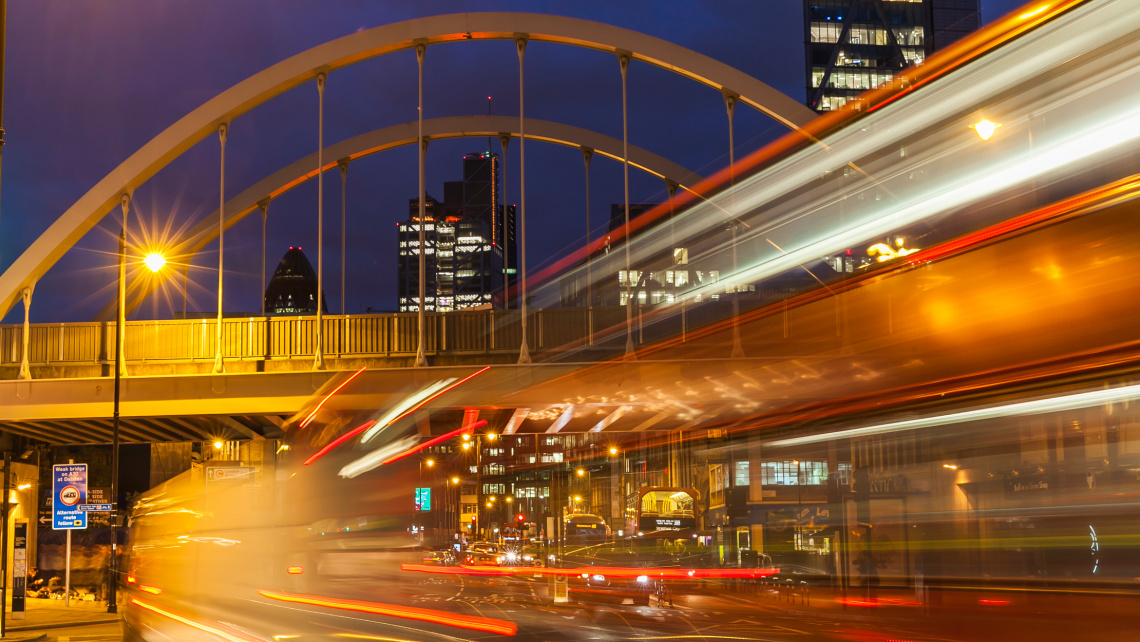 'London's centre of gravity is shifting to the east' according to Savills' Autumn 2014 report, 'London Development Building Opportunities East of the City'.
An area once synonymous with unemployment, derelict docks and abandoned warehouses, East London has undergone significant regeneration over the past 30 years, transforming itself into one of the capital's most compelling and sought after residential and commercial addresses. With more people living east of Blackfriars Bridge than in the west and almost a third of all-new London homes set to emerge east of the City, East London's property market dominance shows no sign of slowing down, and this is great news for investors.
Continue reading our guide to discover Galliard's three most hotly tipped East London locations for property investment:
1. Shoreditch
Today's Shoreditch, with its designer shops, exclusive members' clubs and upmarket eateries, showcases one of the most visible and financial examples of East End regeneration. Lying just beyond the City of London's ancient walls, Shoreditch catapulted into success in 2008 following the banking meltdown and dot-com boom when a government-backed initiative turned the area into London's 'Tech-City', a world-famous technology cluster in and around the Old Street Roundabout. Just a few years later in 2010 Shoreditch High Street station opened following the East London line extension, attracting retailers and developers to the area ever since. From shopping at BOXPARK to fine dining at Tramshed by Mark Hix, and buzzing nightlife on Brick Lane, there is something for everyone in Shoreditch. For more information on living in Shoreditch, visit our area guide.
The most prominent indication of Shoreditch's popularity can be demonstrated in the area's rising house prices which have soared 70.35% over the past year according to figures from Foxtons. Shoreditch will go on to benefit from Crossrail links in neighbouring Liverpool Street and Whitechapel, providing greater opportunity for property investment.
To search for properties for sale in Shoreditch including our latest development The Stage, visit our Shoreditch property listings.
2. Canary Wharf
The property spotlight is constantly changing its focus; however, one area which has remained a constant for property investment is the London Docklands including Canary Wharf. From the regeneration of the London Docks and its transformation into the capital's leading financial centre, the Docklands continues to grow and prosper. Canary Wharf is now spreading east as the owners of the Docklands banking district want to make Canary Wharf — once notorious for its absence of shops and restaurants — into a vibrant East End "creative quarter." Part of this continuing transformation of the area encompassed the opening of the mixed-use scheme, Crossrail Place, in 2015.
Regeneration and the anticipated arrival of Crossrail have together sustained strong capital growth in Canary Wharf through property demand. Figures are set to rocket even further when Crossrail arrives, bringing an anticipated 44% increase between 2015 and 2020 according to JLL.
To search for properties for sale in Canary Wharf including our latest developments Harbour Central and Orchard Wharf, visit our Canary Wharf and Docklands property listings.
3. Royal Docks
Measuring the same size as the area from Hyde Park to Tower Bridge, Royal Docks is undergoing a dramatic investment programme to transform the area into a world-class business centre and leader in technology, green enterprise and international research.
With 13 miles of river frontage (which is more waterfront than Venice), the Royal Docks has also become an attractive residential address thanks to a host of brand new developments emerging over the past few years in the area, including Galliard's impressive Royal Gateway development.
Royal Gateway has now successfully sold out. Find out more about living in the Royal Docks and future regeneration.
Edited: 3rd February 2023