Property Jargon Explained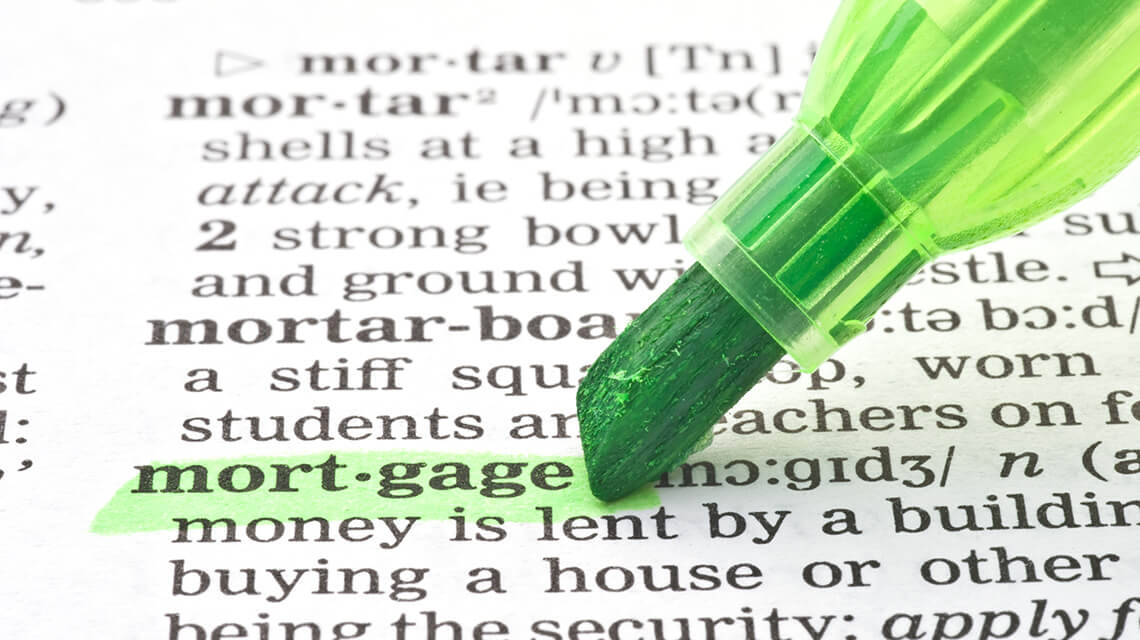 Buying a property — especially if it's your first — can be a daunting and confusing place. With lots of official terminology and processes being thrown around, purchasing your new home can suddenly go from being very exciting to very intimidating. Fear not, we've put together a property jargon glossary to assist you on your way.
Assignment
The legal term referring to the transferring of rights or benefits from the assignor to the assignee.
Buy-to-Let
A Buy-to-Let is a property purchased for income-producing benefits. An investor will purchase a property to rent out with the end goal of profiting on their purchase when they eventually sell it.
Completion
The completion of a property is the final stage where the transaction is finalised and the ownership of the property is transferred to the new purchaser(s). This takes place when the seller's solicitor is in receipt of the full funds; this usually takes place on a pre-agreed date.
Completion statement
A completion statement is a document sent from the seller's solicitors to the buyer's solicitors detailing the breakdown of financial inputs and outputs. This is usually supplied between exchange and completion allowing both parties plenty of time to raise any concerns. As a buyer, you will receive the breakdown of sums due in order to complete.
Contents insurance
Simply put, contents insurance insures the contents of your home. This includes personal possessions such as gadgets, clothing, furniture, white goods and money. Contents insurance protects against loss, damage or theft, as well as fire and flooding so is worth having and can be purchased very inexpensively in some cases. Always check your policy details so that you are aware of exactly what you are covered for and avoid any nasty surprises.
Conveyancer
A conveyancer is a person (or company) in charge of transferring the title of the property from the seller to the buyer. It is their responsibility to handle all legal matters and to protect the rights of their client during the property transaction. A solicitor usually undertakes this process which can involve heavy legal and administrative work so it's best to ask around for recommendations as they will ensure your property transaction goes smoothly.
Deposit
The transferring of a deposit takes place upon exchange of contracts and is a down payment to the vendor to purchase the property. You usually pay around 10% as a deposit although Government schemes such as Help to Buy enable first-time buyers to get onto the property ladder with just a 5% deposit. With new-build properties, the reservation fee will be deducted from the exchange deposit, bringing the deposit cost down slightly.
Development
New-build or heavily-refurbished buildings are often referred to as a development.
Energy Performance Certificate (EPC)
An EPC rating gives an indication of the property's energy efficiency. It gives buyers an idea of how much energy bills will likely cost and guidance on where improvements can be made. In essence, the higher the efficiency rating, the lower the utility costs.
Equity
Equity is the portion of your property that you own. If you have taken out a mortgage to purchase your property, the mortgage lender or bank technically own that percentage of the property, although as a purchaser you are still classed as homeowner. As you repay your mortgage, you own more and more equity in your property. Equity considers any increase in value of the property, the deposit you paid and the amounts you have paid off of the mortgage.
Exchange
When exchange of contract takes place, both the seller's and buyer's solicitors will be in possession of a signed contract. At this point, deposit funds will need to have cleared and a completion date agreed. This is a legally binding process which usually takes place over the telephone and marks the contractual commitment of both parties to completing the sale. Penalties are usually charged if either party pulls out after this point.
Floor plan
A floor plan is a drawing outlining the dimensions and layout of a property.
Freehold
A freeholder is the outright owner of a property, usually a house. They are responsible for maintaining the property and land it sits upon.
Ground rent
Ground rent is paid by the leaseholder to the freeholder and is a contractual rental payment for the land your property occupies. Sometimes ground rent is referred to as peppercorn, this means that the ground rent cost is so minimal it will not be collected.
Help to Buy
Help to Buy is a Government scheme whereby those looking to secure a property but are struggling to find the means for a deposit can benefit from financial support. You can view information on Help to Buy here. Find your Help to Buy agent here or use our property search to find your Galliard Homes Help to Buy property in London.
Leasehold
A leaseholder owns the property, however they do not own the land upon which it is built.
Mortgage
A mortgage is a loan taken out in order to purchase a property or land. The loan is secured against the value of your property until it is fully repaid. If the mortgage repayments are not made on time then the lender can repossess your home.
Mortgage valuation
This is undertaken by the mortgage lender to assess the value of a property. It provides useful information to the lender to help them understand whether the property is worth the amount of money it is being purchased for. In more recent years, mortgage valuations are often done virtually by the lender; this may be through research of recent sales data online or by sometimes driving past the property.
Repossession
A home can be repossessed by a lender if mortgage repayments aren't met.
Reservation fee
A reservation fee is paid upon the reservation of a property. This amount is different to a deposit and will be deducted from the deposit amount upon exchange of contracts.
Service charge
This is an annual fee paid by leaseholders on a development which covers the cost of communal upkeep including cleaning of hallways, lighting and gardening. The service charge will also cover things like buildings insurance, maintenance repairs and any staff that may work within the development.
Snagging survey
A snagging survey takes place in order to identify any defects (cosmetic or structural) found within a new-build home. The report should be given to your developer ahead of moving-in in order for any issues to be quickly resolved.
Stamp Duty Land Tax
Stamp Duty Land Tax (SDLT) is a tax payable when purchasing a property in England. The tax is calculated on the purchase price of the property and applies to purchases of both leasehold and freehold properties.
You can find out more about Stamp Duty Land Tax here.
Survey
A survey is undertaken to inspect the condition of a property. Typically, a prospective homebuyer will instruct a surveyor after their offer has been accepted by the seller.
Vendor
The vendor is the legal terminology for the seller of a property.
Yield
The yield tells the purchaser how much annual return they are likely to receive on their investment. This is calculated by looking at the rental income and the property purchase price.
Edited: 28th November 2022