Why You Should Consider Investing in Romford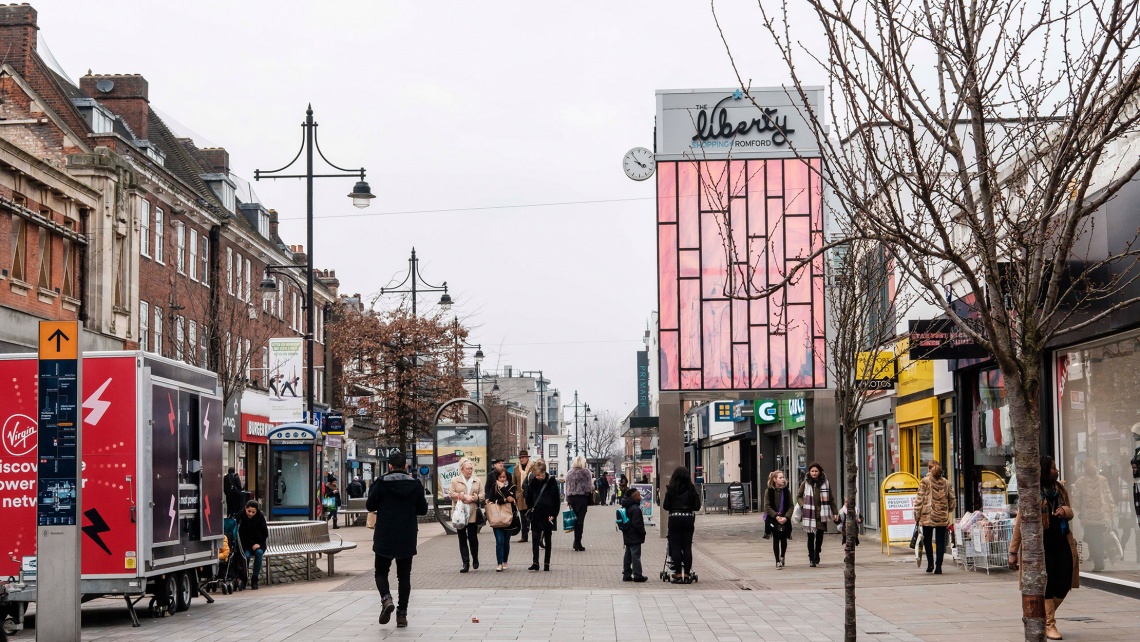 Romford, positioned in the London Borough of Havering, is renowned for being a large market town. Equidistant between the UK's bustling capital city and the peaceful Essex countryside, Romford is a popular location for commuters looking for an affordable base and investors looking for promising ventures.
The plethora of shops and nightclubs on offer, along with the abundance of green space and a 771-year-old market, make Romford an attractive location for anyone looking to invest in London's property market. With low crime rates, high employment rates and the imminent arrival of Crossrail in 2021, it is no wonder that there is a rising demand for investment in the area.
Romford: Havering's Principal Town
With a famous market dating back to 1247, the town is thriving with history and still often gets referred to as the "capital of Havering". The introduction of a railway line in 1839 drew new inhabitants to the town who were seeking an easy commute into London and employment in Ind, Coope & Co.'s brewery - the town's main industry at the time. This influx of residents led Romford to transform into a large town and it is now the principal town of Havering, boasting an estimated population of 18,012 (2016 figures).
Property
Property Type is Varied in Romford
As of February 2017, there were 106,032 households in the London Borough of Havering and, in 2015, 55,570 of the Borough's properties were three bedroom houses. Havering also had 31,430 semi-detached houses in 2015 - the fifth highest collection of out of all the London boroughs. Romford has a similar story: in 2017, there were reportedly 7,960 properties in Romford Town itself and these were predominantly large, three bedroom, semi-detached houses dating back to the 1930s.
Due to a population surge in the late 19th century onwards, Victorian and Edwardian terrace housing typically line the streets near Romford Town. There has also been a rise in new-builds and modern developments in the area over the past decade; in the London Borough of Havering, there were 640 new homes built between April 2014 and March 2015, and Havering Council plans to build over 3,500 more new homes within the next ten years.
Property Prices in the Area
According to Barclays, the average price for property in London is above £500,000, but the current average property price in the London Borough of Havering is £391,871. This makes it the third most affordable borough in London after Barking and Dagenham, and Bexley; median property prices for the former stand at £303,727, and the latter at £362,154.
Overall, the average price for a property in Romford is currently £358,850 according to Zoopla's Zed-Index. Prices for detached properties are averaging at around £658,000, while flats are selling at an average price of around £233,000. Rightmove found that the average price of property in Romford over the past year was £348,699; this is a 6% increase from the previous year and an impressive 21% increase from £287,388 in 2015.
Romford Town itself is not as expensive as the likes of nearby Upminster, where the median price of a property in the second quarter of 2017 was £418,000, and Emerson Park, where property stood at a median price of £410,000.
Good News for Buy-to-Let Investors
Rental Yields in Romford
There is great scope in Romford for rewarding Buy-to-Let investments, as renting becomes increasingly popular and people choose to live further out, seeking more affordable accommodation accompanied with an easy commute.
Achieving an impressive rental yield from a Buy-to-Let property in Romford is not a rare thing, given that rental yields in Romford are some of the highest in the country. Using LendInvest's February 2017 Buy-to-Let Index and Land Registry Data, Which? found that Romford house prices experienced the largest increase (16.55% in capital gains over 12 months) declaring it the UK's top location for a lucrative Buy-to-Let venture. It also found that Romford offered the third best rental yield in the UK - an impressive 5.24%. Better yet, in 2015, JLL forecast that by 2020, rental prices in Romford would increase by 32.7%.
What's Drawing People to Romford?
The answer is simply affordable prices, easy commutes and job opportunities.
Havering has the highest net internal migration out of all the 32 London boroughs meaning that a lot of British people are moving to the area from other regions, and few are leaving. As living in the capital becomes more expensive, a large proportion of these migrants are coming from London after being priced out. This is great news for those looking to rent out properties on the outskirts of London, as there is a continuous influx of people looking for more affordable places to rent close to Central London with an easy commute.
While a proportion of the people moving out of London have jobs in the City that they desire to keep, there is also a mass of young professionals moving out of London seeking new employment. Regeneration in Romford will bring more jobs opportunities and this, in turn, will attract young tenants.
Crossrail
The £15bn transport project connecting East London with West London with easy, quick commute times will heavily impact Romford's prices and its residents' lifestyles. The Telegraph has reported that house prices within a mile radius of any of the 40 Crossrail stations have already shot up by 66% following the project's announcement in 2009, according to research by Hamptons International.
With the Elizabeth line, people travelling from Romford can expect to reach Liverpool Street and Canary Wharf in 27 minutes, Ealing (in West London) in only 46 minutes and Heathrow Terminals 2 and 3 in around an hour.
Property Available
It is important to consider that while property prices are low in comparison with other areas of London, they are steadily increasing. This suggests that investing now while property is relatively inexpensive will deliver fantastic potential to make a healthy profit through long-term capital growth, as demand for the area soars following proposed regeneration plans and the success of Crossrail.
Papermill House
Galliard's latest redevelopment project, Papermill House, comprises a fantastic collection of 115 studio, one, two and three bedroom apartments. Situated a 13 minutes' walk from Romford station for forthcoming Crossrail connections, residents of Papermill House couldn't be better located.
This development is now sold out. Please get in touch on 020 3409 2270 to discuss alternative options.
St Edwards Court
St Edwards Court is Galliard's latest office conversion featuring105 modern apartments and located just a ten minutes' walk from Romford Town Centre and Romford rail station.
This development is now sold out. Please get in touch on 020 3409 2270 to discuss alternative options.
Edited: 7th September 2023