20 Facts About Canary Wharf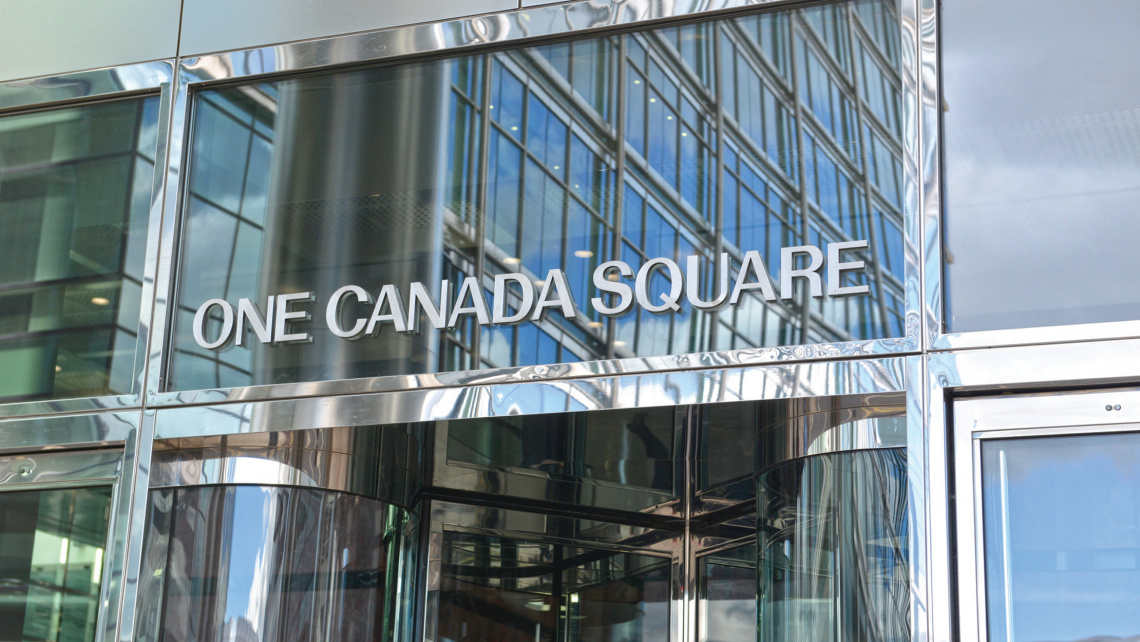 Canary Wharf - part of London Docklands, on the eastern edge of the City - is the financial capital of London. There is much more to this area than just high-rise offices, with a long history, continual redevelopment, plus tons of shopping and leisure options.
Here are 20 interesting facts about Canary Wharf that might make you look at London's financial district in a whole new light:
1. In 1802, the West India Docks were the world's busiest shipping port and the heart of the British Empire.
2. Canary Wharf is located on the strangely named Isle of Dogs. The Isle of Dogs was first mentioned in Henry III's papers and it is thought that Edward III kept greyhounds here.
3. Canary Wharf itself takes its name from the sea trade with the Canary Islands, whose name originates from the Latin 'canis' (dogs).
4. One Canada Square was the first Canary Wharf building to be built during redevelopment, and stands at 235m tall.
5. Canary Wharf has 14m sq. ft. of retail and office space.
6. There are around 105,000 people employed at Canary Wharf, and this number is expected to double over the next decade.
7. The average salary in Canary Wharf is £100,000.
8. Canary Wharf has three shopping malls: Canada Place, Cabot Place and Jubilee Place.
9. Canary Wharf Tube station is big enough for One Canada Square to lie down in it, and has a total of 20 escalators.
10. Crossrail is due to open in 2022 and will include fast links to the City of London and Heathrow.
11. Canary Wharf has its own international airport, London City Airport, which serves over 30 destinations.
12. The biggest Waitrose in the country is located at Canary Wharf and it even has a temperature-controlled wine cellar with tastings.
13. 1,000 ships still pass through the docks each month.
14. Regular cleaning has made the docks water more attractive to various species of freshwater and saltwater fish including flounder, plaice, bream and rudd. The docks are regularly used by aquatic birds, and seals have even been spotted in the North Dock on several occasions.
15. Possibly the fanciest restaurant in the Docklands is the Boisdale, which boasts a cigar menu as well as a vast selection of meats and game.
16. Canary Wharf is surprisingly peaceful, as the district is free from major roads and the DLR is very quiet.
17. Canary Wharf is one of London's greener areas; there are some fantastic parks, particularly to the south, and Jubilee Park is effectively a roof garden built above an underground station.
18. Canary Wharf hosts more than 100 art events every year and there are more than 60 works of art by 45 artists and designers on public display.
19. Over the summer, the Canary Wharf Summer Screens are erected and you can sit back, relax and enjoy your lunch al fresco-style whilst watching Wimbledon, World Cup or other notable televised events.
20. Canary Wharf provides one of the best spots in the city to watch and soak up the festival atmosphere of the London Marathon.
Here at Galliard Homes we recognise the London Docklands as a prime investment opportunity and in the early 1990s we helped pioneer its regeneration.
Comprising five residential buildings and a leisure complex as part of a brand new, world-class Docklands development - just five minutes from the heart of Canary Wharf - Harbour Central will house an exceptional range of luxury apartments. With Crossrail services set to commence in 2022 from Canary Wharf station, this is an investment opportunity not to miss.
Harbour Central is now sold out. For more information, please visit the development page or use our property search tool to find other available properties. Alternatively, call us on 020 3409 2270 to speak with our team.
Edited: 2nd November 2023