Get to Know Harbour Central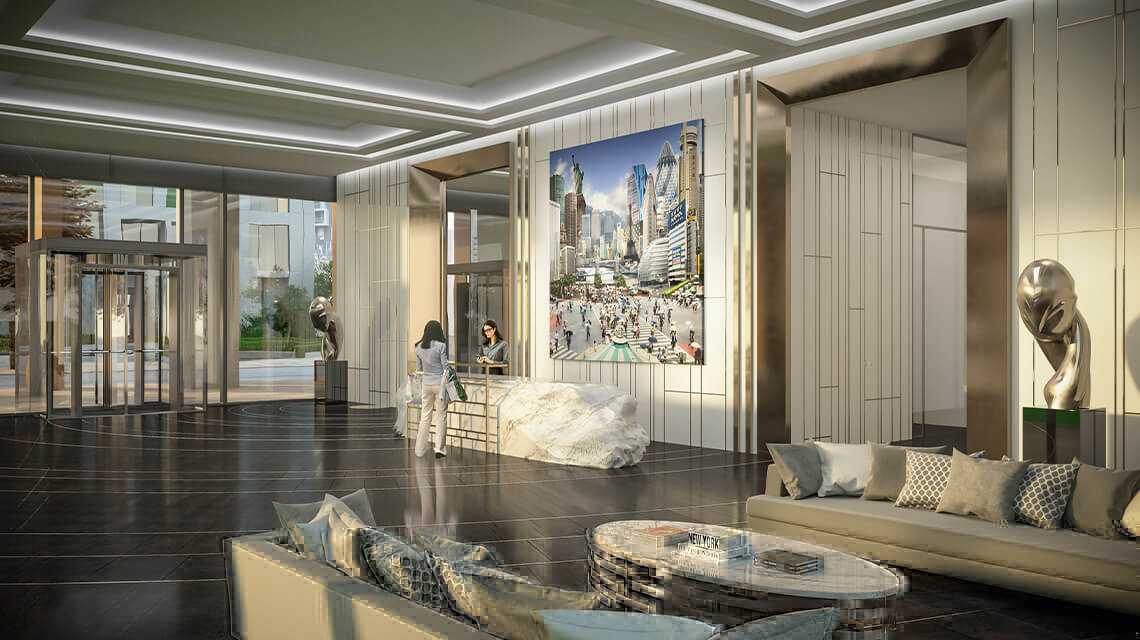 Harbour Central is a brand new development which Galliard Homes is proud to present, and it could even be said to be the epitome of opulence and sophistication; offering residents the opportunity to live that ever-coveted cosmopolitan London lifestyle.
This extensive development, comprising five residential buildings, will cater to both the hustle and bustle of city life - being conveniently close to Canary Wharf - and also provide a relaxing atmosphere with the river Thames just a few minutes away - perfect for leisurely evening strolls. If the English weather does not prove ideal for walks along the river, then the gym and spa facilities that this development has to offer should certainly be appreciated after a long and stressful day at the office, or even a long day shopping in the impressive malls close by in the centre of Canary Wharf.
The Exceptional Aspects of the Development
The reason that Galliard Homes believes that Harbour Central is particularly impressive is because when completed, there will be a total of 642 private apartments, eight of which will be luxurious penthouse apartments. The facilities will exceed all expectations with the elite 'Residents' Club', available with something to suit everybody and every mood; the cinema and library will be perfect for an escape from the craze of the crowded city, and of course the gym is ideal for maintaining an active and healthy lifestyle. If that already does not sound appealing enough, there is also a concierge service available which will add to the feeling of security for residents.
Galliard Homes is excited for the highly anticipated launch of Maine Tower on the 25th June, which is set to be the central feature of the whole development consisting of 297 apartments. Spectacular views of Canary Wharf combined with the contemporary and highly specified interiors add to Harbour Central's luxurious and unique yet homely atmosphere, ensuring the comfort and contentment of each and every one of its residents.
What the Area has to Offer
So, why is Canary Wharf the place to be? To name a few, it is full to the brim with a wide variety of restaurants, shops, bars, cafés and much more. It is not impossible to grow bored with the number of things that are available to keep everyone of all ages occupied in the area; various events occur throughout the year, which are always something to look forward. One can enjoy cultural activities with performances in the outdoor theatre; it is almost impossible to say no to a performance of Pride and Prejudice in Jubilee Park during the summer time. If the theatre is not for you, then perhaps the KERB sounds a little more tempting. Open five days a week (Monday to Friday), fresh and global cuisine is available from this diverse and charming market, which is located alongside the Quayside, just a short walk away from Harbour Central itself. If this location has not already swayed you enough, then health and fitness fanatics should listen up because the innovative sensation of Pscycle has just added to their chain and recently opened a studio in Canary Wharf. Theatre, food and fitness classes right at your fingertips, what could be better?
Yes, there is more; another reason why Harbour Central is in such a fantastic location is because of how easily connected you are to the rest of London, the convenience of the Jubilee line from Canary Wharf reaches Stratford in less than twenty minutes and the DLR to Bank is a mere eleven minutes, ideal for the busy London commuter. South Quay DLR station is also extremely close, so travel options are nothing to worry about when it comes to this development and it is definitely one of its best advantages. Bupa Health and Dental Care is also due to arrive in Canary Wharf in August of this year which adds even more to the attraction of the area.
It is easy to see why Harbour Central is something that Galliard Homes is really excited to introduce as a new London landmark; the combination of culture, security, luxury and convenience are just a few of the wonderful aspects that this property has to offer and will certainly not be a disappointment.
Search our full listing of flats for sale in Canary Wharf.
Edited: 8th August 2023