Canary Wharf: The Home of Choice for London's High-Flyers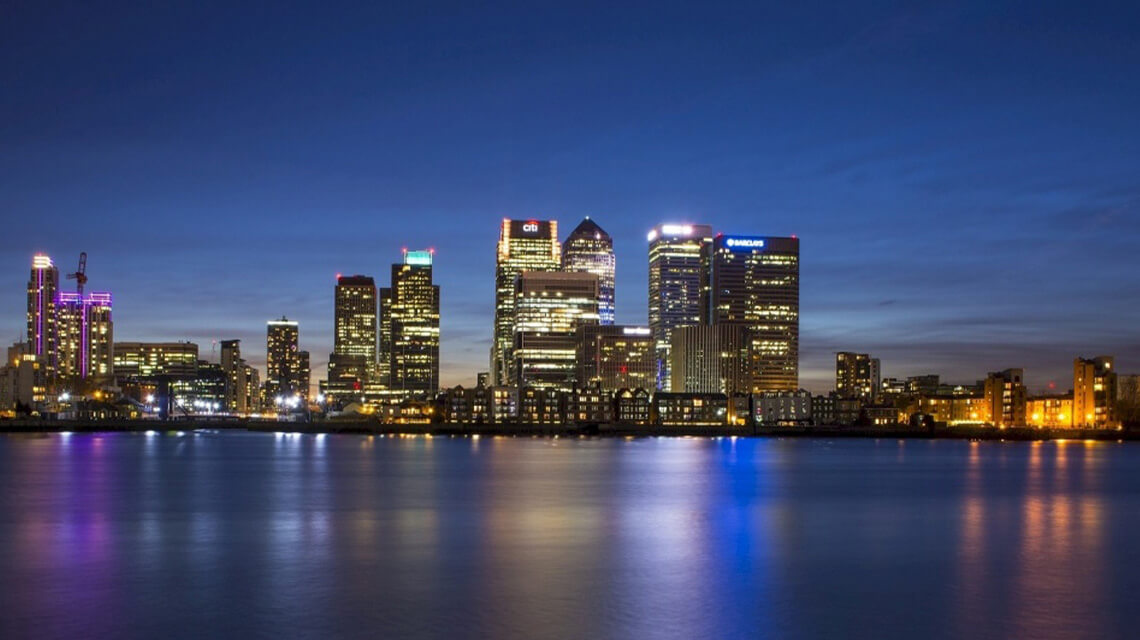 Whilst renowned residential districts such as Chelsea, Kensington, Mayfair and Notting Hill have a long history and a preserved reputation when it comes to five-star living, there's now a new kid on the block that's attracting London's elite - Canary Wharf.
The last 20 years alone have seen this East London district rise from a derelict backwater to one of the capital's most prized business centres; home to some of the biggest names in banking, financial consulting and media.
In terms of office space, Canary Wharf dramatically surpassed the Central London market in 2016 with rental growth reaching nearly 27%, ahead of Mayfair in the West End and St James' in the City of Westminster. Now, the next goal on the agenda is providing homes for its growing population as the area progresses as the destination of choice for London's high-flyers.
London's 'Highest Earning Postcode'
According to findings from WealthInsight, there's a millionaire in one in every 29 Londoners, placing the UK capital fifth out of 10 cities with the highest number of millionaires.
So where are all these wealthy professionals choosing to reside? Considering Canary Wharf is host to a variety of financial giants including Barclays, Citigroup, HSBC, J P Morgan, KPMG and Thomson Reuters - with more than 105,000 people working in the area - the natural progression has been for Canary Wharf to evolve as a thriving residential arena where professionals can live, work and play all within the same confines.
Today, Canary Wharf not only employs more bankers than the City of London, but the E14 postcode is now considered 'London's highest salary postcode', averaging at £100,000. According to WealthInsight, the Isle of Dogs is the 'area chosen by the majority of bankers' due to the appeal of being close to the office, whilst extensive regeneration projects have transformed its once rundown surroundings into a desirable urban milieu.
Canary Wharf's Integration and Expansion
Figures released by the Office for National Statistics puts Tower Hamlets number one in the UK as the fastest growing borough in terms of population, which is expected to rise more than a quarter - or 71,000 - to 355,400 by 2024.
According to proposals put forward by Tower Hamlets Council, in order to keep up with this demand, more than 20,000 new homes and 110,000 jobs are expected to be brought to the area by 2031. The fringes of Canary Wharf are also being targeted for future growth, including Poplar and Canning Town, where new developments are constantly being added to the East London skyline.
The summary of the Council's vision stated: 'Canary Wharf will be integrated with neighbouring areas in south Poplar and the Isle of Dogs, and will continue its global economic function as a business district.'
Booming Financial Centre to Five-Star Residential District
Despite Canary Wharf's vast history, there are very few buildings in the area less than 20-years-old, making it one of the most fashionable and 'on trend' locations in the capital for modern city living. Once just an office district, the area is now home to more than 300 shops, bars and eateries, whilst one of the largest public art collections in the UK also resides here. With enough high-risers currently standing and set to be built in the decade ahead to match the likes of Manhattan, Canary Wharf is the five-star residential district to watch.
Harbour Central
Situated just five minutes from the heart of Canary Wharf, Harbour Central is Galliard's latest residential village, set to comprise five residential buildings and a leisure complex - the 'Residents' Club' - to create the ideal environment for entertainment, relaxation and exclusivity. The reception foyer will feature the grand designs of Nicola Fontanella, whilst all 642 private apartments will incorporate premier specifications to complete the luxurious experience.
Harbour Central is now sold out. For more information, please visit the development page or use our property search tool to find other available properties. Alternatively, call us on 020 3409 2270 to speak with our team.
Baltimore Tower
Rising 450ft above the magnificent Canary Wharf skyline, Baltimore Tower will provide sensational panoramic views from the upper level apartments, whilst high-end amenities including a private residents' lounge, large screen cinema room and split-level brasserie, bar and restaurant will offer a haven of sophistication and style. Baltimore Tower is also set to be home to London's largest residential gym, adding to the appeal of this brand new, world-class development.
Orchard Wharf
Situated just five minutes from East India DLR station, within close reach of the Royal Docks and Canary Wharf, Orchard Wharf is the latest development to shake up the Docklands residential scene. With a striking architectural design, featuring a 23-storey principal tower and a second with stepped blocks of varying height linked at ground level, Orchard Wharf will impress with its innovative structure; whilst the apartments within will all form the perfect backdrop to a contemporary lifestyle with their elite specifications. Residents will benefit from a daytime concierge, plus access to the development's landscaped gardens and rooftop terraces.
Want to learn more about future developments in the London Docklands? Check out our article on the top investment opportunities surrounding Canary Wharf here.
Edited: 3rd November 2023