Living in Bishopsgate, London EC2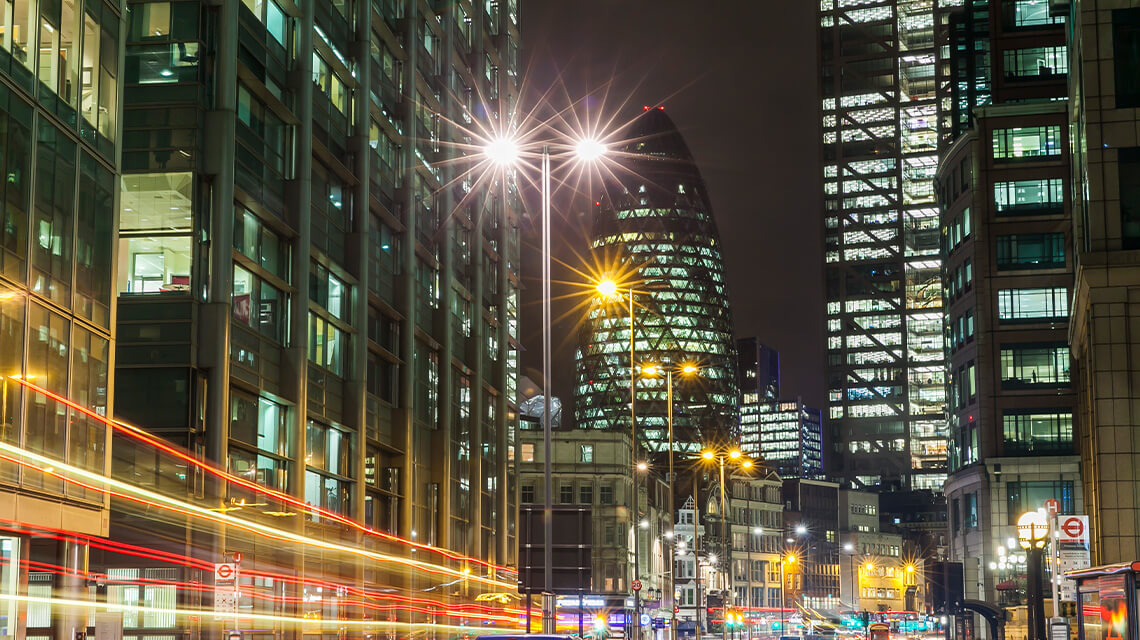 Located on the northeastern corner of the financial hub of the City is Bishopsgate, which is home to some of London's most iconic skyscrapers including The Heron Tower and Tower 42.
This area of the city benefits from being on the border of the affluent business district of the City and the cool and trendy area of Shoreditch. Bishopsgate also benefits from being on the doorstep of London Liverpool Street Station which brings thousands of commuters to the area each day and will also be proudly introducing the highly anticipated Crossrail scheme.
Property in Bishopsgate
Galliard Homes have a diverse array of properties across London and are proud to present exciting developments close to Bishopsgate in the City of London and in Shoreditch itself:
The Stage
Galliard Homes is excited to be able to introduce The Stage in Shoreditch; located on Curtain Road, this development will become a new landmark of East London. Showcasing over 400 luxury apartments, The Stage will effortlessly combine the history of Shakespeare's original Curtain Theatre with the deluxe standards of Galliard Homes, which will create an unforgettable development that will be a property investment opportunity not to be missed.
The Fusion
Set in a prime location perfect for the City commuter or the Shoreditch party-goer, this remarkable development consists of 26 apartments complete with superb specifications and incredible views of the City skyline. Now sold out, residents of The Fusion are able to enjoy the privacy of beautifully landscaped communal gardens whilst being within minutes of London's business hub.
The Fusion is now sold out. For more information, please visit the development page or use our property search tool to find other available properties. Alternatively, call us on 020 3409 2270 to speak with our team.
St Mary at Hill
St Mary at Hill is conveniently located close to Monument Underground station and just an eight minute Tube journey from Liverpool Street. Comprising 10 bespoke apartments, St Mary at Hill is finished to the highest quality possible, with outstanding interiors and unbeatable location making this development second-to-none.
St Mary at Hill is now sold out. For more information, please visit the development page or use our property search tool to find other available properties. Alternatively, call us on 020 3409 2270 to speak with our team.
History of Bishopsgate
Bishopsgate has a rich history full of culture but also misfortune; at one time, Bishopsgate was a place packed with coaching inns where many passengers stayed before their journey along the Old North Road. Miraculously, these inns survived the Great Fire of London but have since been demolished.
In April 1993, an IRA truck bombing caused mass damage to Liverpool Street station, the Natwest Tower and the area of Bishopsgate, totalling a monumental £1 billion worth of destruction to the vicinity.
Places of Interest
Food and Drink
Bishopsgate is home to an abundance of bars and restaurants that bring fine dining, diversity and history to the area. Dirty Dicks is a traditional British pub that serves your favourite ale, wine and hearty food and is the perfect place for a post-work beer and some grub. This pub also has a unique history behind its name, as it was inspired by a notorious occupant from the 18th century who was the owner of a warehouse nearby.
110 Bishopsgate, also known as the Heron Tower, is a magnet for tourists and Londoners alike as it is home to some of the city's most popular towers and even the UK's highest restaurant, Duck & Waffle. Another popular venue in the Heron Tower is undoubtedly Sushi Samba because panoramic views, cocktails and sushi will always be a winning combination. The Drift in the Heron Tower is another one to add to the bucket list; an extensive and contemporary restaurant that serves everything from bangers and mash to Persian lamb flatbreads and an eclectic cocktail menu that never fails to impress.
For a slice of fine dining, a trip to Tirage will be just the ticket as the exceptional French menu has been produced by David Moore, a Michelin-starred restaurateur. Guests can expect each dish to be paired impeccably with champagne and sparkling wine from the extensive selection provided. If French cuisine does not cut the mustard, then why not sample some authentic Scottish food instead at Boisdale of Bishopsgate; soak up the traditional Scottish ambience with the tartan-toned décor and tap your toes to the live jazz music that is played every night in the Piano Bar.
Cocktails and Mediterranean cuisine is a match made in heaven and Rocket Bishopsgate Restaurant will tempt you with its mouth-watering food and cocktail menu. Just a short eight-minute walk from Liverpool Street station, this restaurant boasts an open kitchen and contemporary interiors so guests will get a slice of Mediterranean life. However, if it is Japanese food that tantalises your tastebuds then you will definitely enjoy Tsuru. Connoisseurs of the Katsu curry will not be disappointed as this restaurant knows how to get it just right. The sushi and other Japanese classics will gave you an authentic taste of Japan and keep you coming back for more.
Entertainment and Culture
Bishopsgate and the area surrounding it has many exciting cultural and entertaining events occurring throughout the year and one of the favourites amongst Londoners and tourists is Broadgate Ice Rink. As the festive season sets in each year, this outdoor ice rink opens to the public and is only a two-minute walk away from Liverpool Street station. This ice rink will be sure to spread the Christmas cheer and is surrounded by an array of bars and restaurants so you can wine and dine once you have given back the skates. A location that offers up a slice of culture and education is Bishopsgate Institute; a plethora of events including lunchtime concerts, swing classes and other musical and cultural occasions take place here. Various course and classes are also offered here to keep you occupied, such as language courses, exercise classes, performing arts and more so you can divulge in a hobby that you have always wanted to try. If you want to exercise that musical bone then Bishops Square Amphitheatre is the place for you; located in Spitalfields, only a short stroll away from Bishopsgate, this modern amphitheatre holds a wide range of events and classes, the favourite amongst the community being the vibrant Tango classes.
For a truly cultural experience you should visit St Helen's Church; this church in Bishopsgate happens to be the biggest surviving parish in the City and it is also known as the 'Westminster Abbey of the City.' St Helen's was also the parish church to William Shakespeare himself when he was a resident of the area in the late 16th century.
Shopping
The great thing about shopping in Bishopsgate is that all of your favourite shops are all in one place and they are right in front of your very eyes as soon as you come out of Liverpool Street station; The Bishopsgate Arcade consists of the luxury beauty boutique Space.NK. apothecary where you will be able to track down all of your favourites to put on your vanity table. The arcade also houses the sophisticated clothing brands Karen Millen and Hobbs, in addition to the popular fashion label Timberland. If you need to take a break from carrying those heavy shopping bags then there are plenty of cafes for you to put your feet up and have a cake and a cappuccino.
Education
London School of Economics and Political Science (LSE)
Both of these universities are located near Temple station which takes a mere 15 minute Tube journey from Bishopsgate's nearest rail station Liverpool Street.
Find out further information about the top universities in London.
Local Authority
The City of London Corporation
Getting There
Tube
The nearest tube station is London Liverpool Street which operates the Central, Circle, Metropolitan and Hammersmith and City Lines. A journey to the West End on the tube takes a brief 15 minutes and to King's Cross St Pancras it will take a mere 10 minutes.
National Rail
Liverpool Street Station offers services towards Essex, Hertfordshire and Norwich.
Crossrail
Find out more information about the introduction of Crossrail at Liverpool Street Station.
Edited: 28th November 2023