10 Reasons to Live in South London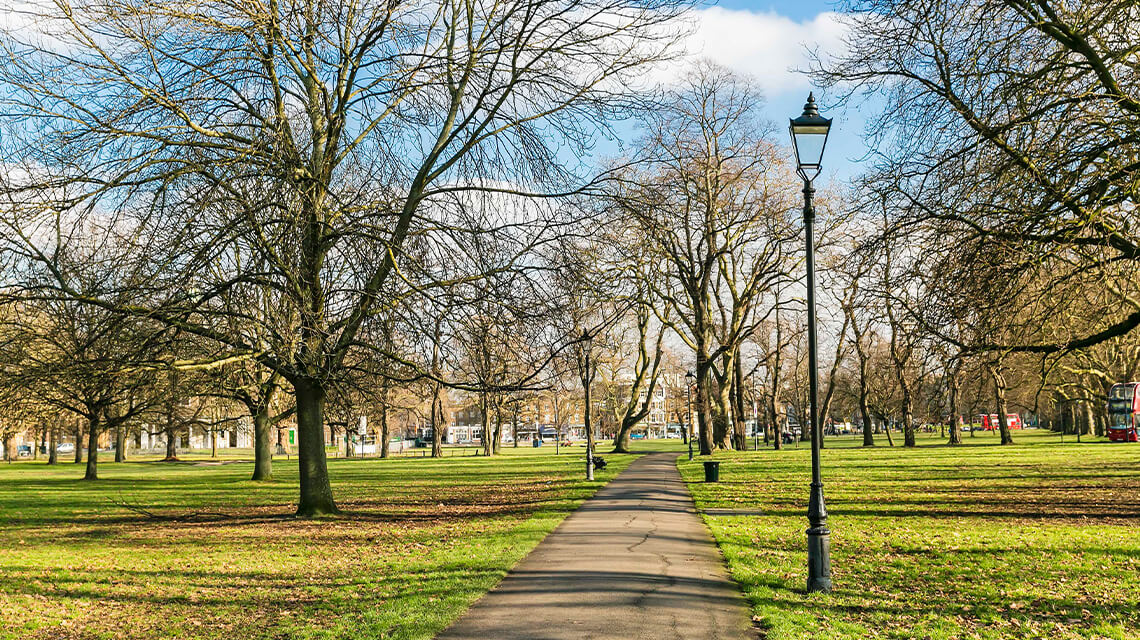 The divide between North London and South London can cause quite the stir in the capital, who knew there could be such a debate over the different sides of the river.
If you are ready for a change and looking to move into the big city, then South London could be the place for you. There are countless reasons why south of the river is so appealing, so we narrowed it down to some of the best ones:
South London boasts some of the best parks in the capital, picnic on Clapham Common, jogging by the lake on Wandsworth Common and marvel the beauty of the largest enclosed green space in London, Richmond Park. In fact, 34% of South London is made up of luscious parks and green space which is more than North London at 29%.
To experience some of the capital's best foodie destinations, South London is the place to be. From global street food at Brixton Village Market to an endless selection of mouth-watering delights at Borough Market, the foodie possibilities really are endless. Clapham has also been host to the Foodies Festival where different Michelin star chefs and television personalities have shared and prepared a few of their favourites.
If you like to spot celebs in your free time then living in South London will be right up your street. With the likes of Keira Knightly and David Attenborough taking residence in Richmond, and Clapham being home to well-known names, including Vivienne Westwood and JK Rowling, you will never be far from a famous face or two.
Searching for new and trendy hotspots in London can seem like an almighty task, but not when you live in South London. Transformed areas such as Peckham and Brixton are just a couple of the coolest places in the city and are luring in more and more young and ambitious people who are looking for fun, culture and a more affordable place to live and party.
According to 'The City Living Survey' conducted by Time Out, South London's Clapham was voted the best place to live in London! Its mix of café culture, nightlife and family-friendly amenities gives Clapham its enticing pizzazz.
According to statistics, South London has a low crime rate, which is exactly what you look for when property hunting. Popular website, Find a Hood, have said: 'South London is better for being a safer, greener and more economical place to live.' If we are keeping score about the opposing sides of the river, South London has a lower crime rate than North London.
Unveil your cultural side, as there is something for everyone in South London, from the botanical wonders of Kew Gardens to the musical sensations of the O2 Arena in North Greenwich.
If you need a bit of a scare every now and then there are plenty of activities that will get your heart racing south of the river. Have the tree top experience that you've always wanted at 'Go Ape' in Battersea Park or pretend you are starring in a horror film at London Dungeons in Lambeth.
Many places in South London still remain affordable for first-time buyers, did you know that Wandsworth has the second cheapest council tax in the whole country. What's not to love?
South London is extremely well-connected to the rest of the city and is due to undergo major construction to further improve its transport links. The Northern line extension is going to be an excellent addition to Battersea, while the prospect of Crossrail 2 stations at Balham and Tooting Broadway will make them even more appealing places to live.
Edited: 6th December 2022