Introducing Crescent House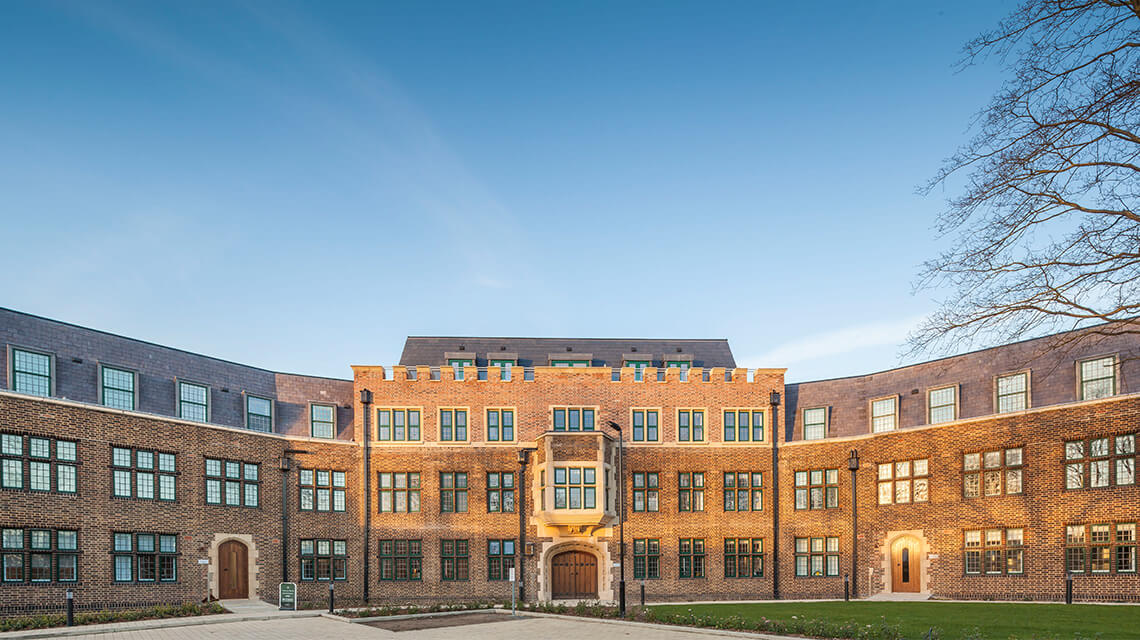 At Galliard Homes we are delighted to present Crescent House, our opulent new development situated on picturesque Crescent Lane in Clapham's highly-renowned conservation area. Releasing on February 28th, this development will be designed to impeccable standards and combine classic architecture with contemporary elegance; this will be the ultimate in London living.
Crescent House is only a few minutes' walk away from the 220 acre leafy expanse of Clapham Common and Clapham Common tube station. Residents of this exclusive SW4 address will have the best of both worlds; a peaceful abode within a gated development, on a quiet, tree-lined thoroughfare and easy access to vivacious Clapham and fast connections to the rest of London.
Royal Beginnings
According to the Domesday Book of 1086, the site of Crescent House was originally home to the Earl of Essex and served as a royal hunting lodge. Further residents of the land included, Dr Henry Atkins (physician to King James I and Charles I) and property developer Francis Child, a relative of the Child & Co banking dynasty (a constituent of the current RBS).
Crescent House itself was built on the site in 1937 for the Union of Post Office workers. The building which still stands today is a striking example of Edwardian architecture; showcasing a crescent shape, grand manor-house style entrance, arched windows and feature brickwork.
Crescent House Today
The original main façade and wings of this stately building will be retained and their prominent architectural detail will be extensively refurbished to their former glory, whilst the central section of Crescent House will be newly built.
Once completed, our chic development will have transformed this 0.9 acre site into a prestigious residential address with luxurious and bespoke interiors. Crescent House will offer 36 highly-refined one, two and three bedroom apartments, two penthouses, parking facilities and charming, communal landscaped grounds.
Cosmopolitan Clapham
Clapham is an exciting and vibrant district with a very unique feel. From ultra-trendy bars and quirky boutiques to farmers markets and its very own independent arthouse cinema; there is no doubt that this has become one of the most popular places to see and be seen in south London. Clapham is also home to Clapham Common - a luscious, 220 acre area of flourishing parkland.
Coveted Address
Stephen Conway, Chief Executive of Galliard Homes states that Crescent House, 'Will be one of the most sought-after addresses in Clapham. The elegant manor-house style building will contain outstanding luxury apartments which will appeal to end-user buyers wanting to live close to Clapham Common and Clapham High Street.'
For full availability at Crescent House search here or contact our on-site sales office on 020 3770 6315.
Edited: 14th December 2022