City Professionals Head to Clapham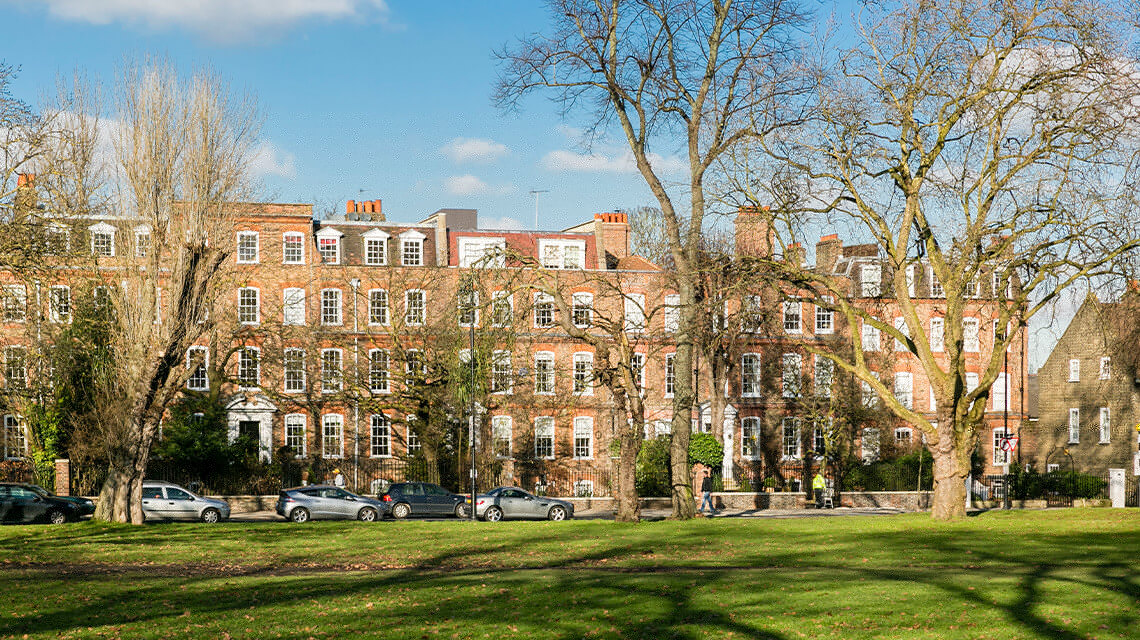 City professionals and ambitious twenty-somethings are heading to the bustling urban district of Clapham in South West London for their fill of an upbeat, sociable lifestyle, convenience to the rest of the capital, and affordable prospects for climbing the property ladder.
Home to Europe's busiest railway station, Clapham Junction, and more than 200 acres of parkland beauty at Clapham Common, this area has been a popular choice for families for decades, but a more recent trend is emerging and looks as though it's here to stay.
Expectations of owning a property in the centre of London are rapidly depleting for many first-time buyers, resulting in many now moving from the hierarchical districts including South Kensington and Chelsea to more affordable, yet equally inviting, destinations such as Lambeth and Southwark.
The City's financial workers and media staffers are now looking for edgy enclaves of the capital where they can enjoy vibrant nightlife and sophisticated dining experiences without the giant price tag attached, and now Clapham is emerging as South London's popular contender.
Clapham's Demographics
The Borough of Lambeth as a whole has a relatively young age populace, with the average age being 31 - the fourth youngest in London. It is also in the top 10 boroughs for people aged 20-24, and the top five for those aged 25-29. The majority of these are career-minded graduates looking for popular areas that will cater to their vivacious, contemporary lifestyle with its array of pubs, clubs and entertainment opportunities.
Bankers Are Heading Out of the Centre
As of February 2016 average flat prices in the City are more than 40% higher than in Clapham, sitting at a whopping £1,001,111 compared to £569,019 a little further south.
Many of the City's bankers are also feeling the heat and looking to make investments elsewhere in locations promising high rental yields and capital appreciation on their property in areas of regeneration.
Instead of paying six figures for a one bedroom property, more and more are deciding to invest in a two bedroom home with the aim of living there and renting the additional bedroom out to another professional. George Franks, Head of Residential Sales at Douglas and Gordon, stated that: "Playwrights are as likely to live next door to hedge-funders, but the majority of Claphamites are defined by an entrepreneurial spirit, and most have made their own money."
Pre-2008 when cash bonuses were high, the norm was for finance professionals to purchase multiple properties without living in them themselves, but rent them out as a side-business instead. Now, since they're looking for somewhere to suit their own taste and appeal to a potential tenant's, their priorities are convenience to London's business hubs and potential for future growth. City workers often work long, unsociable hours and so are less prepared to sacrifice a short commute for promising investments; they're looking for the best of both worlds, and they're finding it in Clapham.
According to lettings agencies Your Move and Reeds Rains, London's residential rents have risen by an average of 5.3% each year since 2011, and with Clapham now voted the best place to live in the capital, this district's desirability is set to advance even further.
Benefits of Moving to Clapham
Social butterflies will thrive here with Clapham's vast choice of chic cafes and eccentric eateries - plus its own summer music festival - offering a fantastic alternative to the bright lights of Central London.
Adding to the appeal, professionals commuting to Old Street for the rapidly-expanding technology hub, dubbed 'Tech City', will find an effortless commute of less than 20 minutes direct on the Northern line from Clapham Common Tube station.
Find out more about living in Clapham in our handy area guide.
Property Available
Crescent House
Nestled in Clapham's treasured conservation area, Crescent House's striking Edwardian architecture certainly catches the eye with its grand manor-house style entrance and ostentatious windows. The site was originally built in the 1930s for the base of the Union of Post Office workers; now refurbished to its former glory, residents enjoy refined, contemporary living amongst the development's eloquently-crafted landscaped gardens.
The development is comprised of 36 superlatively-designed one, two and three bedroom apartments and two luxurious penthouses.
Only a few minutes from Clapham Common's expansive parkland and Tube station, residents enjoy the peacefulness of living in a gated development surrounded by greenery, whilst being just over 10 minutes away from London Bridge.
To find out more about Crescent House and to view its availability, please click here to view the development on our website.
The Printworks
Encompassing sleek studio suites, stylish apartments and duplexes, plus a choice selection of penthouses and townhouses, The Printworks offers its residents exclusive artisan, warehouse living within a unique conservation area in a gorgeously-maintained building dating back to 1903.
Equipped with the finest specifications to set the scene for a comfortable and contemporary lifestyle, residents can enjoy a pampering experience in a fabulous South London location. A 24-hour on-site security and daytime concierge service provides utmost security whilst a piazza-style rear terrace forms the perfect space for relaxing and socialising.
Residents are within walking distance of Oval Tube station, offering services to Bank in the City in less than 10 minutes.
This development is now sold-out. Read more about this successful warehouse conversion.
Edited: 22nd March 2023