Why is Fitzrovia the Next Prime Location?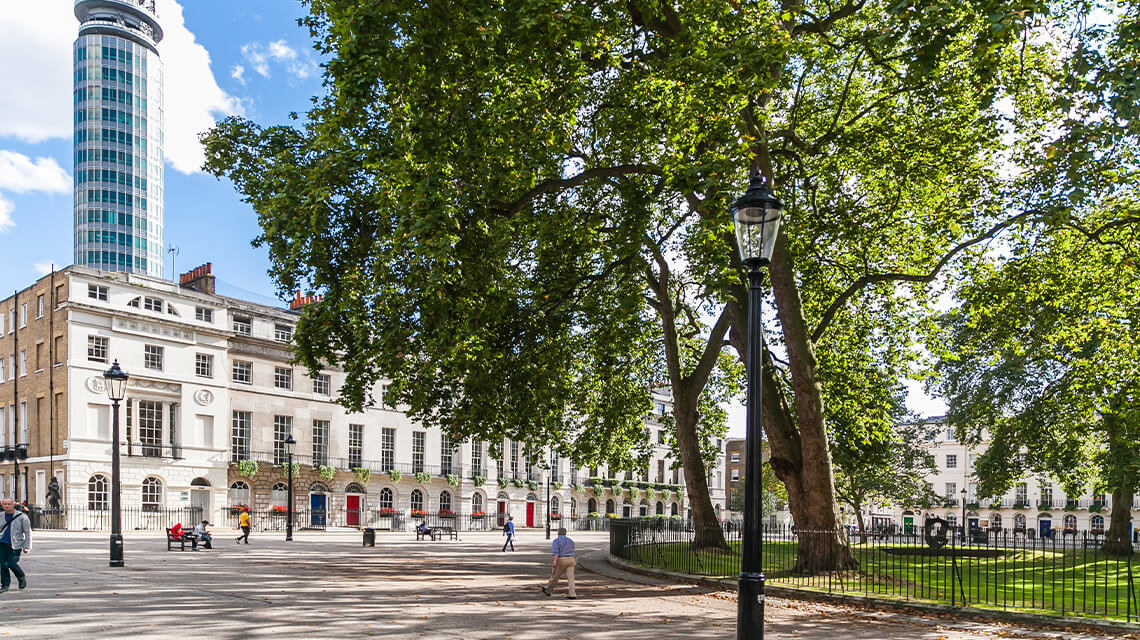 Fitzrovia is gradually breaking free from its bohemian and alternative reputation and is starting to make its name in the prestigious and Prime Central bracket in terms of the London property market.
Considering the fact that Fitzrovia sits in a supreme location, neighbouring areas such as Soho, Bloomsbury and Marylebone, it is no surprise that this district is a desirable place to live and invest in London.
Fitzrovia on the Rise
At present, properties in Fitzrovia are on average an estimated £1,400 per sq. ft. and this figure is said to escalate to £2,000 in the space of the next two years. This incredible increase is a result of the development boom in the area and the Head of Sales and Lettings at Pastor Real Estate has said: 'Not only are new homes getting bigger in Prime Central London, but everything that comes with them is getting grander.' It is unlikely that Fitzrovia's status as Prime Central is going to slow down in the future because it has also been claimed by Knight Frank that the values within this hidden gem of the capital will grow by 66% over the next four years.
Luxury Properties
Looking for a luxury apartment in Fitzrovia?
Exclusive properties in the area are appearing at an impressive rate. Galliard Homes is extremely proud to act as selling agents for Frogmore's Hanway Gardens in the district of Fitzrovia. Comprising 18 bespoke apartments including two plush penthouses; this development will combine chic and classical elements effortlessly which will make it the epitome of sophistication. Ideally located just across the road from Tottenham Court, Hanway Gardens will be the perfect investment for the city commuter or anyone who is looking to live the high life.
Prime Central Location
Fitzrovia's location is utterly incomparable and it is surrounded by the retail haven of Oxford Street, the prestige of Marylebone and of course the trendiness of Soho, yet still manages to keep its own village charm and unique character. Just a stone's throw away from Tottenham Court Road Tube station, Fitzrovia will see the highly anticipated regeneration of the area that will include the introduction of Crossrail and the development of new buildings consisting of both retail and residential space. It is clear that the property market in Fitzrovia is evolving significantly and is catching up to its neighbouring districts such as Marylebone and Mayfair.
Edited: 18th November 2022