10 Reasons to Live in North London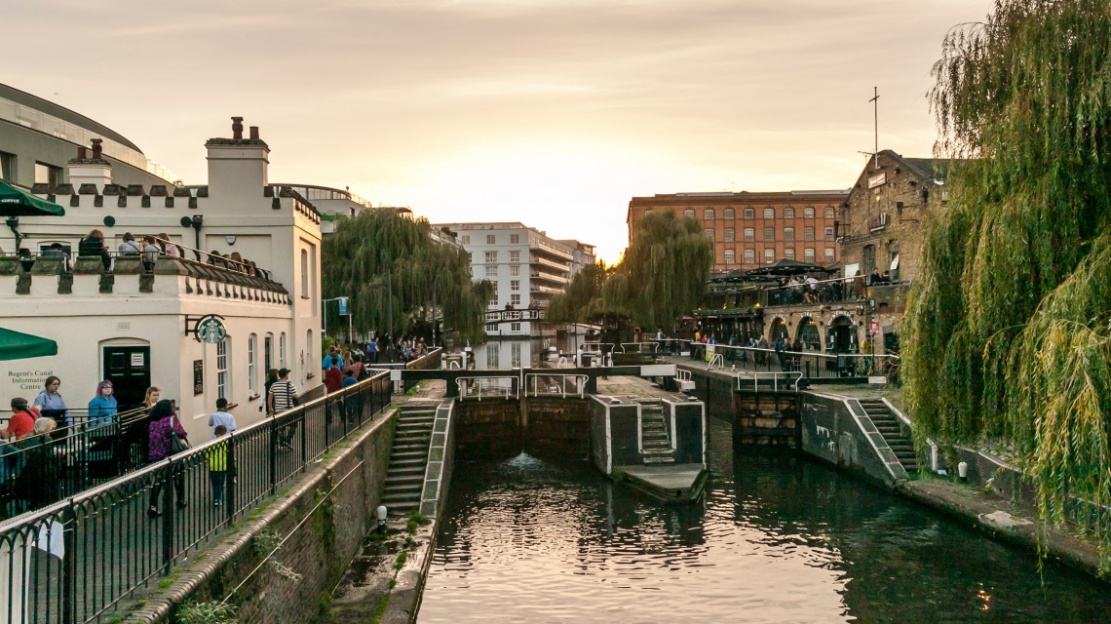 As one of the oldest and most culturally varied cities in the world, each corner of London provides something uniquely different to the others and it's these quirky diversities that attract certain individuals to one area over another.
Given this, just what makes North London so inviting?
1. Greenery
It has been suggested that London is the greenest city in the world with almost 40% of the city's greater areas covered by green space and North London is no exception.
For outdoor living, Alexandra Palace (also fondly known as Ally Pally) consists of 196 acres of green expanse and includes an ice rink, boating lake, pitch and putt course, deer enclosure, skate park and soft play. Take a break at the Grove Cafe or garden centre for a chance to get your fingers green.
Situated nearer the city centre is Regent's Park, a stunning expanse of parks and open space once occupied and used as a hunting ground by King Henry VIII. This royal park abundant with wildlife, flora and fauna, contains many sporting areas, a unique open air theatre and a number of cafes to relax in.
2. Historical
Cemeteries are not usually top of the tourists visiting list but Highgate Cemetery is far from macabre. With its Gothic overtones, it delivers an atmospheric slice of Grade I listed Victorian history. Visitors are able to wander around the ivy-covered graves of recognized individuals such as the philosopher Karl Marx, writer Beryl Bainbridge and novelist, George Eliot.
3. Transport Links
Crossrail is set to transform London in its entirety with North London seeing a huge benefit from this new line from the links at Liverpool Street and Tottenham Court Road.
The area of North London is also fantastic for international travel, too, with a flourishing airport situated towards the east of Luton town centre. It offers flights to a number of European destinations such as Barcelona, Florence and Milan, as well as Scotland and Ireland.
4. Attractions
One of the biggest attractions in the northern suburbs is London Zoo - the world's oldest scientific zoo. Animal enclosures include the Gorilla Kingdom, Penguin Beach and The Reptile House, allowing for family fun all day long.
Moving from real life creatures onto mythical ones, step into the world of Harry Potter and his friends at Warner Bros. Studio Tour London for a truly magical experience. Witness the original Hogwarts Express steam engine and a recreation of the Platform 9 ¾ or take part in the studio tour. The latter offers a glimpse at special effects, costumes and sets from the series such as Diagon Alley and the Gryffindor common room.
5. Quirky Culture
Camden is North London's hot spot for somewhere entirely different, slightly off the wall and most certainly 'alternative'. A mecca for tourists, especially on a hot summer's day, it offers an extremely unique atmosphere nestled along the pretty waterways of Camden Lock. This is the ideal place for a street wander as it is brimming with market stalls selling antique curiosities, vintage items, fashion pieces, jewellery, art, pop memorabilia, records and a medley of furniture pieces.
6. Celebrity Fame
In 1969, The Beatles made the zebra crossing on Abbey Road, St John's Wood one of the most famous roads in the world. In fact, its fame continues today with thousands flocking to the site each year to recreate the image of the band members walking across it in aid of the front cover of their eleventh album, 'Abbey Road'.
Nearby sits Primrose Hill, yet another desirable spot for celebrities. Past and current residents include model, Kate Moss, renowned chef, Jamie Oliver, and actor, Jude Law.
7. Sport
Sporting events take place all over the city and all year round with The London Marathon being a perfect example. However, it's North London that houses Wembley Stadium, the most famous stadium in the world. Events range from the FA Cup Final to music concerts such as the Foo Fighters, in addition to stadium tours including the changing rooms player's tunnel and the Royal Box.
The Emirates Stadium (home to Arsenal football club) is another landmark in North London that sees hoards of fans and visitors assembling at its doors throughout the year to see the Gunners in action. Explore behind the scenes with an audio-visual handset and gain insight into exhibits containing memorabilia like Charlie George's 1971 FA Cup Final shirt.
VIP tours are also available to Spurs fans who are interested in history and sport at White Hart Lane, Tottenham Hotspur Stadium. Like the other tours, the Legend tour includes trophy cabinets, memorabilia, the dressing room and its hall of fame.
8. Education
Learning centres also feature heavily in the North London area. Middlesex University is highly regarded and offers an international business school, media and performing arts and courses in law.
London Metropolitan University set in the centre of Holloway Road has a large European student population and provides courses in accounting, languages, travel and tourism.
9. Free Activities
For a special treat that will get the family excited, head over to Hampstead Observatory. Through the six-inch refractor inside a rotating dome, view the night sky and marvel at the stars and planets of the vast solar system.
Little Venice, its waterways and collection of eateries is considered one of the prettiest areas of North London. Jump on the bikes or opt for a stroll and savour the water views, narrow boats chugging past and restaurants, cafes and bars in this relaxed, metropolitan area of the city.
10. Something for Everyone
Whether you're part of a family, a young professional or student, there are living arrangements to suit everyone in North London:
Carlow House
Our renovation of a former Edwardian warehouse, complete with 1930s Art Deco architecture, now serves as a collection of loft-style living studios and apartments named Carlow House in Camden, right by Regent's Park. These are popular with those working in the city and students studying nearby.
Silver Works
Set in the Brent suburban district of Colindale, Silver Works offers a variety of apartments, disability-friendly apartments and luxurious townhouses. Perfect for inner-city commuters, Silver Works is just a 10 minute walk from Colindale station, offering journey times of less than 30 minutes into Central London.
Edited: 17th November 2022