Community Life in Luton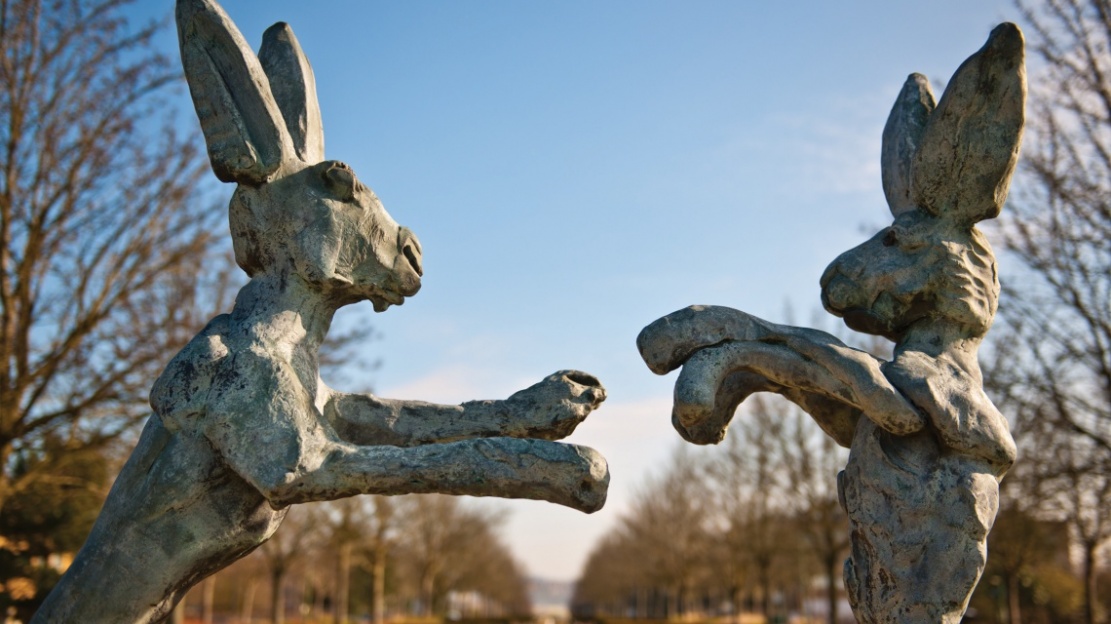 A strong, connected and vibrant community culture is always on the wish-list for those moving into a new area, and Luton is sure not to disappoint. Whether its cultural events, theatre shows or educational activities you're after, there's something for everyone to get involved in.
Nestled between Dunstable and Stevenage, and only half an hour by train to the centre of London, Luton is increasingly becoming the destination of choice for first-time buyers and families looking to set down their roots in areas circling the capital.
As well as its big business appeal and flourishing local economy, thanks to the success of its expanding business parks and London Luton Airport, one of the most attractive aspects of moving to Luton is its close-knit community culture.
The area is abundant with community centres, theatres, libraries and museums - all offering a variety of events, both educational and recreational, for all the family to enjoy. Many are run by local charities, promoting volunteering opportunities and allowing free access to many of the area's events.
Local Charities and Campaigns
Luton Culture
Luton Culture is the town's most prominent charity with a focus on preserving its heritage and encouraging locals to engage themselves in the arts and the variety of learning opportunities on offer. The charity works in conjunction with Luton's numerous community centres to put on shows, cultural and musical events, as well as classes for both children and adults.
Luton Airport is a valued contributor to the charity and the community as a whole, with more than 70% of the charity's annual turnover being accounted for by the airport, whilst 30% comes from commercial and fundraising activities. The airport also set up a Community Trust Fund, where every year it provides a grant totalling £50,000 to one of the area's charities in need of a financial boost.
Luton Culture also creates a number of community-driven projects and campaigns, including 'Luton in Harmony', whereby people who live and work in the area can wear a badge or sign up to the campaign as a sign of their civic pride. Its ethos is to acknowledge all communities that exist within Luton whilst promoting cohesion, as well as celebrating the area's dynamic past, present and future.
Whether you're looking to join a poetry society, a watercolour painting class, or a street dance extravaganza, you're sure to find a suitable hobby to immerse yourself in and meet new people.
Love Luton
Originally formed as part of the town's City Status bid, Love Luton continues to be the area's leading campaign to maintain its positive image and cultural identity. The campaign sets up annual events coinciding with both local and national occasions, including the World War I Remembrance Bike Ride, Summer in the Sun, whereby St George's Square is transformed into a beach holiday destination, and the sponsored Half Marathon.
Family Fun Venues
The Hat Factory
The Hat Factory, amply named after the manufacturing industry which first put Luton on the map, is now the home of Luton's leading performing arts centre, hosting theatre shows and supporting local emerging artists with its development schemes and workshops. This is the place for weekend family fun; the open-mic comedy bar is a particular favourite where anyone over the age of 16 can take part on stage and enjoy a night of laughs.
Luton Library Theatre
Located on the third floor of Luton Central Library, Luton Library Theatre offers both amateur and professional performances in drama and music, with shows including a Jane Eyre musical, The Comedy Bar and Baesment Live
Stockwood Discovery Centre
Stockwood Discovery Centre offers free entry to visitors, boasting beautiful gardens, an expansive children's playground and a quaint garden café for enjoying a sunny afternoon amongst its floral surroundings.
Every spring, the centre holds a country fair that's always a big hit with the locals. From creative craft stalls to delicious fresh food at the farmers' market, falconry experiences and beekeeping demonstrations, it is hard to believe this quaint, community hotspot is less than a half an hour commute from buzzing Central London.
Luton Carnival
Dubbed the 'largest one-day carnival in Europe' - second only to the Notting Hill Carnival - the Luton Carnival is the event that everyone looks forward to. It is held every May Bank Holiday, attracting more than 150,000 people to watch the masquerade of sounds trucks, dance troupes, circus acts and DJs as they make their colourful procession from Wardown Park through St George's Square.
Property in Luton
The Landmark
The Landmark comprises an exceptional range of new studio, one and two bedroom apartment - all fitted with high-tech appliances and an array of stylish finishes for contemporary finesse.
Perfectly placed for commuters, just a 10 minute walk from Luton station which offers a short 25-minute journey into London St Pancras, this is the perfect opportunity for first-time buyers looking for an affordable property close to the capital.
The Landmark has now sold out, for further information about this property please click here to view the development on our website.
Carlton House
Galliard Homes is proud to present its latest Luton development, Carlton House, situated just 15 minutes' walk from the town centre.
Comprising 124 studios and one bedroom apartments, this is the ideal opportunity for both investors and owner-occupiers looking for a home within close reach of Central London. Properties start from just £139,995 and all come fully-furnished for added convenience and less stress.
Buyers also have the chance to choose from two additional offers - either one year's service charge break or one year's letting and management fees paid, also for a year.
Carlton House has now sold out, for further information about this property please click here to view the development on our website.
Edited: 17th November 2022