Living on Old Street, London EC1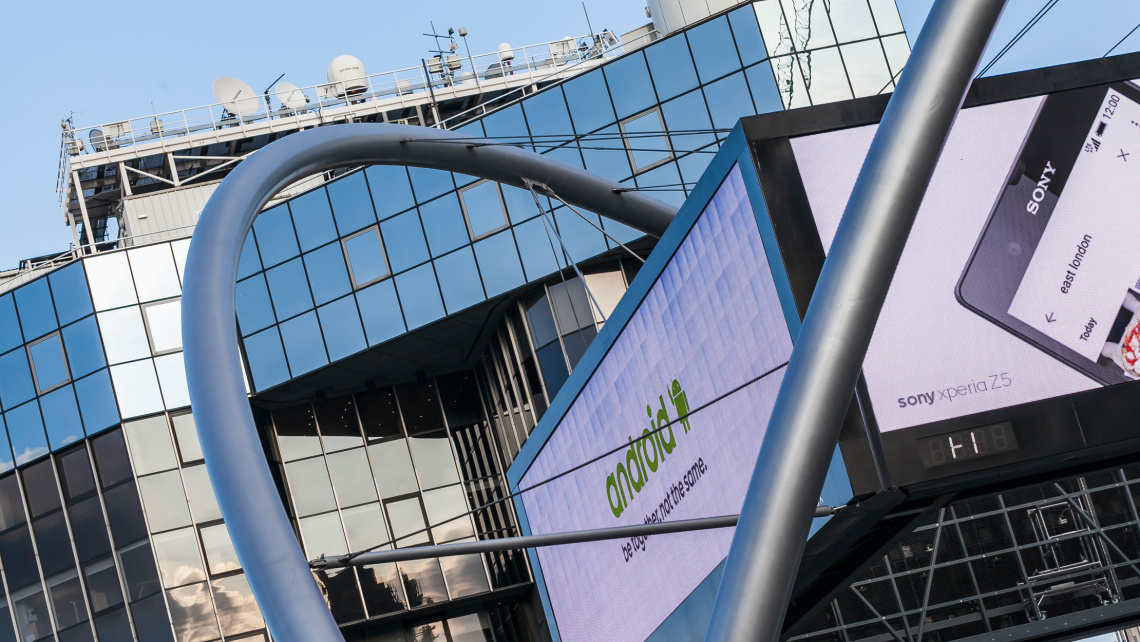 The famous Old Street is one of the many vibrant streets of Shoreditch, starting from Clerkenwell leading out to Shoreditch High Street. Shoreditch has become well known for its street art and designs which has established Shoreditch as the centre of the art world.
Its perfect location provides excellent public transport links including Old Street station; providing easy access to the City and surrounding areas. Old Street is in close proximity of the City for workers and within walking distance to local bars and restaurants.
Property in Old Street
The Stage
Galliard Homes proudly presents The Stage in the heart of Shoreditch and just minutes from Old Street. This mixed-use development will offer a 37-storey residential tower, offices and retail facilities. The development will be built alongside the remains of Shakespeare's famous Curtain Theatre, built in the 1570s. The Stage will host London Borough of Hackney's first ever scheduled monument within the building.
The Fusion
The Fusion, developed by Galliard Homes is situated close to Old Street amongst the urban streets of Shoreditch. The development offers lavish one, two and three bedroom apartments. The building will have outstanding views across the City skyline.
History of Old Street
Old Street is proposed to have once been part of an old Roman road in the 13th century that connected Silchester and Colchester. Many historical buildings from the 18th and 19th century still stand on Old Street and its surrounding area including Shoreditch Town Hall. The Town Hall was first built in 1865 and has been newly renovated adjacent to Hoxton Street.
Places of Interest
Culture
Pure Evil
Pure Evil is situated just minutes from Old Street in Hoxton which showcases urban street art. The gallery hosts workshops, film nights and live music sessions. The Victorian-style gallery was opened in 2007 displaying key British artists and their success.
Shopping
Shoreditch became home to the world's first pop-up shopping Precinct, BOXPARK, in 2011. BOXPARK is built up of shipping containers that include small pop-up shops. The shops are ideally located just a quick 10 minute walk from Old Street station on Bethnal Green Road. The shops include fashion galleries, cafes and restaurants.
Aida
Aida is one of the many unique vintage shops on Shoreditch High Street covering two floors of stylish attire including chic Indie labels TBA and Wondaland. Don't let the small exterior fool you as this boutique not only sells stylish clothing for men and women but there is also an in-store café, hair salon and make-up artist. Aida is the perfect location to complete a vintage look as your hair and make-up can be created to match the look. When you need a break from shopping, you can purchase a delicious homemade cupcake from the in-store café.
Spitalfields Market
Spitalfields Market located on Horner Square is a well-known local market place with over 150 stalls each week. Spitalfields is London's oldest Victorian market hall open seven days a week providing a combination of traditional and modern market stalls. For those searching for vintage fashion, homeware and unique jewellery designs, Spitalfields is the first destination.
Food and Drink
Busaba Eathan
Busaba Eathan has 14 highly renowned restaurants in the UK including Hoxton Square located just a five minute walk from Old Street station. The Thai restaurant offers a range of stir fries, salads and curries. The soothing atmosphere provides a tranquil setting finished with candle-lit tables and floating flowers.
Education
City University London
UCL Institute of Ophthalmology
Cass Business School
The University of Law London
For further information on London's top universities, take a look at our detailed guide.
Local Authority
Getting There
Old Street has great transport links and connections with its own train station and neighbouring Liverpool Street station. Old Street Underground station is placed at the intersection of Old Street and City Road providing the Northern line and the soon-to-be available National Rail line. The Northern line connects Old Street to many London hotspots including Camden (9 minutes), London Bridge (4 minutes) and Edgeware (33 minutes). For those who prefer the outdoors, Boris bikes are available around the area with improved cycle lanes.
Edited: 26th October 2022