Start-ups Across London
18th July 2016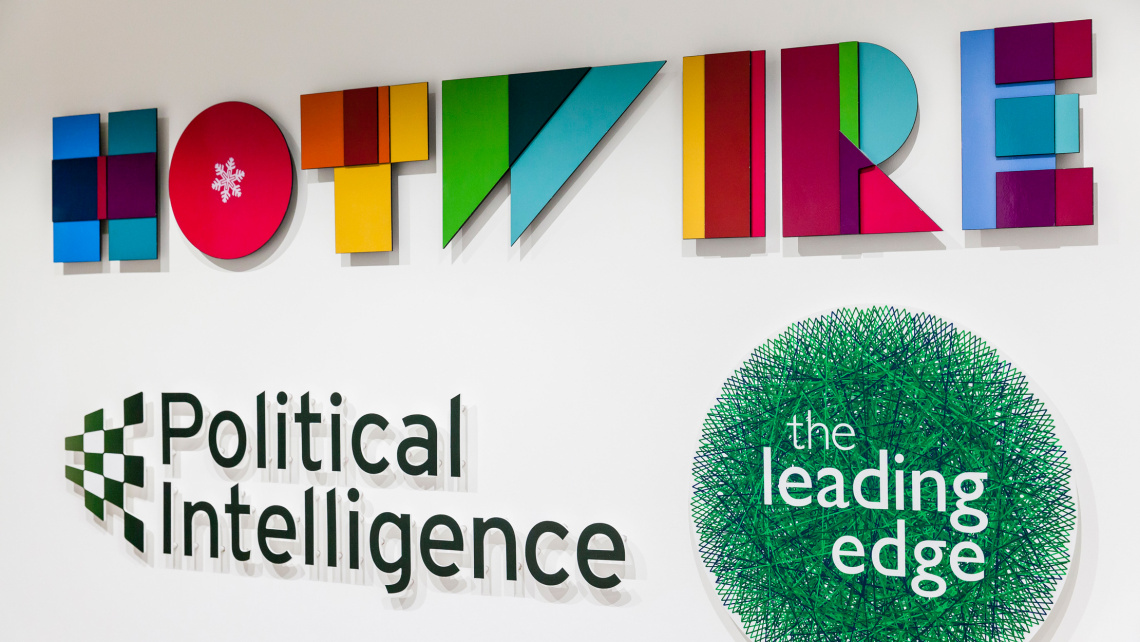 From FinTech to fashion, London's start-up scene is skyrocketing. Last year saw more than 600,000 new businesses set up across the UK and approximately 30% of them were located in the capital - rising more than 200% in the tech scene alone - making London the number one city in Europe for supporting new businesses, according to the European Digital City Index.
With a solid financial hub, a large domestic market, strong trade links and one of the most dynamic cultural centres in the world, it's clear to see why those looking to be the cutting-edge frontrunners in their field head to London to grow, gain exposure and harness success.
Onwards and Upwards
Tech City UK found that around a sixth of the 1.46m people employed in the digital sector across the country are based in London - that's more than the tech population of Reading, Manchester, Leeds, Bath and Bristol combined! But London is still not at its full capacity. Over the next 10 years, it's expected that the number of digital technology companies in London will rise to 45,000, contributing more than £12bn of economic activity, according to Oxford Economics; this compares to £1.3bn raised in 2015 and less than £100m in 2010.
Where Are They Based?
Ranked the world's most innovative city, London's dynamic culture and versatility is one of its most prolific assets. The capital is home to a variety of niche business pockets, such as Kings Cross - also known as an 'Internet of Things' centre - which will soon be home to Google's new London headquarters, and Shoreditch which is set to welcome e-commerce giant Amazon to Principal Place in 2017. Each start-up sector has its own dedicated corner of the capital, depending on the reputation of the area; for instance FinTech enthusiasts head to either the City or Canary Wharf, whilst visual effects and animation gurus head to Soho, and fashion start-ups take to Shoreditch.
Read about London's leading and up-and-coming start-up destinations:
Tech City
Back in 2010, Prime Minister David Cameron sought to latch onto the potential of East London's flourishing tech community and support its growth, and thus Tech City was born. Despite being in only its sixth year, Tech City - which covers Old Street, Shoreditch and Moorgate - is thriving and is now ranked the third largest technology start-up cluster in the world after San Francisco and New York City.
Home to:
Camden and Kentish Town
Home to a number of iconic music venues, vintage hideouts and its eponymous market, Camden is now emerging as a key player in London's tech industry and start-up scene, adding to its reputation as London's third largest business district after the City and Westminster. The surrounding area, including Kentish Town, is now welcoming brand new work spaces to accommodate the influx of new businesses looking to move to the area, such as Interchange which opened in late 2015.
Home to:
Canary Wharf
Last year, 13 of the capital's 140 freshest FinTech start-ups chose the E14 postcode as their new residence, according to CBRE. Creative London's Dan Hanmer also stated that 'Canary Wharf has been an ideal home for FinTech start-ups hoping to stand on the shoulders of the financial giants in the area'. Take Level 39, which is now in its third year and has already taken on the status of Europe's largest technology accelerator for finance, retail, cyber-security and future cities technology companies; offering workspace for 170 start-ups and counting.
Home to:
Croydon
Dubbed the 'Silicon Valley of South London', Croydon is now one of the capital's fastest-growing digital hubs with around 1,500 techy businesses in the area - having risen nearly 50% from 2011-2014. The Borough now has its own 'Tech City', established in 2013 as a non-profit organisation to nurture budding entrepreneurs in their start-up venture.
Home to:
Coming Soon to the Olympic Village
East London is set to welcome yet another tech titan in the form of a new digital quarter - Here East in Stratford's Olympic Park. The aim of the development is to build on the 'creative and entrepreneurial heritage of Hackney Wick to create a thriving commercial space, providing more than 7,500 jobs on site and in the local community'. A number of new and existing software development and creative media companies are expected to make this their new home once it becomes fully operational by 2018.
Edited: 9th April 2021