London Ranked the World's Most Innovative City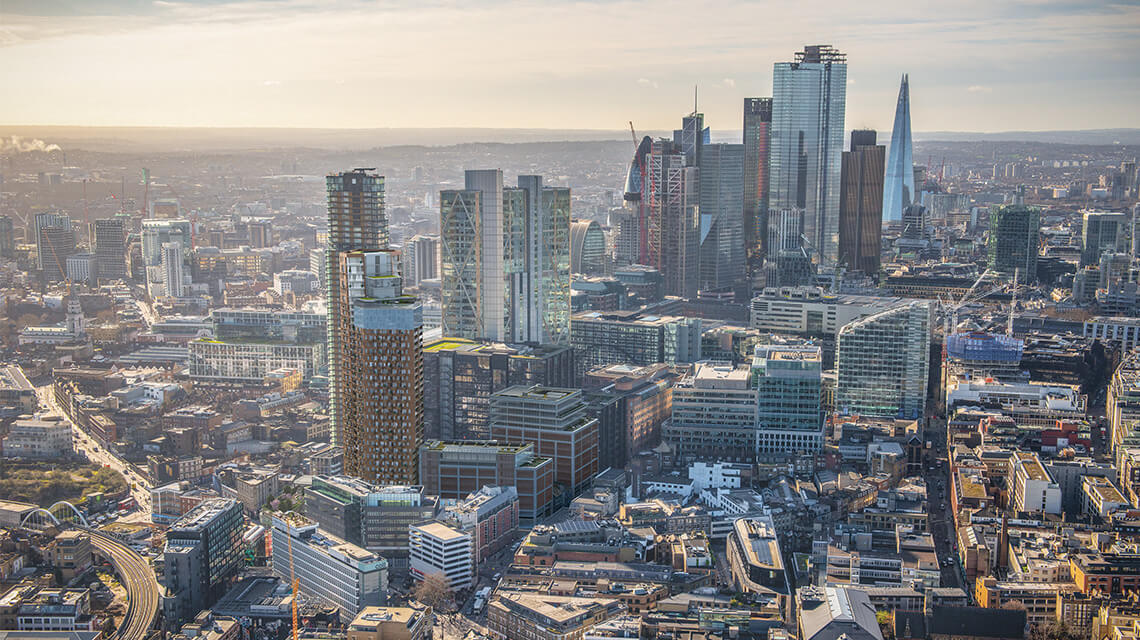 Having already been deemed a world city and a Super City, London has been ranked as the most innovative city for the second year in a row, making it very clear that the capital's immense presence on the global stage is only set to gravitate towards further success.
In 2014, London was acknowledged by major professional services company, PricewaterhouseCoopers (PwC), as the leader of 30 'cities of opportunity' worldwide, and in the same year attracted more than double the amount of foreign direct investment deals than New York City. PwC stated that London was 'technologically on top of its game'; whilst 2015 saw a wider recognition for the UK capital with its progressions in economics, infrastructural growth and environmental sustainability.
In one report, the answer to London's victory was attributed to it combining 'the technology and digital innovation of Silicon Valley with the Wall Street financing heritage of New York, and the policy-making of Washington DC - all in one phenomenal city'.
Following recent successes such as the 2012 Olympics and the commencement of the multibillion pound Crossrail project, Mayor Boris Johnson's London Plan has sought to ensure further triumphs for the capital, including the progression to the world's top international visitor destination and the leading city on low carbon emissions by 2025.
Thriving in an Era of Competition
The major professional services and investment management company Jones Lang LaSalle, or JLL, carried out its City Momentum Index (CMI) for 2015 and found that out of 120 business capitals across the globe, London stood out on top as the most forward-thinking city. The Index analyses a combination of what they describe as 'high-value incubators' that contribute to a city's growth and aptitude for innovation; these include a look at the real estate market and overall economic activity, its education system, dedication to the environment and its technological pursuits.
In their report, the company stated: 'In this new era of city competition, success is no longer purely about size or inherited attributes, but revolves around innovation, liveability and a city's ability to transform and adapt to constantly changing socio-economic landscape.'
In second place was Silicon Valley, followed by Dublin, Bangalore, Boston, Shanghai and then New York. One of the major contributors to London's prestigious selection was its transport infrastructural goals to achieve greater connectivity and increased economic output, namely Crossrail and the London Underground's £1bn extension of the Northern line.
Yet another reputational accolade to add to the mix, innovation agency and business management consultant, 2thinknow, analysed 500 cities on their potential for 'creation, implementation and communication of ideas in their urban economies' and again London came out on top. The company's executive director, Christopher Hire, stated it was the first European capital to use innovation as a tactical response to the global financial crisis, and is now winning the race on the world stage.
London's Top Performers
London's Central Business District (CBD) is home to an insurmountable number of international businesses and financiers, as well as a huge variety of retail and leisure opportunities, making London stand out as a treasured tourist destination as much as a high-flying commercial hub. The District, including Canary Wharf, is home to approximately 1.5m jobs, equating to around a third of London's employment in just 2% of the capital's land space.
Below is a look at the city's most elite business districts:
Canary Wharf
Canary Wharf is London's second major business district and is now the biggest employer of bankers in Europe, with big names such as Barclays, HSBC, Saxo Bank and the National Bank of Abu Dhabi residing in the area. Other elite financial services and media organisations including Morgan Stanley and Thomson Reuters also have their offices here.
According to recent figures, employment in this district has quadrupled to over 100,000 in just one decade, and is expected to double in the decade ahead. Recent forecasts also predict that desirability to own/rent office space in this area will outstrip other London districts in 2016, which is exemplified by Deutsche Bank's decision to move its 4,000 staff from the City to new offices in Canary Wharf.
Crossrail Place, which opened in May 2015, has added to the area's transformation, providing more than 100,000 sq. ft. of retail and restaurant space, as well as a roof-top park for public enjoyment. Canary Wharf station is also undergoing a mass renovation and will be one of the largest Crossrail stations in London once it opens in 2021. James Roberts, Knight Frank's chief economist, said Crossrail will help 'plug Canary Wharf into Central London' and will have a 'highly regenerative effect, just as the Jubilee line did in 2000'.
The City of London
Home to prominent banking and insurance companies, including the London Stock Exchange and the Bank of England, the City has been classed as the most productive business district in the UK, with each worker contributing approximately £141,000 to the economy - an increase of £27,000 since last year - which is nearly three times that of the average job across the country.
London's demographic researchers estimate that by 2025, the number of people working in the City will increase by nearly 10% to 435,700. Presently, more than 15,000 companies are settled within the area and last year added around £45bn to the economy - accounting for 14% of London's contribution and 3% for the UK as a whole.
Once again, the power of Crossrail is set to have a great influence, with Liverpool Street station set to implement its services from 2021. The station itself will undergo work to accommodate London's growing population, whilst the anticipated new and faster trains will add to the commuter-friendly appeal of this part of the capital.
Old Street: East London's 'Tech City'
Following the launch of the 'Tech City' initiative in 2010, London's technology sector has skyrocketed and is now considered to be 'the third largest technology start-up cluster in the world after San Francisco and New York City'.
Technology is without a doubt the fastest growing sector in the UK, with more than a quarter of a million workers in London being affiliated with a digital business. Since 2010, the year-on-year growth for technology in the UK as a whole has averaged approximately 2.3% and is now worth at least £180bn, with predictions that it will contribute up to 13% of Britain's Gross Domestic Product (GDP) by the end of 2016.
This area is particularly popular with start-ups because of its more affordable price tag and the appeal of its energised, urban atmosphere to complement the quirky and contemporary vibe of their company. Notable companies in the area include the online radio station, Last.fm, and social media agencies, TweetDeck and Techlightenment.
Plans to transform the area into a more pedestrian-friendly environment are underway, transforming Silicon Roundabout, previously known as Old Street Roundabout, into Silicon Square. Improvements will include a new, large public area around Old Street station, cycle lanes and pop-up shops - all of which is expected to be completed by October 2020.
Nearby Shoreditch is flourishing as well, with the established electric commerce company, Amazon, getting ready to move into their brand new office quarters this year, which will sit adjacent to Galliard's luxury mixed-use development, The Stage. The move is expected to bring 3,000 jobs into the UK's technology sector, adding to London's economy and Shoreditch's exponential growth.
Property Available
The Stage
The Stage is Galliard's brand new joint venture and highly-anticipated mixed-use development, set to transform the residential scene in London's cultural playground, Shoreditch. Showcasing luxury beyond measure, the development will comprise 412 apartments - comprising studios, one, two and three bedroom apartments, as well as four bedroom penthouses - within a striking 37-storey tower.
Sitting within the heart of the development will be what is expected to become London's largest public piazza. It will house a Shakespearean heritage centre and sunken amphitheatre, displaying the well-preserved remains of the playwright's Curtain Theatre, which stood on the same grounds more than 400 years ago.
The development, which sits only five minutes from the City's future Crossrail hub, Liverpool Street, is set to launch its apartments from Thursday 17th March.
To find out more about the development and its upcoming launch, take a look at our dedicated guide, 'Introducing The Stage'.
Edited: 24th October 2023