The Best Places to Enjoy Nature and Green Space in Romford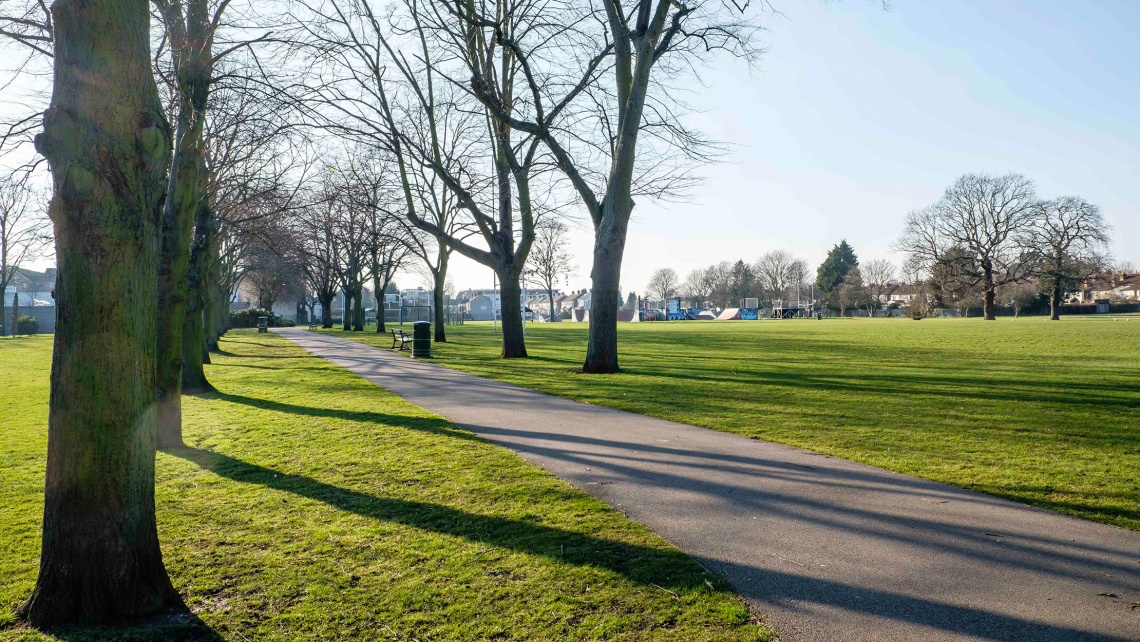 Boasting 43 square miles of land, Havering is the third largest London Borough and more than half of it is made up of open space. Although the large, urban town of Romford is known for being the Borough's central hub for shopping and nightlife, it is, in fact, encircled by London's Green Belt.
Approximately 59.32% of the London Borough of Havering is parkland and protected countryside, making it the London Borough with the highest proportion of green space. With this being the case, people living in Romford can experience the best of both worlds: they can enjoy a short, easy commute into Central London's busy metropolis whilst, simultaneously, benefiting from the prospect of copious open space on their doorstep.
Around one fifth of London's ponds and lakes, and one third of its reed beds and hedgerows, are found in the London Borough of Havering's green expanse. This open space comes in the form of village greens, small gardens, country parks and large urban open spaces.
The area surrounding Romford is less densely populated than the town centre itself and residents are presented with a multitude of locations where they can prosper from London's flora and fauna. In addition to interacting with the local wildlife and what nature has to offer, there are a number of opportunities to practice sports and participate in various recreational activities.
Below is a list of the best green spaces in Romford and its surrounding area.
Parks and Gardens
Cottons Park
Cottons Park is located on London Road, five minutes' walk from Romford Town Centre, and provides a pleasant open space on the edge of Romford's lively, retail district. It is one of eight parks in Havering to have been awarded Green Flag status for its conservation of natural features and wildlife. There is a play area, football and rugby pitches, a popular skate/BMX park and a World War II memorial.
Coronation Gardens
Coronation Gardens are public gardens found between the Town Hall and Romford Magistrates Court, and served as St. Edward's Church's burial ground for several years. To commemorate the Coronation of Queen Elizabeth in 1953, local organisations planted a number of tree species, plant varieties and scented plants (for those who are visually impaired). The Romford War Memorial is located here, which was erected to honour those who gave their lives in the First and Second World Wars.
The gardens are a small but serene space; an ideal spot for relaxation in the heart of a busy, urban zone.
Lodge Farm Park
Located a short distance from Romford Town Centre, Lodge Farm Park is easily accessible and provides a perfect haven in the bustling metropolis. It was originally created on farmland and features a river and a footpath, making it an ideal location to take a long stroll and admire nature. The park offers tennis courts, a bowling green, a playground and is home to the Miniature Railway, which was set up by the Havering Miniature Railway Club; this attraction offers visitors the chance to ride around a section of the park on a miniature Victorian railway train and is a great hit with families who have young children.
The park has earned various achievements, including being awarded a silver gilt by the London in Bloom campaign, and has maintained Green Flag status since 2008.
Raphael Park
Across the road from Lodge Farm Park lies Raphael Park: a large, landscaped park featuring a lake that attracts common water birds, an on-site café, a restaurant, a play area and various sports grounds. The park has a bandstand which hosts music events over the year and yoga sessions. Raphael Park's rockery is home to the annual open air productions by Romford Summer Theatre, an amateur theatre company set up by a local committee.
The park has been awarded Green Flag status and is a popular place for picnics in the summer, and fishing (with a licence).
Rise Park
Covering around 24 acres of land, Rise Park was opened in 1937 and is situated 1.9 miles north of Romford Town Centre. Here, visitors can indulge in sports and recreational activities thanks to the large pitches, tennis courts and open space on offer. The park also features a children's play area and an outdoor gym.
Rise Park is a great place for dog walking and enjoying peaceful woodland walks along the stream and across the summer meadow.
Bedfords Park
Prior to its public opening in 1934, Bedfords Park was once a private estate with a rich history. Stretching 215 acres, it is one of the largest parks in the London Borough of Havering and its lake, ponds, vast meadows and woodland are attractive habitats for a variety of wildlife species, including a herd of captive red deer and a small herd of Red Poll cattle found in the park from spring until October. In summer, a plethora of invertebrates and butterflies can be spotted in the park's meadows, and dragonflies and damselflies can be found by the ponds and the lake.
There is a visitors' centre which has a gift shop and a snack shop selling light refreshments. There are computers which guests can use to discover more about wildlife in the park. The observation area provides an opportunity to view the spectacular London vista, made up of famous landmarks such as the cluster of high-rise buildings in Canary Wharf and the widely-recognised dome exterior of The O2 Arena.
There is a well-used bridleway adorned with foliage running from the north of the park to the south, where horse riding is permitted.
Havering Country Park
Located three miles north of Romford Town Centre, Havering Country Park offers a great mix of grassland and woodland. The park features the second largest plantation of Wellingtonia trees in the UK, as well as a variety of flora and fauna, making it the ideal setting for wildlife photography. Part of the Walk London Network's "LOOP" route runs through the park, and there are also bridleways which are used by local horse riders.
Havering-atte-Bower is a small, ancient village located on the outskirts of the country park; it is worth a visit as there are historical landmarks, a quaint village green, a picturesque church and country pubs.
Other Outdoor Activities
Golf Kingdom
Golf Kingdom is found two miles from Romford Town Centre in the middle of the countryside and claims to hold the UK's most advanced Golf Range (which comprises synthetic target greens for practicing control and accuracy skills). The site is also home to the ever-popular Moby Adventure Golf, where visitors can partake in tournaments next to a giant (fake) whale, surrounded by a 60m lagoon, an 8m waterfall and a 24ft whale ship. Foot Golf is another popular attraction where visitors can play a combined game of football and golf.
Old Macdonald's Farm
Old Macdonald's Farm is a multi-award winning children's farm located five miles from Romford Town Centre (a 16 minute drive away). It is home to over 200 animals of 30 different species, a bunch of rides and soft-play areas.
Mayhem Paintball
If you enjoy thrilling, fast-paced activities, Mayhem is somewhere you need to visit! Here, you can participate in a game of paintball, outdoor laser tag and archery. There is a choice of 15 different paintball areas on site with different themes including Call of Duty, Wild West and Grand Theft Auto-style zones.
Mayhem is popular with everyone and is suitable for all occasions; from children's birthday parties, stag and hen celebrations, and corporate training days, to a fun-filled family day out.
By car, it is less than 10 minutes from Romford Town Centre to Mayhem. Visitors can also get to Mayhem from Romford Market via the 375 bus; there is a free pick-up service from the Passingford Bridge bus stop, which is two minutes from the site.
Brentwood Karting
Situated six miles away from Romford Town Centre, Brentwood Karting is an outdoor go-karting race track, popular among people of all ages and a great place for corporate training and birthday parties.
Property in Romford
Papermill House
Papermill House offers a superb collection of 115 contemporary apartments close to the City. Situated just a 13 minutes' walk from Romford station, residents of Papermill House can also expect to benefit from the highly-anticipated addition of Crossrail.
This development has now sold out. Please get in touch on 020 3409 2270 to discuss other options.
St Edwards Court
St Edwards Court by Galliard Homes saw an office building transform into a new development offering 105 modern apartments.
Located on London Road, the site is situated opposite Cottons Park and is only 10 minutes' walk from Romford Town Centre and Romford rail station. There is also a bus stop outside the development serving three bus routes, so residents of St Edwards Court will find it extremely easy to access the green space and outdoor activities in and around Romford.
This development has now sold out. Please get in touch on 020 3409 2270 to discuss other options.
Edited: 31st August 2023